In the last quarter of 2021, Binance introduced the Binance Evolution Protocol, BEP-95. The said update introduced a real-time burning mechanism into the economic model of BSC to make the tokenomics dynamic.
The main idea behind the said Binance Evolution Protocol was to speed up the burning process of BNB tokens and make the chain even more decentralized. As such, a fixed ratio of the gas fee collected is burned in each block. The same is fixed by BSC validators.
BNB Milestone alert
Quite recently, the protocol unlocked a new feat. The number of burned tokens since the BEP burning upgrade crossed the 100k mark.
On Wednesday, the number was up to 100,314.05 BNB. Resultantly, the aggregate value of tokens removed from the supply stood at $23,464,459.44.
The BEP-95 real-time burning system, as such, is limited to the activity on the BSC network. However, it is worth recalling here that BNB also uses an auto-burn system that intends to reduce its total supply to 100,000,000 BNB. The said mechanism in place adjusts the amount of BNB to be burned based on the asset's price and the number of blocks generated on the BNB Smart chain during every quarter.
However, now, with the real-time burning in place, the BNB supply, even after achieving the target supply of 100 million BNB in circulation would continue to be reduced. The same is expected to aid in hiking BNB's price.
So now, with both the mechanisms in play, more than 36 million tokens have been burnt.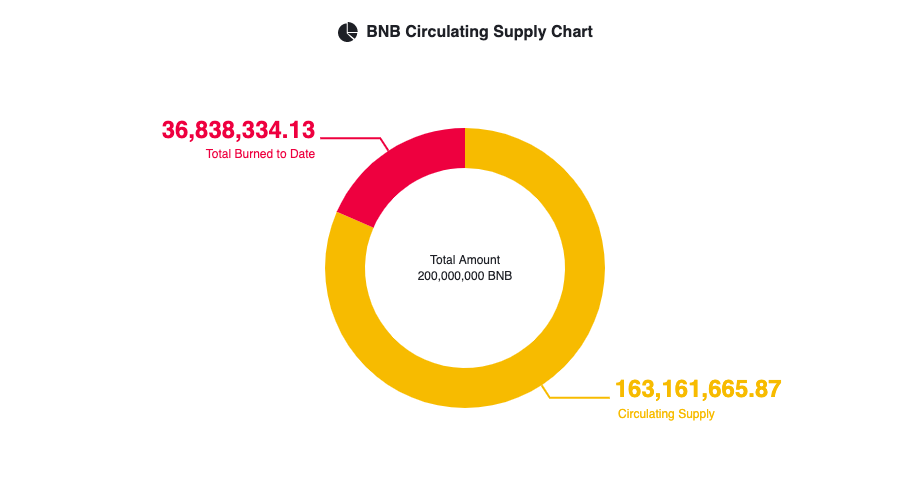 Cross comparison: BNB v. ETH, SHIB
Other protocols like Shiba Inu and Ethereum also have their burning mechanisms in play. The Shiba Inu burning portal was launched by the team's developers this year. However, most burn initiatives have been community-driven. On auspicious occasions, the SHIB Army usually ensures that a huge chunk of tokens are sent to dead wallets. Alongside, on a daily basis, using various mechanisms, SHIB's circulating supply is decreased.
Ethereum, on the other hand, introduced burning in its EIP-1559 upgrade that took place last year. The same introduced a mechanism that burns a part of the gas fee with every Ethereum transaction. The update was, as such, devised to adjust Ethereum's fee market and make fees predictable.
Despite regular burns taking place, none of the protocol's tokens have become completely deflationary. On days when the burning rate has increased, their prices have reacted positively, but they haven't been able to consistently uphold the same. However, things are expected to change for the better over the long run, provided the burning continues and reduced supply improves with time.