Despite the uncertainty that mounts in the United States crypto market, Americans continue to pour their funds into digital assets. Recent research by Morning Consult highlights that Bitcoin [BTC] ownership across the United States is pretty evident.
According to the study, millennials in the country were the most interested in bagging Bitcoin accounting for 29 percent of the asset's ownership.15 percent of U.S. adults were seen holding BTC. Women accounted for only 7 percent while 24 percent were men.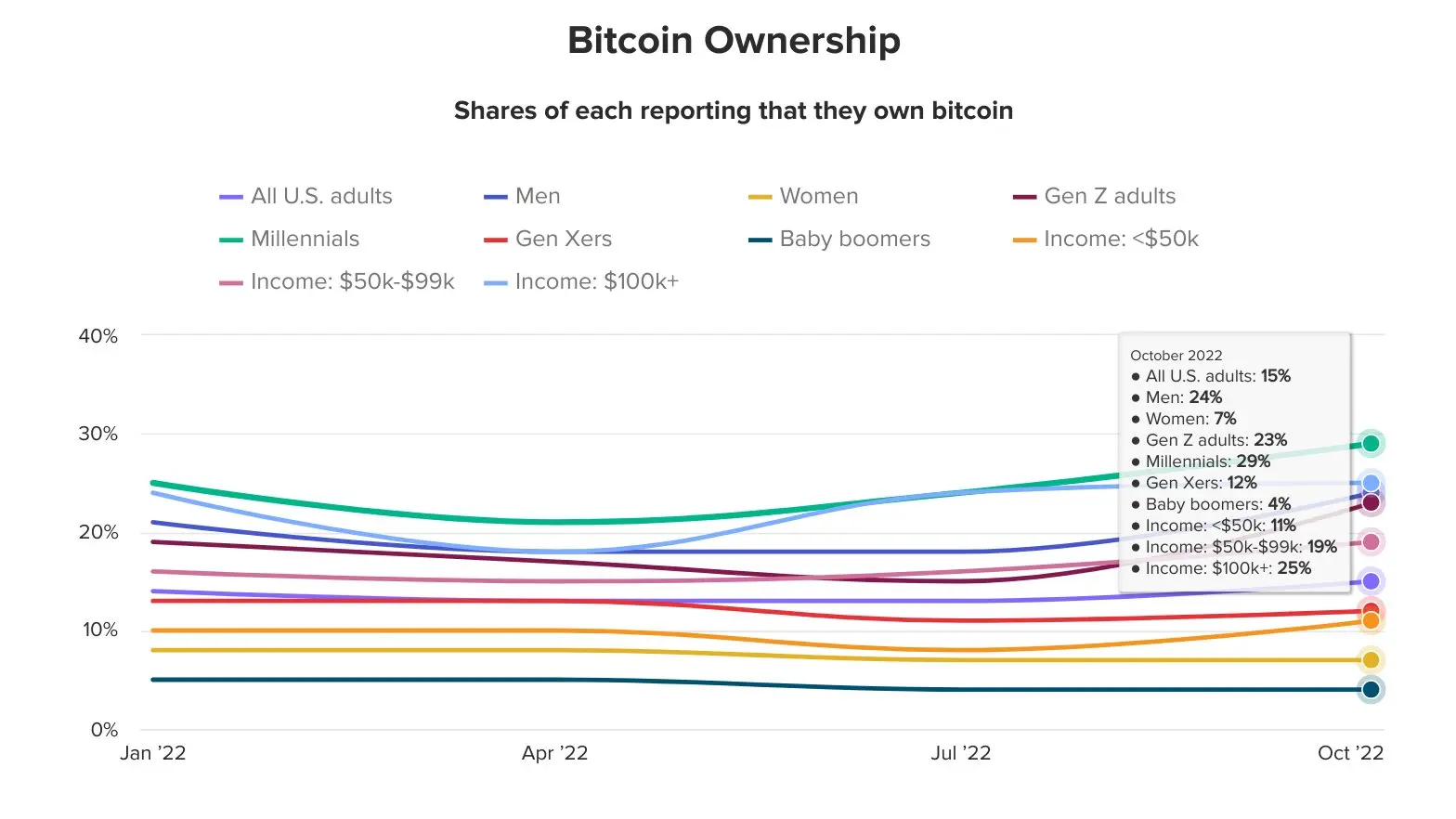 It should be noted that those with an income of more than $100K amounted to 25 percent. Those in the income ranges of $50K to $99K were at 19 percent. Only 11 percent of those with an income of below $50K owned Bitcoin.
Custodia Bank founder Caitlin Long stepped up to point to suggest,
"THE REAL NEWS HERE is that 25% of Americans with income >$100k owned #bitcoin as of Oct 2022. Given the power structure of the U.S., that's significant (let's face it, the U.S. system lets the rich buy access in D.C.). So, #Bitcoin already has a powerful US political constituency"
While Bitcoin's ongoing bullish notion could lure in more individuals, many speculated that the current recovery is not a clear indication of an established bull market.
Will macroeconomic conditions stop Bitcoin from rallying further?
Bitcoin's rise to $21K came as much-awaited relief. The asset went on to surpass its 2020 ATH levels following its 12-day winning streak. While the rest of the market followed suit, the community began speculating about the possibility of a bull run.
However, Phi Deltalytics highlighted how a sustainable rally is still in the works. While noting how increased demand is required to uphold the ongoing rally, the platform wrote,
"Recent BTC rally has led to market participants depositing their BTC from cold storage to spot exchanges for profit taking. More demand is needed for the rally to be sustainable."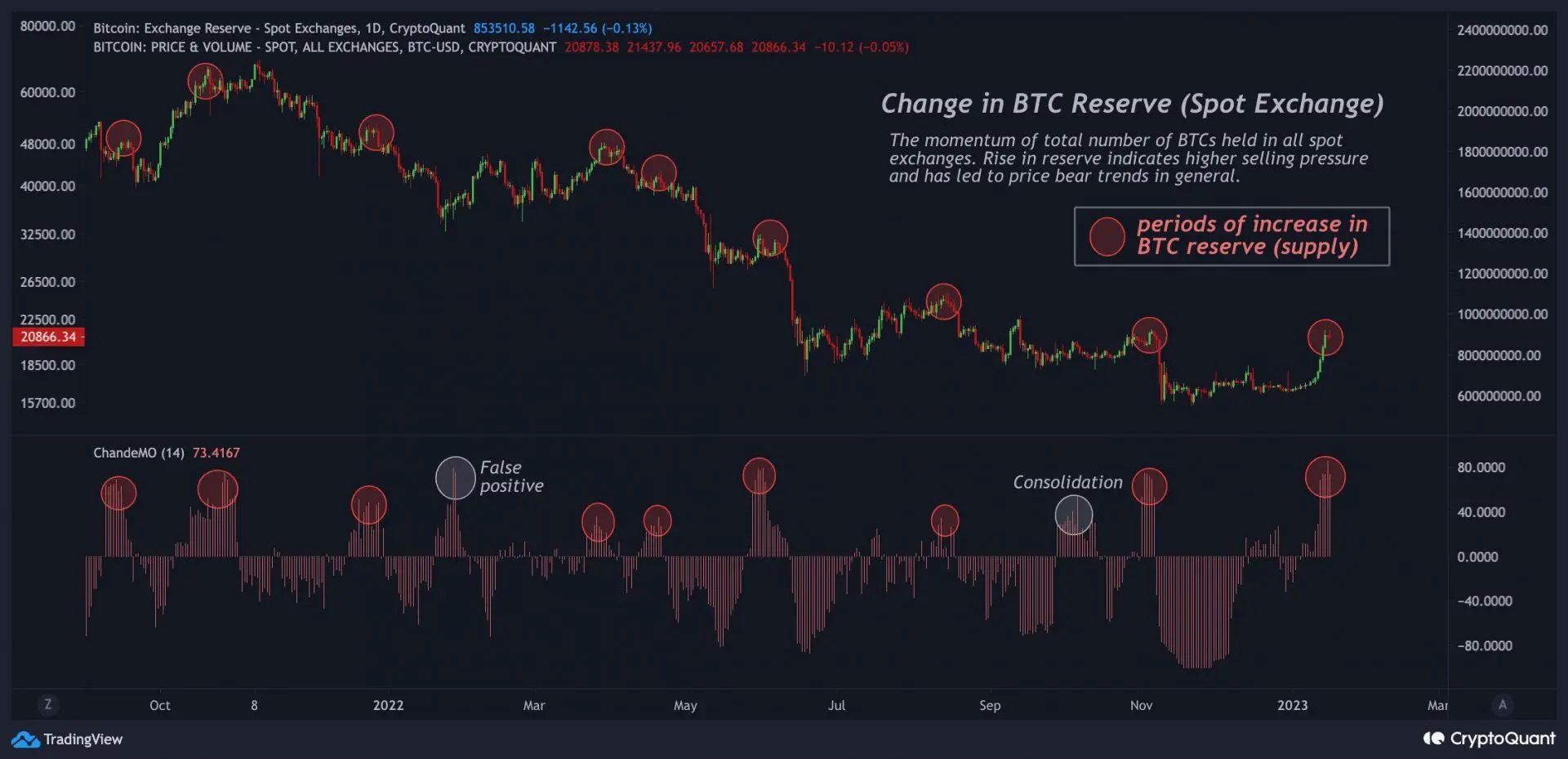 In addition to this, macroeconomic conditions like global recession, increasing inflation, as well as high-interest rates, could impact BTC's ongoing rally. Elaborating on the same, Bloomberg's senior commodity strategist, Mike McGlone said,
"Right now they're tightening aggressively, so you look at that and you can't be too excited about any markets. Give it some time. Big picture, yes, really bullish Bitcoin."