On the daily chart, Ripple's native token—XRP—has three back-to-back green candles now. At one point on 7 September, the token was trading at a level as low as $0.3120. Since then, it has already appreciated by more than 12%. At press time on Friday, XRP was seen exchanging hands at $0.3509—a level slightly lower than its 100 MA [blue].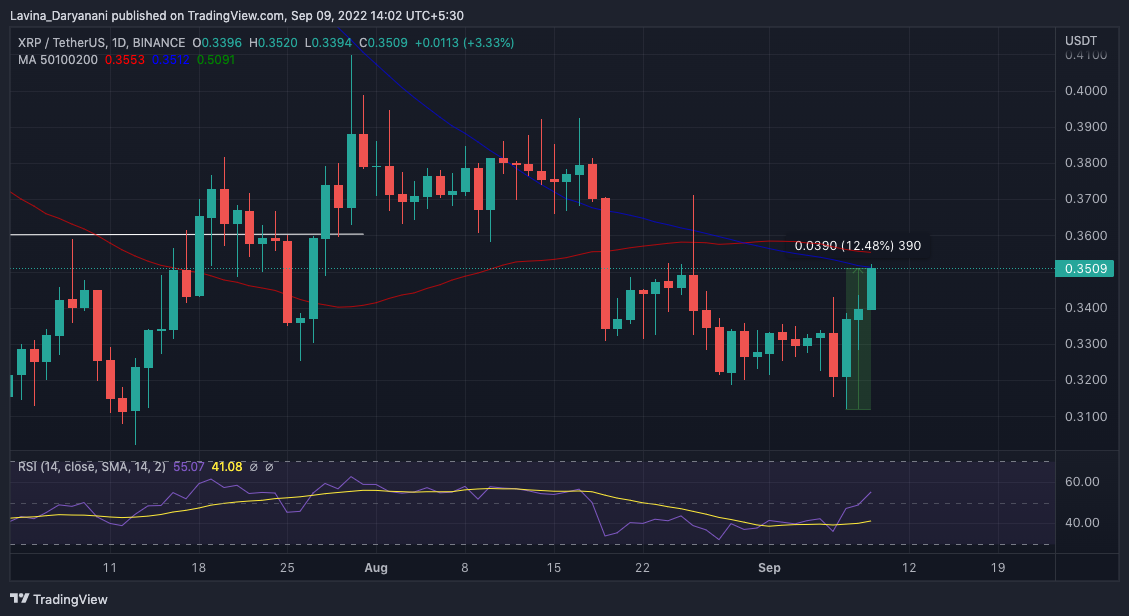 Ripple's on-chain activity boosts up
On Friday, quite an intriguing trend was seen taking shape with respect to Ripple. Per data from Messari's chains activity dashboard, Ripple's transaction volume surpassed that of Bitcoin, Ethereum, and Cardano, and stood the highest.
Over the past 24 hours, Ripple settled transactions worth a whopping $304 billion. Bitcoin's number, on the other hand, stood at only $88.38 billion [$5.7 billion in adjusted volume]. Ethereum and Cardano's numbers stood even lower at $6.37 billion, and $5.15 billion respectively [$4.83 billion and $4.63 billion after adjusting].
However, it is worth noting that even though Ripple has managed to outperform other networks on the transaction front, it has not been able to earn that much via fee. The disparity on this front, as illustrated below, was quite deep.

The active address number further supported the rise in on-chain activity for Ripple. An address is considered to be active when it becomes a direct participant in a successful transaction. From the lows registered during the beginning of September [34.1k], the number has almost doubled [68.02k] already.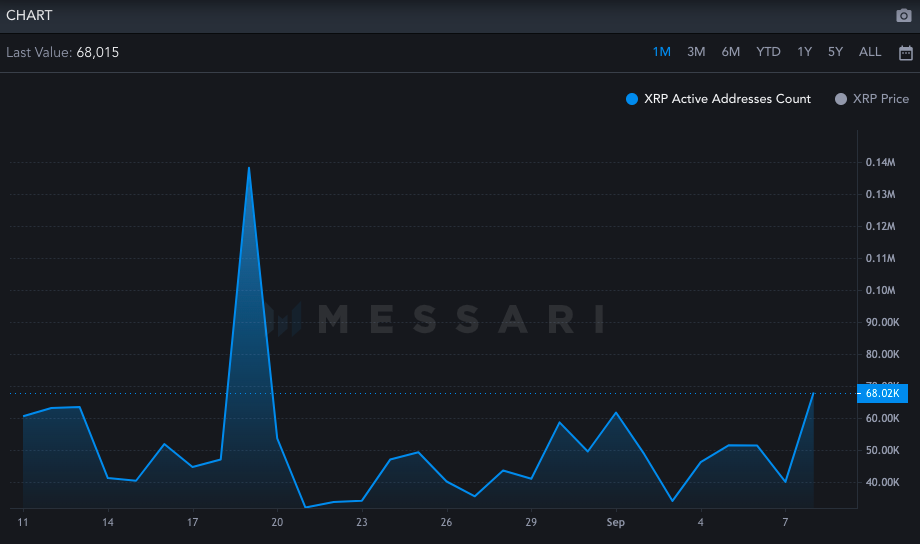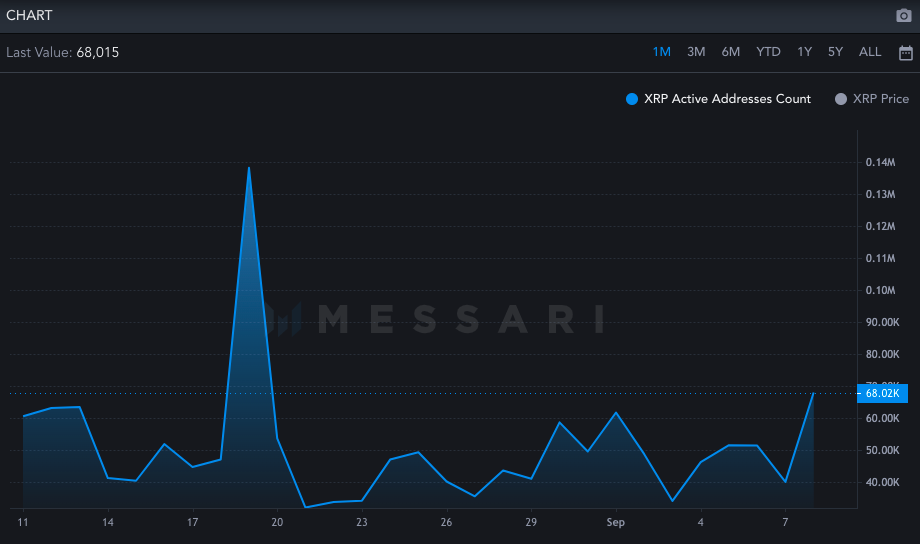 Additionally, the transaction count metric also depicted a similar trend. However, the magnitude of its rise was not that high. From the 1-month low of 941.3k registered on 3 September, the number was up to 1.08 million at press time.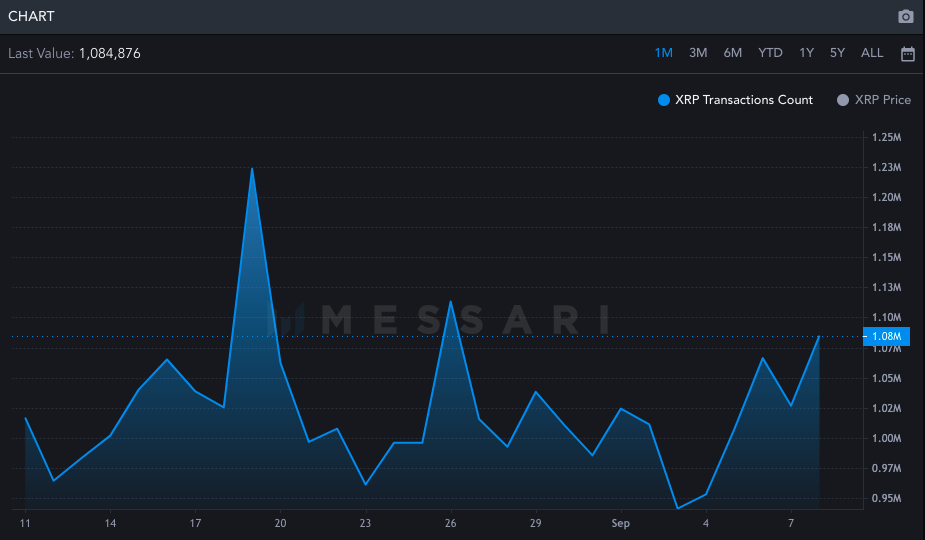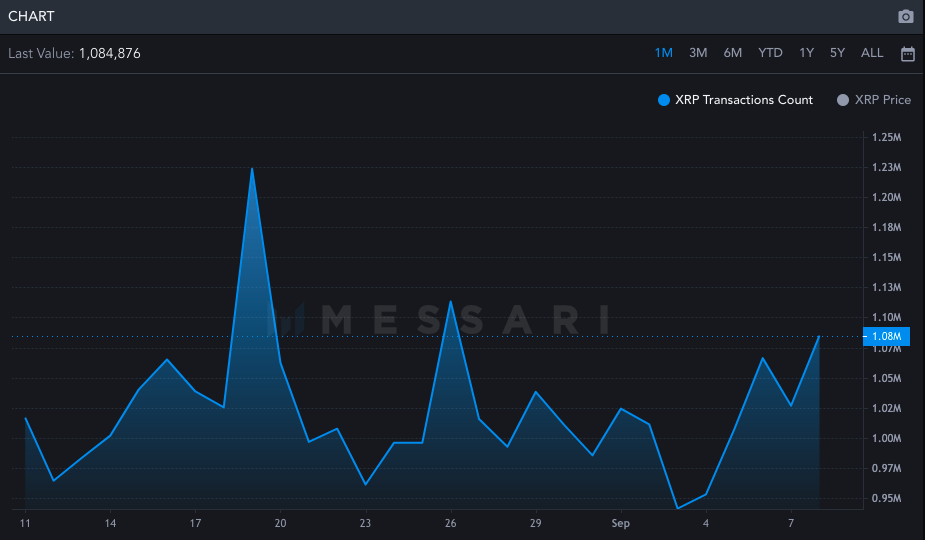 Also Read: Ripple's partner expands into UAE: Opens new ODL corridor