If you are new to crypto or need a more in-depth understanding of how the currency works, some great resources are available for you. And it is for that reason, this article will focus on four of the best books on Bitcoin (BTC), what they are about, and where you can find them.
1. Mastering Bitcoin: Programming the Open Blockchain
By: Andreas M. Antonopoulos
Andreas, who is enthusiastic about technology and a founder of three bitcoin businesses, published this 416-page book to help clear the haze around blockchain technology. The book offers a broad view of the important events and developments that have helped shape Bitcoin.
In this 2nd edition, the book begins by introducing core concepts on the crypto environment. It then goes ahead to offer a look at the operation of the blockchain technology powering bitcoin follows. And, finally, it demonstrates the working of network operations occurring during a transaction. This book is a must read for any Bitcoin enthusiast.
Download: Amazon | Bitcoin Book | Google Books.
2. The Only Bitcoin Investing Book You'll Ever Need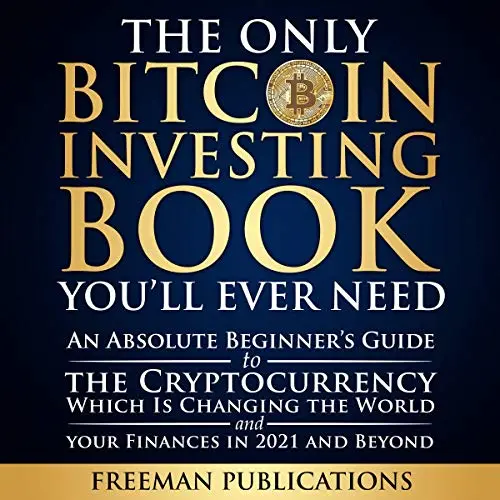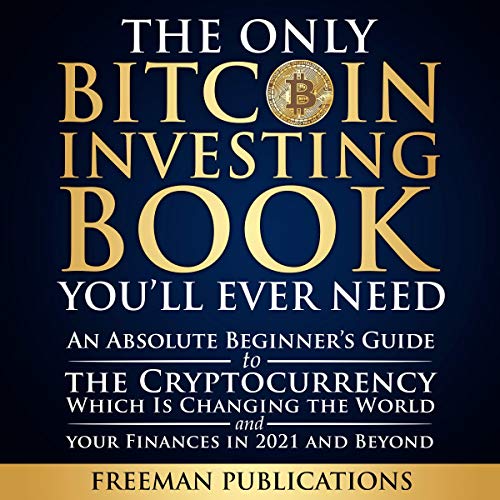 By: Freeman Publications, 2021
This book is sound, rational, and interesting, for it closes out all the internet hype about Bitcoin, only to delivers facts. For instance, in this book, you will discover the approximate number of coins that you might need to join the world's top 1% of Bitcoin holders.
The book goes ahead to explain the legitimacy of Bitcoin as a financial entity and why it is trusted by many. But most importantly, by reading this book you will receive an understanding of the workings of a crypto market and the technology powering it.
This is a good read for beginners, given it is concise and straight to the point. The book is also easy to follow, and it contains pictures. 
Download: Amazon | Goodreads | Audible.com 
3. The Bitcoin Standard: The Decentralized Alternative to Central Banking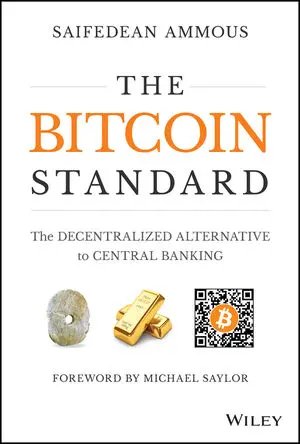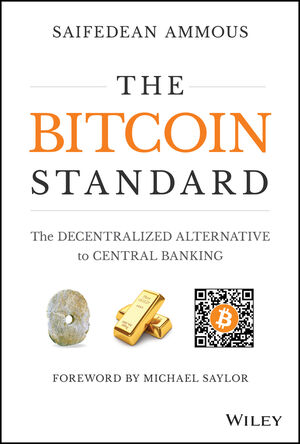 By: Saifedean Ammous, 2018
The Bitcoin Standard by Saifedean Ammous breaks down the operation of Bitcoin in relation to banking. Going further, it explains the social, economic, and political history of its rise too. As one reads through this masterpiece, you realize that only Ammous can connect history to the present and bring out the technological reality of Bitcoin as an actual financial evolution.
Ammous goes all in the final chapters to open a Pandora kind of box regarding the following topics.
First, he explores the concept of Bitcoin in relation to the conservation of energy and how to go about it. Secondly, he explains how criminals are use Bitcoin for illegal activities. Next, he looks at the fragile relation between bitcoin and governments. Finally, he concludes with a shocker of how Bitcoin can be killed. 
Download: Amazon | Goodreads | Wiley (audiobook)
4. The Basics of Bitcoins and Blockchains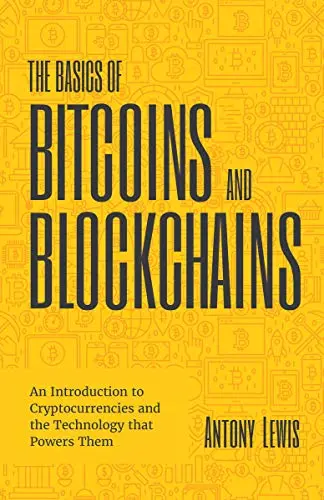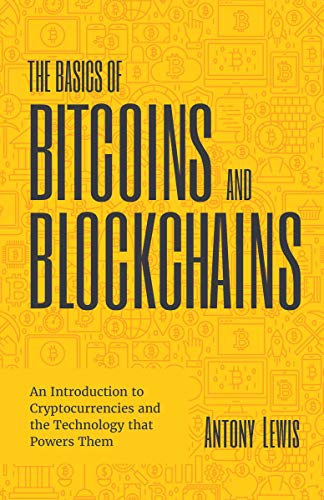 By: Anthony Lewis, 2018
Anthony has clearly understood the basics of blockchain technology and Bitcoin, as seen in this book. The articulation of their respective concepts is effortless and precise. He demonstrates an excellent insight into crypto topics and their real-world implication to your business.
In summary, you will read about the mechanics of blockchain technology that underlies all cryptocurrencies and how to invest in bitcoins. Also, you will learn how to identify scams. And to that end, you will have obtained an understanding of cryptocurrency transactions.
Download: Amazon | Goodreads | Wiley (audiobook)
Get a Books on Bitcoin
Experts recommend the list of books featured in this article. They are easy to read, relevant to the current economic situation, up to date and easy to access. These books are available both in hardcover and softcopy and in case should you choose to get an online copy, click on the links provided to get them.