The volatility in the crypto market has witnessed a sharp incline over the past day. The crypto volatility index was seen at its year-to-date high at press time, for it reflected a reading as high as 89.25 during the early hours of Thursday.
In effect, the price of most assets has already started swinging. On the daily window, Bitcoin was down by 8.3% while Ethereum had shed more than 12% of its value. Other large-cap coins like BNB, Cardano, Solana, and XRP had also depreciated by 9%-15% each in the same time period.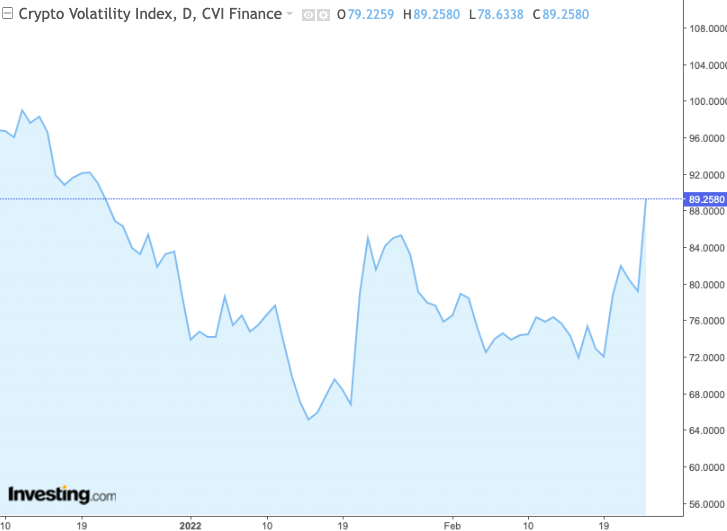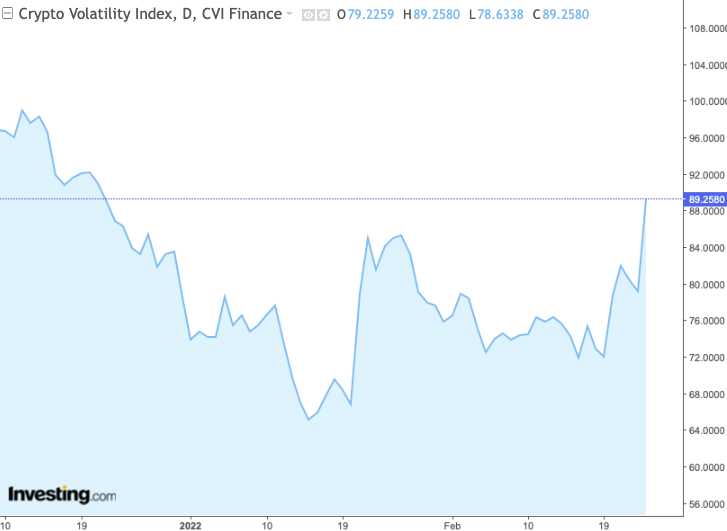 By-products of the rise in volatility
Whenever the volatility has risen in the market and short-term price fluctuations have materialized, liquidation numbers in the derivatives market have more often than not shot up. Well, something similar has happened this time too. In just the past 4-hours, the crypto market has seen liquidations worth $250 million. In fact, the numbers began rising even sharply as soon as Russian President Vladimir Putin called for a 'special military operation' in Ukraine.
The 'rekt' numbers looked far worse on the 12-hour and 24-hour periods. The cumulative crypto market liquidations had extended all the way up to $343 million and $450 million in the said time frames.


Even though the geopolitical tensions do not have any direct bearing on the price of crypto assets, they do manage to stir in a sense of uncertainty and fear in the minds of market participants. And whenever the macro environment has been in dire straits, the crypto market has seldom fared well.
If not directly, such x-factors end up having an oblique say at least in the state of affairs in the crypto-verse.
State of the Bitcoin market
Now, as far as Bitcoin [BTC] alone is concerned, the liquidation numbers had surpassed the $75 million mark in the 4-hour period.
Data from CoinGlass brought to light that long liquidations had quite effortlessly been able to overshadow the short liquidations. The same can be evidenced by the 15-minute chart attached below.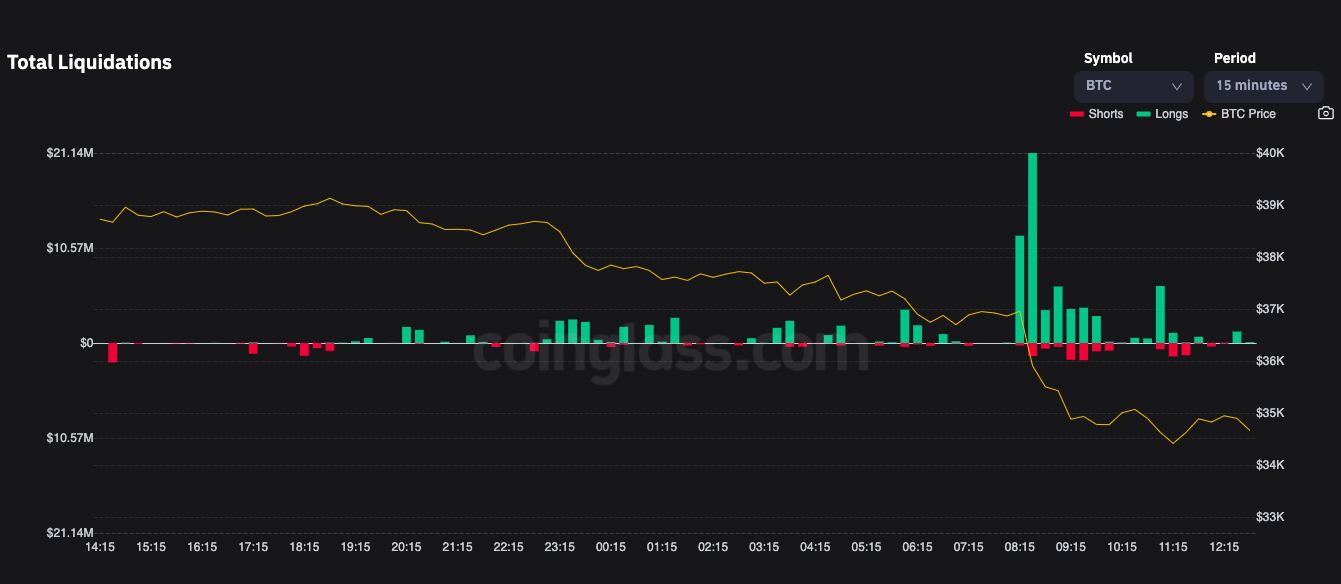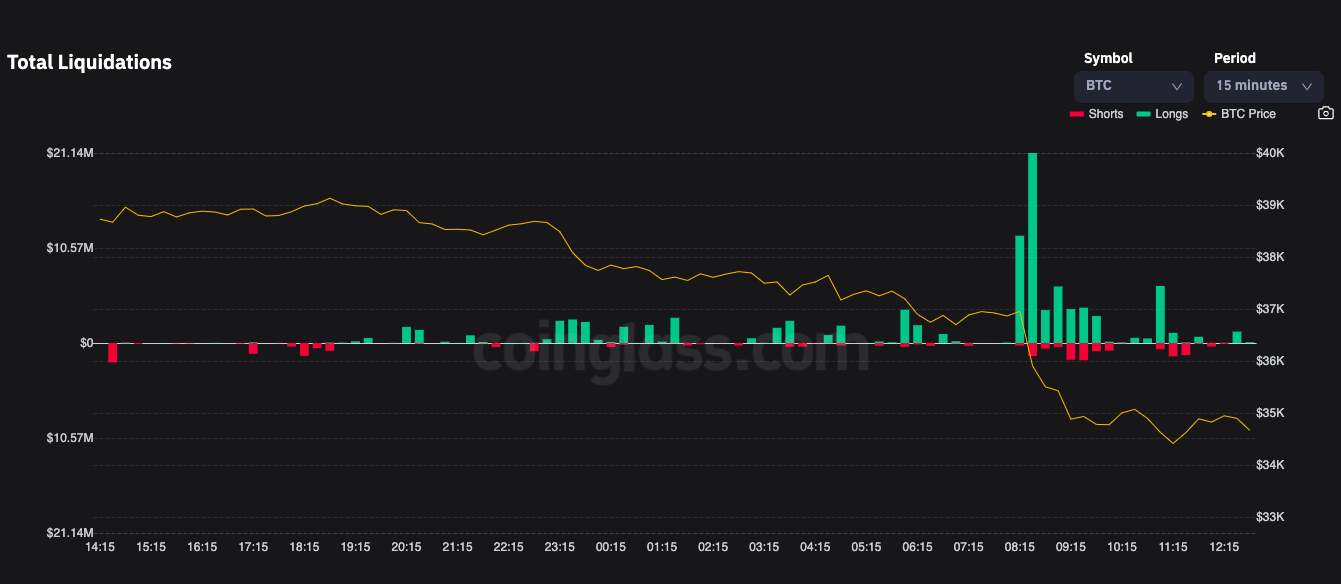 Thus, as long as the volatility remains high and Bitcoin's price keeps fluctuating, the liquidation numbers would not shrink.