Cryptocurrency and blockchain have helped people find unique solutions to mundane problems, and once again, it was looked upon as a key to a peculiar water delivery system. GEM Digital is an investment firm recently invested $150 million in a new water delivery infrastructure system by H20 Water Securities through a crypto token dubbed, H20N.
Per reports, this South Africa-based company combines finance, infrastructure, and expertise in the deployment and operations of the water plant. It has now taken inspiration from cryptocurrencies and introduced the world's first crypto water token called H20N [Water Network]. As a part of the investment, GEM Digital will hold H20N tokens, which will guide funding in water delivery infrastructure in areas lacking access to fresh water.
Over two billion people globally- almost 30% of the world's population -live in water-scarce conditions. The value of people deprived of fresh water will only increase to 50% by 2030. According to an OECD report, the funding gap for water infrastructure could exceed $18 trillion by the end of 2030.
Therefore, the H20N token is used to raise capital to finance global water projects. With an investment of $150 million from GEM Digital, the H20N token will be listed on the Bitmart crypto exchange and available on secondary markets by Thursday. Julius Steyn, CEO, and founder of H2O Holdings stated,
"Our initial decentralized listing provided us with proof of great interest in the concept of a digital H2O Securities token. With an initial listing price of about $0.75 and a trading volume of $100 000, it increased to $5.00 within just a few hours and exceeded $11.00 less than 24 hours later. During the initial listing stages, it was the fastest-growing token globally and peaked at a trading volume of over $450,000 in 24 hours. The initial listing was tracked on Coin Market Cap (CMC) and the debut Centralized Exchange listing will also be tracked by CMC."
The water crisis is a growing problem in all parts of the world, and environmental issues are taking over lives. Despite this, cryptocurrencies have managed to rally attention and funding for various worthy causes, including the recent COVID-19 pandemic. It also pushed the number of crypto users in Africa.
As per research, crypto users in Africa grew 2,500% in 2021, thanks to the support of global exchanges like Binance and KuCoin. Although in Q3 of 2021, the percentage of unemployed adults in South Africa exceeded 34%, cross-border transfer remained a popular way to transfer money, given low fees. The Central African Republic recently made Bitcoin a legal tender and offered a boost to crypto adoption. The vision was simple-to tackle the financial exclusion emerging in the country.
Similarly, the chart below highlights the apparent volume of Crypto peer-to-peer users in Africa.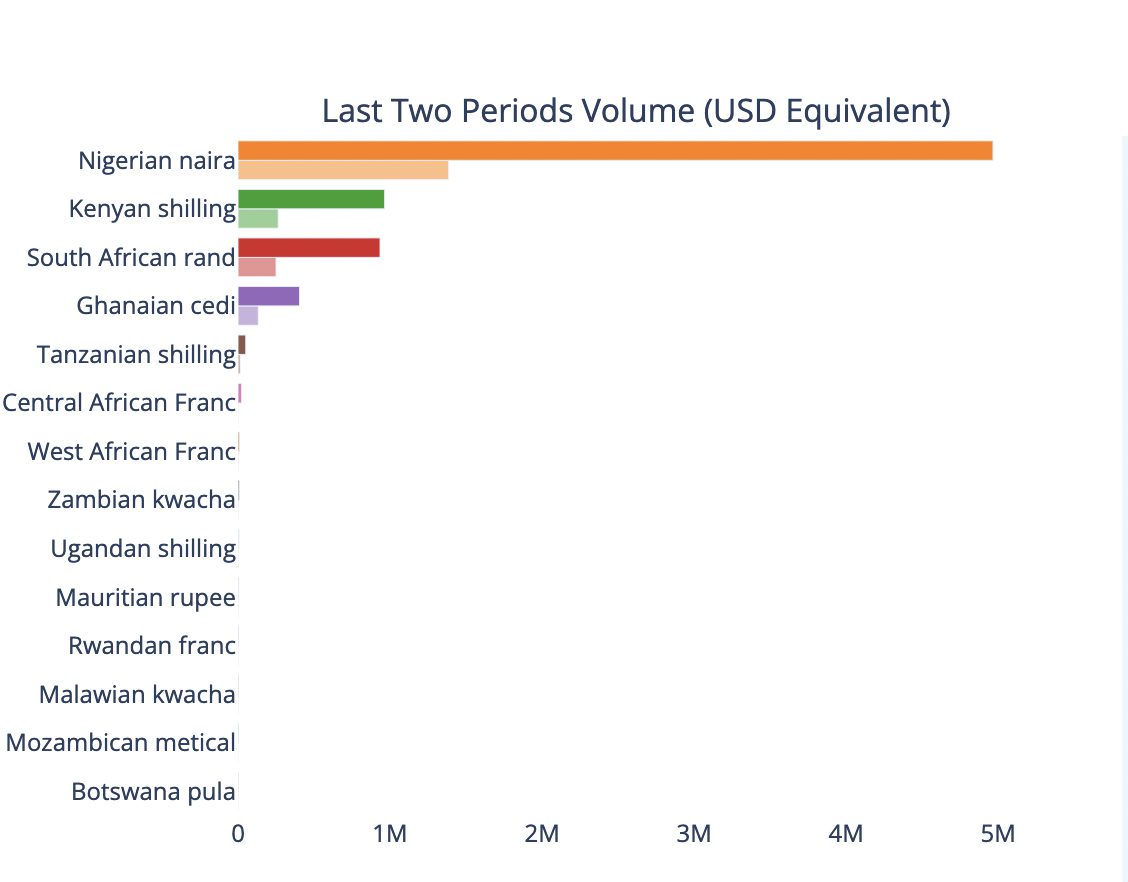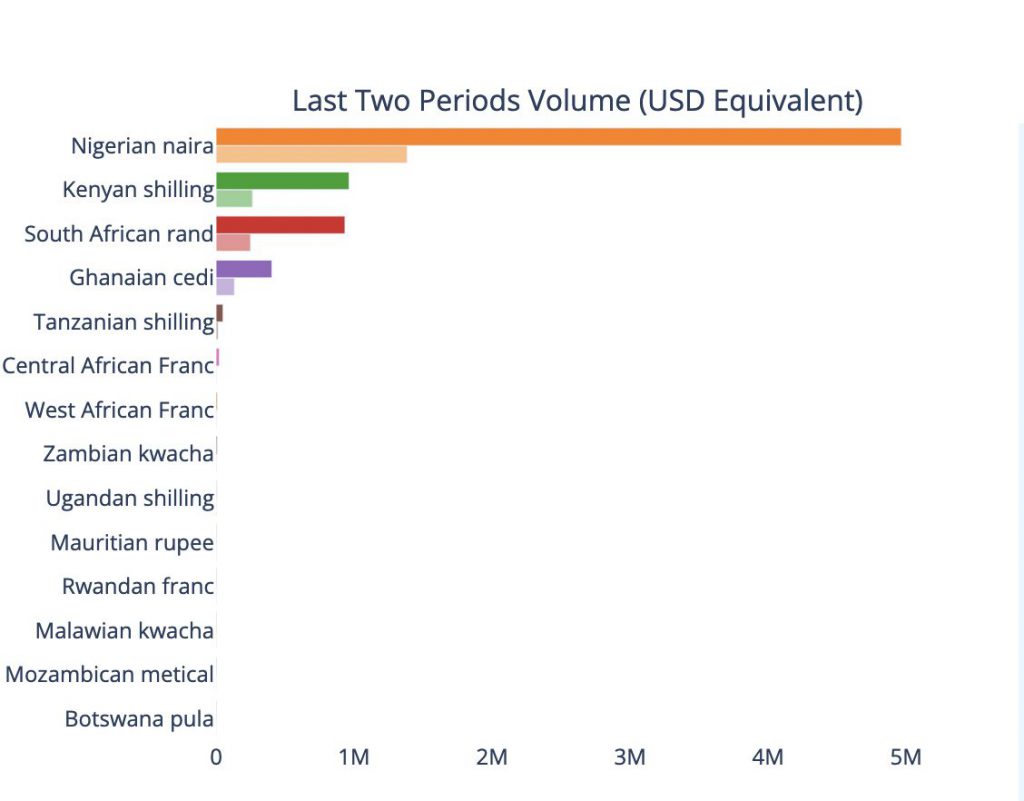 Nigeria has remained the most active crypto market in Sub-Saharan Africa, followed by Kenya and South Africa. Crypto literacy has remained high and has been growing in the above countries. Even though the regulatory clarity evades, research notes that with proper legislative attention and acceptance of the need for digital technologies by the authorities, the crypto platform could be an effective stepping stone for the overall growth of Africa's GDP.