Institutions are usually considered to be long-term players, for they retain purchased coins for cycles together. More often than not, they've honored and bought Bitcoin dips to relish gains in the future. However, with the liquidity crisis plaguing the industry, the narrative isn't the same.
A few weeks back, institutions unleashed their Bitcoin satchels and gradually started selling their coins. The collective number gradually started mounting and currently stands at 236,237 BTC. In a recent Twitter thread, Arcane Research analyst Vetle Lunde noted that "most" of the selling has been "forced."
The number, as such, does not account for natural capitulation and hedging activity that might have occurred. Lunde clarified that the 236,237 BTC figure was derived from massive institutional blow-ups and other large known selling over the past two months.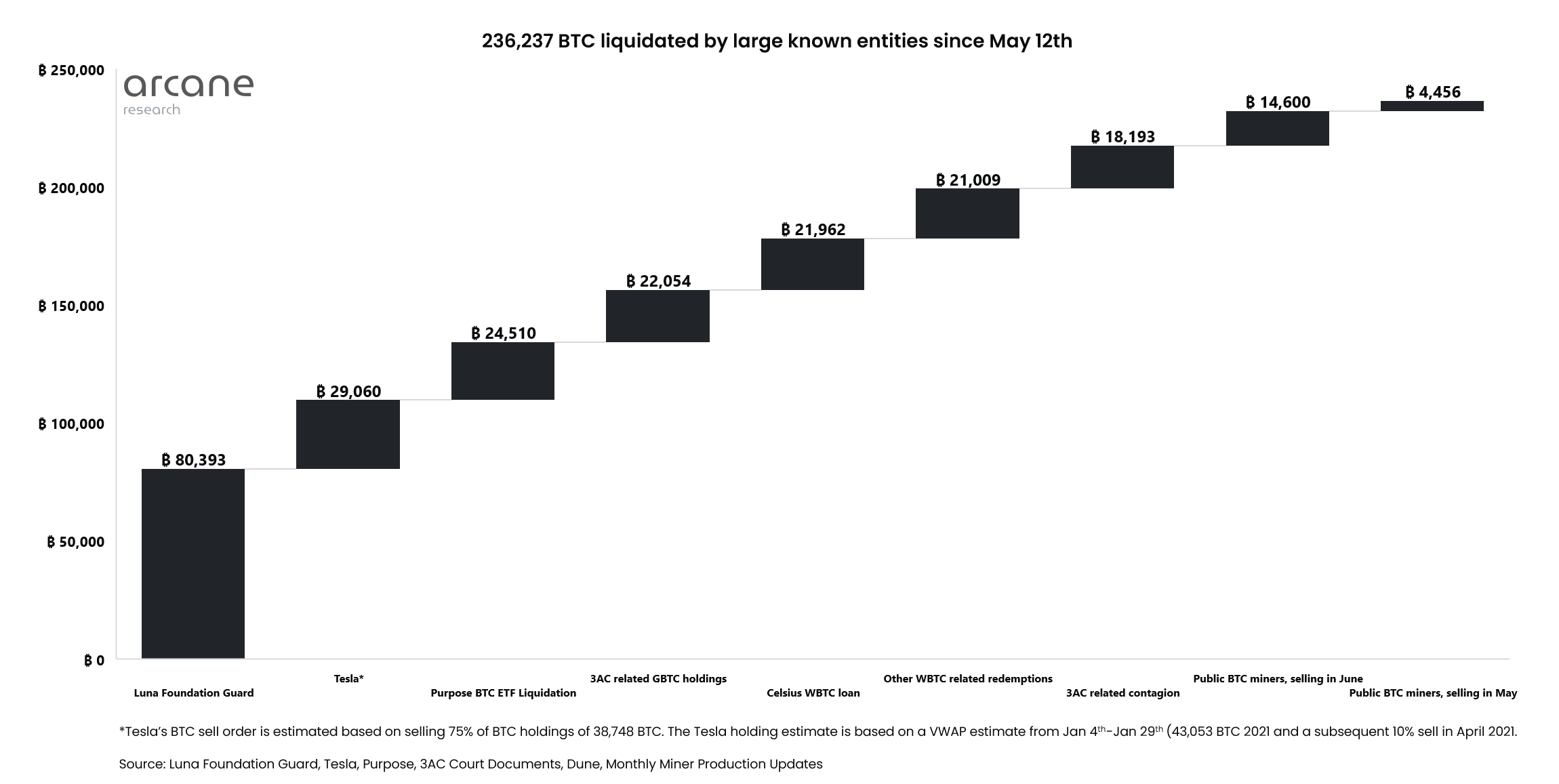 Outlining the Bitcoin dump spree
Before the ecosystemic collapse, the crypto market was modestly recovering. Things gradually started weakening, and the dump phase, as such, "all started with Do Kwon." Lunde noted,
"As LFG reached its initial $3bn BTC reserves target, it took 5 days before UST's peg was in shambles, and the 80k BTC reserve was deployed in a desperate attempt to save the peg. Luna collapsed, leading to contagion and more sell-side pressure."
As the state of the market deteriorated, miners started feeling the pressure, and even they were triggered to let go of their HODLings. In May alone, public BTC miners sold 4,456 BTC. Collectively, they'd sold more than 100% of their production that month – a massive increase from 25-40%.
Around the same time, Tesla also chopped off its HODLings by 75%. Per Lunde's analysis, the company disposed of its HODLings at a "slight loss."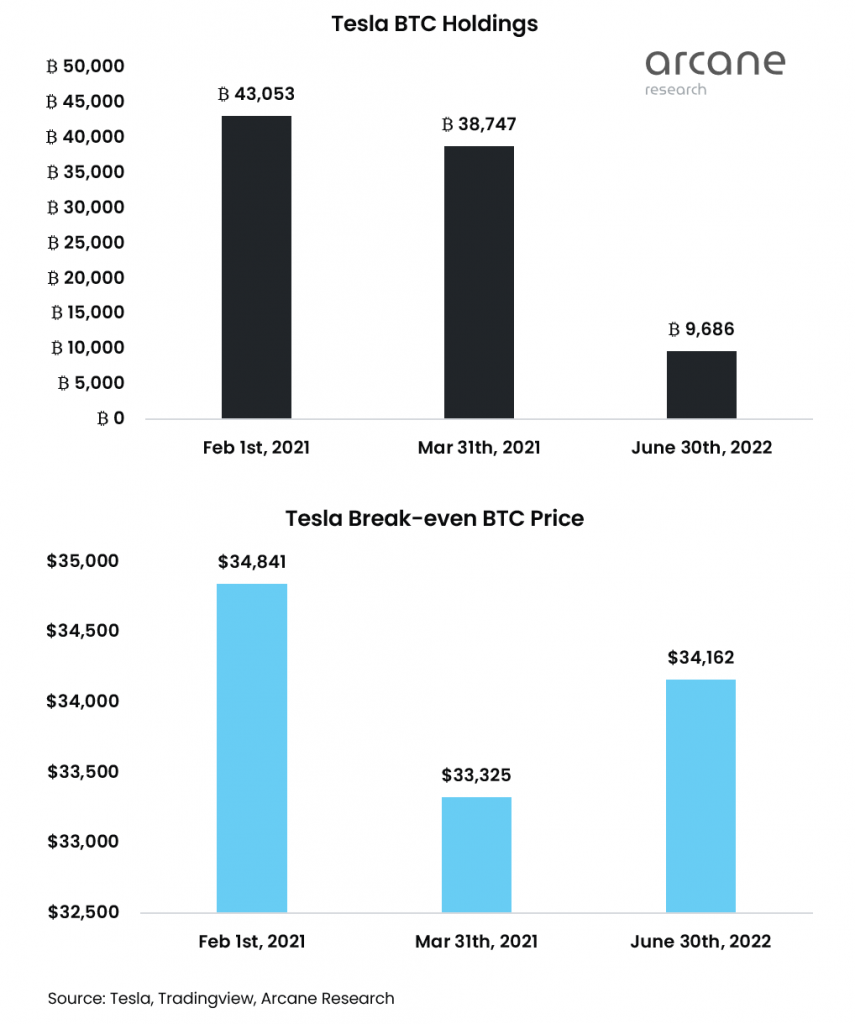 Then, amid the 3AC, Celsius drama, a massive redemption of 24,510 BTC occurred in the Canadian Purpose ETF. The same managed to instill further "fire sale pressure" in the market.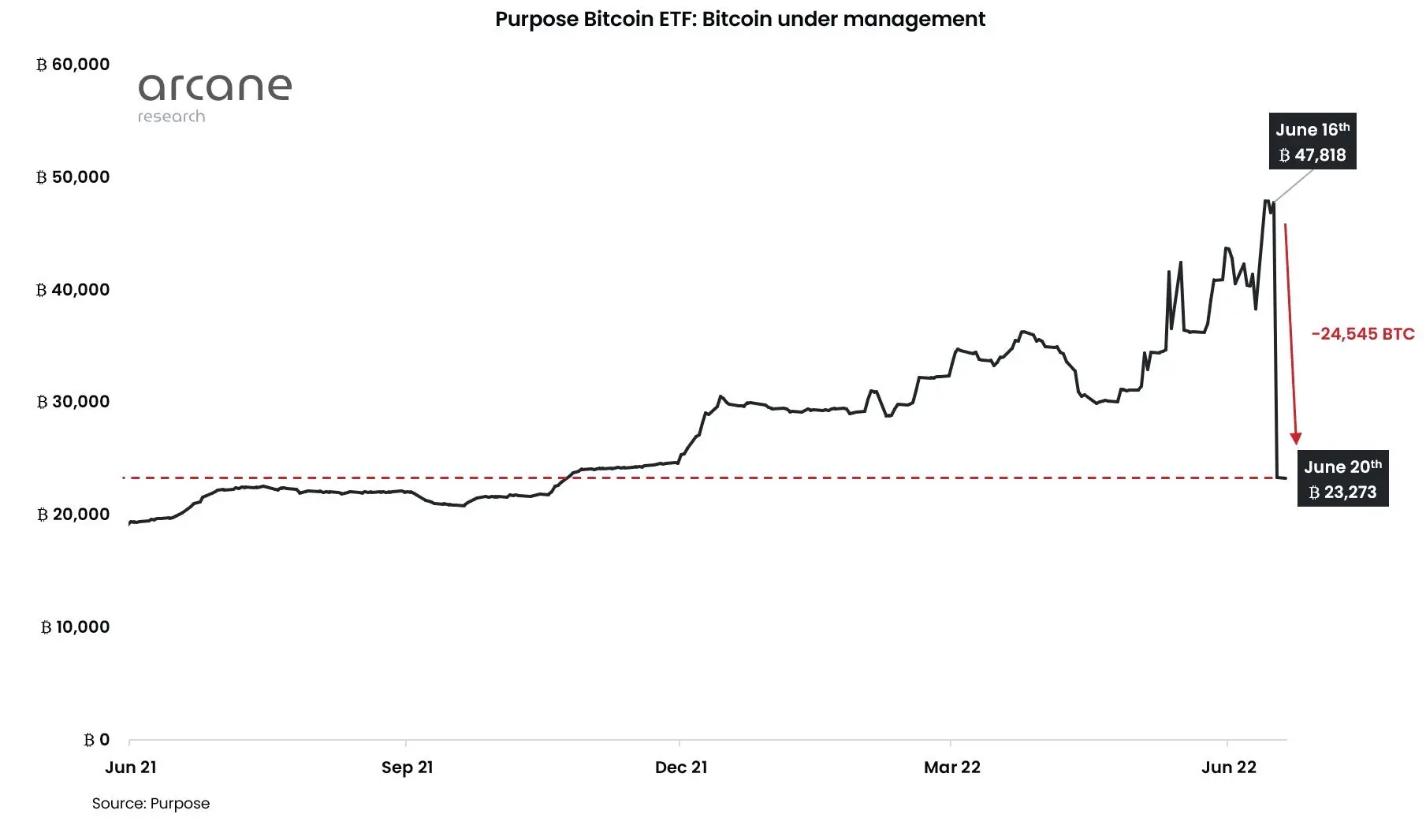 While it was thought May was the worst month for miners, June painted an opposing picture. Public Bitcoin miners sold over 14,600 BTC last month, creating the most significant spike of the year.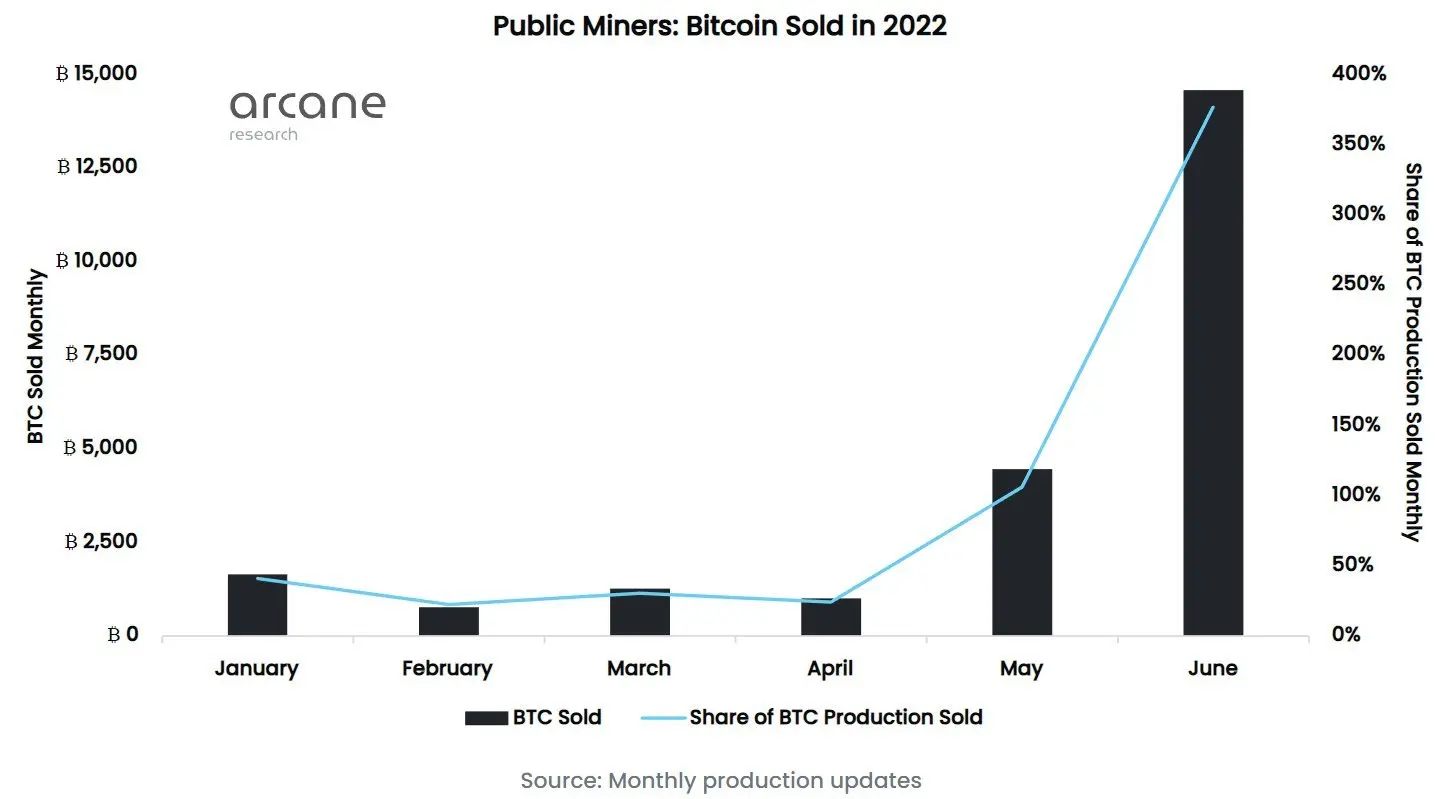 Alongside institutions feeling the pressure and dumping, even other prominent players have not yet been able to find their feet. For instance, the number of Bitcoin whales currently stands at a two-year low of 1713.
So, are we down, or is there more to come?
The pump Bitcoin is noting now lacks momentum compared to past recovery phases. However, that might not be the case for long. Galssnode's lead on-chain analyst 'Checkmate' recently asserted that the sell-side is "certainly pretty tired." He also emphasized that only a few "forced" sellers remain.
Lunde's thread concluded on similar lines. He stated,
"I tend to lean in favor of forced selling and contagion-related uncertainty being done for now."