Until now the cryptocurrency holders were assured of the stable value of the stablecoins like Terra's UST and Tether's USDT. However, as the market events unfold, the holes in the stablecoin projects are becoming visible. After Terra's UST, Tether USDT has lost its $1 peg and plunged to $0.94, at press time.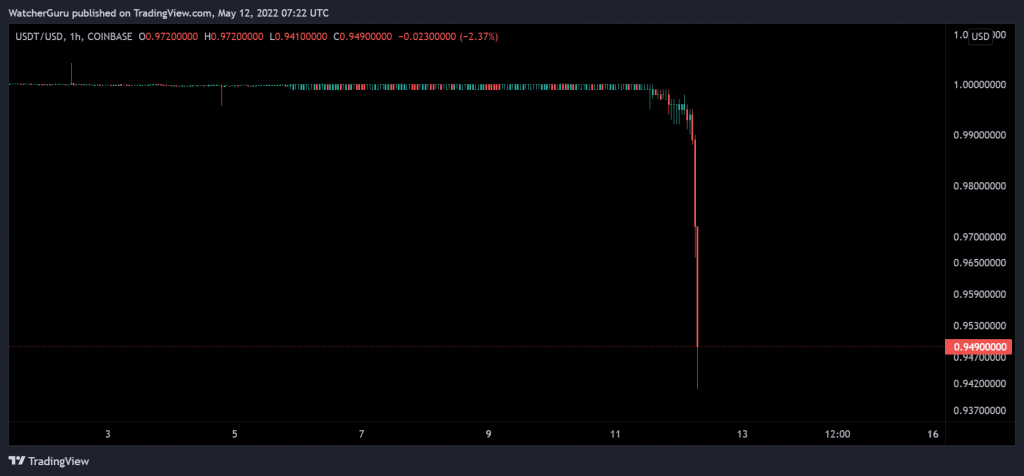 USDT lost its parity with the United States Dollar [USD] in the Asian trading hours and led the crypto assets towards a downward spiral. Major cryptocurrencies like Bitcoin lost crucial support at $27,000 and dropped close to $26,000.
The market was just reeling with TerraUSD [UST] de-pegging to 22 cents, however, with USDT selling ground, the panic was once again visible and traders began selling USDT for U.S. dollars. The sell-off didn't stop even after Tether CTO Paolo Ardoino explained that Tether was continuing to honor "USDt redemption at 1$".
Meanwhile, apart from flipping their Tether holdings to USD, traders also turned to Binance USD [BUSD] and USD Coin [USDC]. According to Chinese reporter, Colin Wu on Twitter,
"USDT is being sold and BUSD and USDC are being bought. Tether CTO Paolo Ardoino said: Tether is honouring USDt redemptions at 1$ >300M redeemed in last 24h."
Another onlooker of the event noted,
Additionally, the scene appears to be getting bleaker for the stablecoins ecosystem. Data provider, CryptoQuant suggested high, record outflows of stablecoin on major exchanges.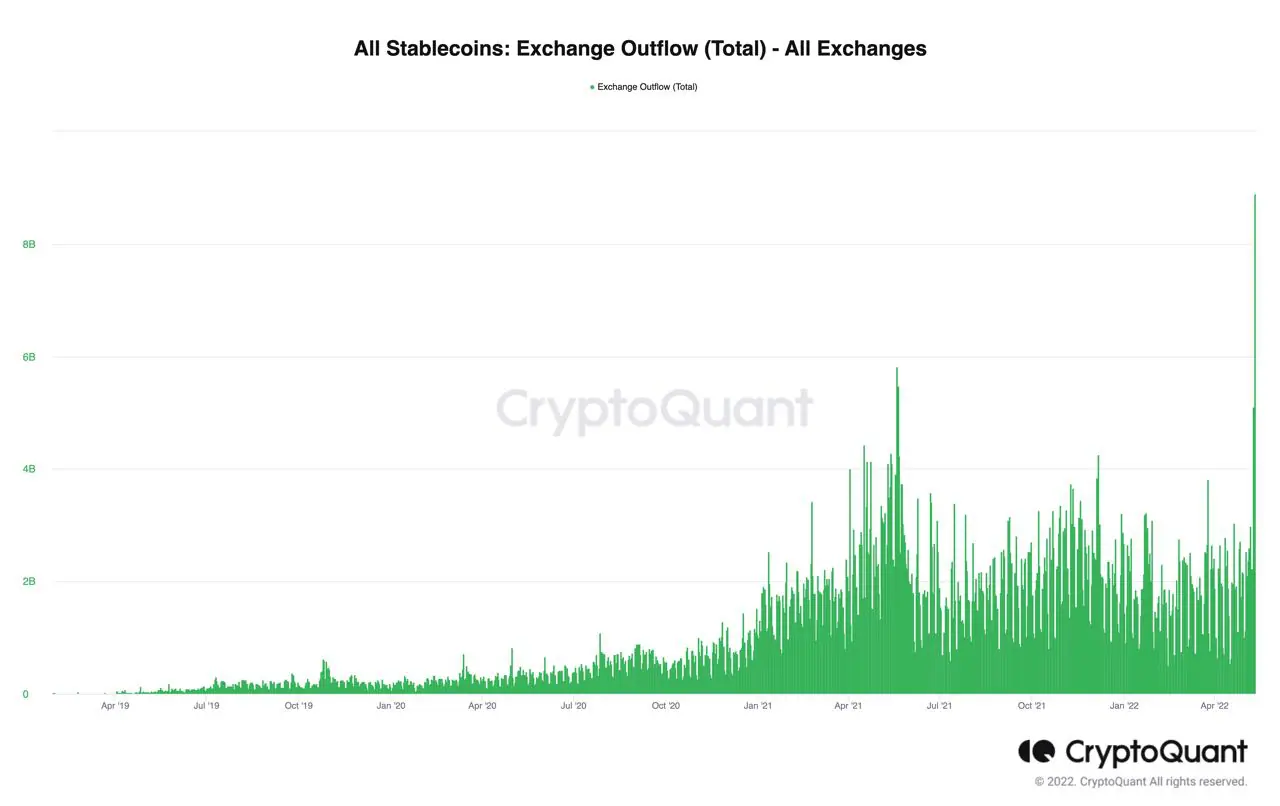 Panic has set in concerning stablecoin assets and traders may need reassurance to reenter the market. Meanwhile, conspiracy theories have already begun with "something is happening behind the scenes".
Although the CTO of Tether once again assured that USDT "is fully collateralized," the doubts have remained.