The emergence of artificial intelligence [AI] has resulted in significant transformations worldwide. Notably, there has been an increased redirection of interest from industries such as crypto and metaverse to AI. Concurrently, concerns regarding AI's potential job displacement have arisen. However, recent research revealed that the term 'AI jobs' has gained substantial popularity as a search interest.
A recent CoinGecko report highlighted that the search interest for 'AI jobs' has experienced a remarkable surge, surpassing the search interest for 'crypto jobs.' This interest rose to a level four times higher than the latter, according to data from Google Trends. This heightened inclination can be attributed to significant advancements in the field of AI. OpenAI's ChatGPT certainly ignited this trend but the subsequent releases like Google Bard, and notable investments made by companies such as Microsoft in OpenAI kept the ball rolling. The search interest score for 'AI jobs' reached its peak at 124 on April 30, 2022, a mere five months after the launch of ChatGPT.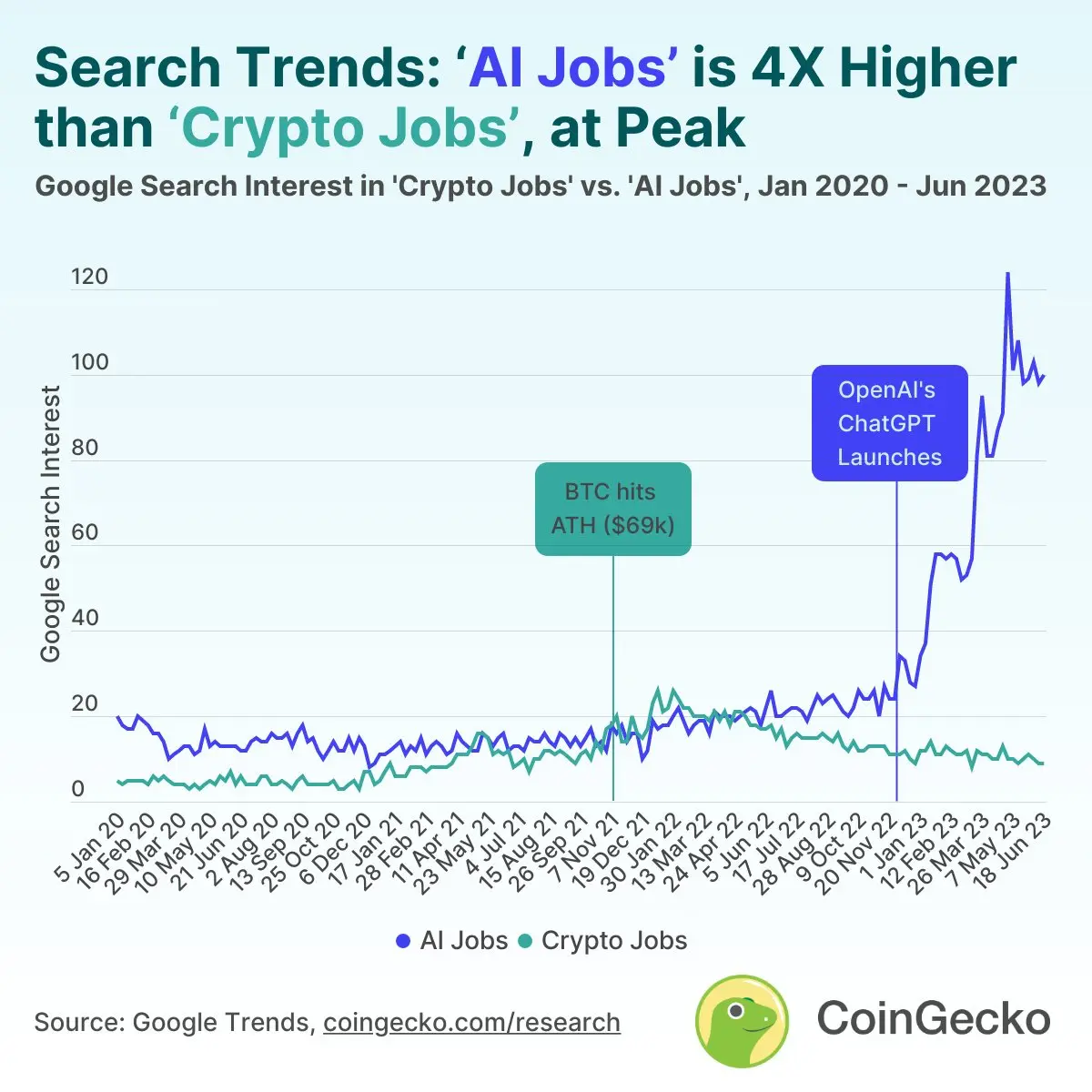 Despite the previous strong performance of 'crypto jobs' in recent years, the landscape dramatically shifted with the onset of the 2022 bear market. Following this market downturn, the search interest in job opportunities related to cryptocurrencies experienced a substantial decline. In fact, it recorded a significant drop of -288% from its peak. This further indicated a significant decrease in interest and demand for such roles.
Also Read: Bitcoin Will Be AI's Currency of Choice: Tether CTO
Singapore, Pakistan most interested in 'AI Jobs'
Singapore leads the way in terms of interest in 'AI jobs' with a search score of 185, reflecting the country's strong enthusiasm for adopting technological advancements. This inclination aligns with Singapore's reputation as a forward-thinking nation that embraces emerging technologies. Pakistan and Kenya followed suit. The UAE has been making increased developments with regard to AI, therefore, it stands fourth on this list.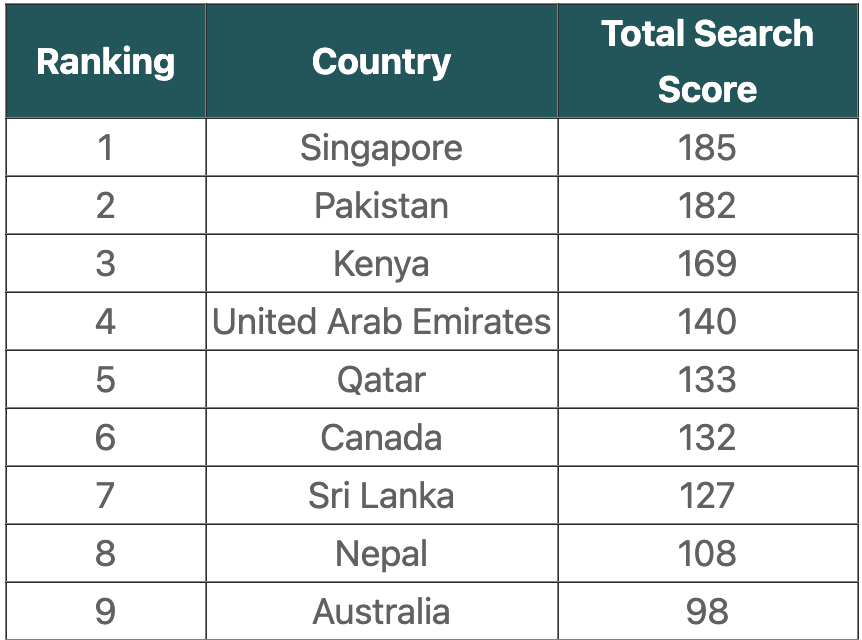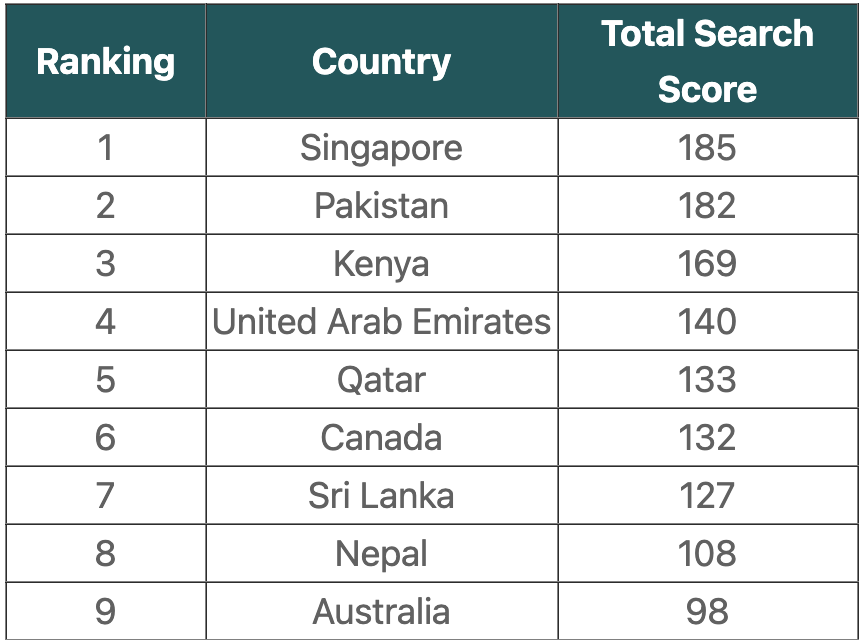 Singapore and the UAE were also observed to be actively gaining interest in crypto jobs. Nevertheless, it did not match up to the current interest in AI jobs.
Also Read: Binance Bolsters Security Credentials with Certifications in France, UAE, and Bahrain