More often than not, coins from the crypto market tend to follow in each other's footsteps. Even though Bitcoin usually dictates the macro-trends, altcoins have stuck to following their leader, Ethereum, and its footsteps over the past few years.
However, quite unconventionally, the market's 34th largest crypto VeChain has been mirroring the price movements of the 16th largest token Chainlink. Now even though most coins have registered similar price movement patterns since October, VET's movements have been in sync with LINK the most, for the deviations have been quite minimal.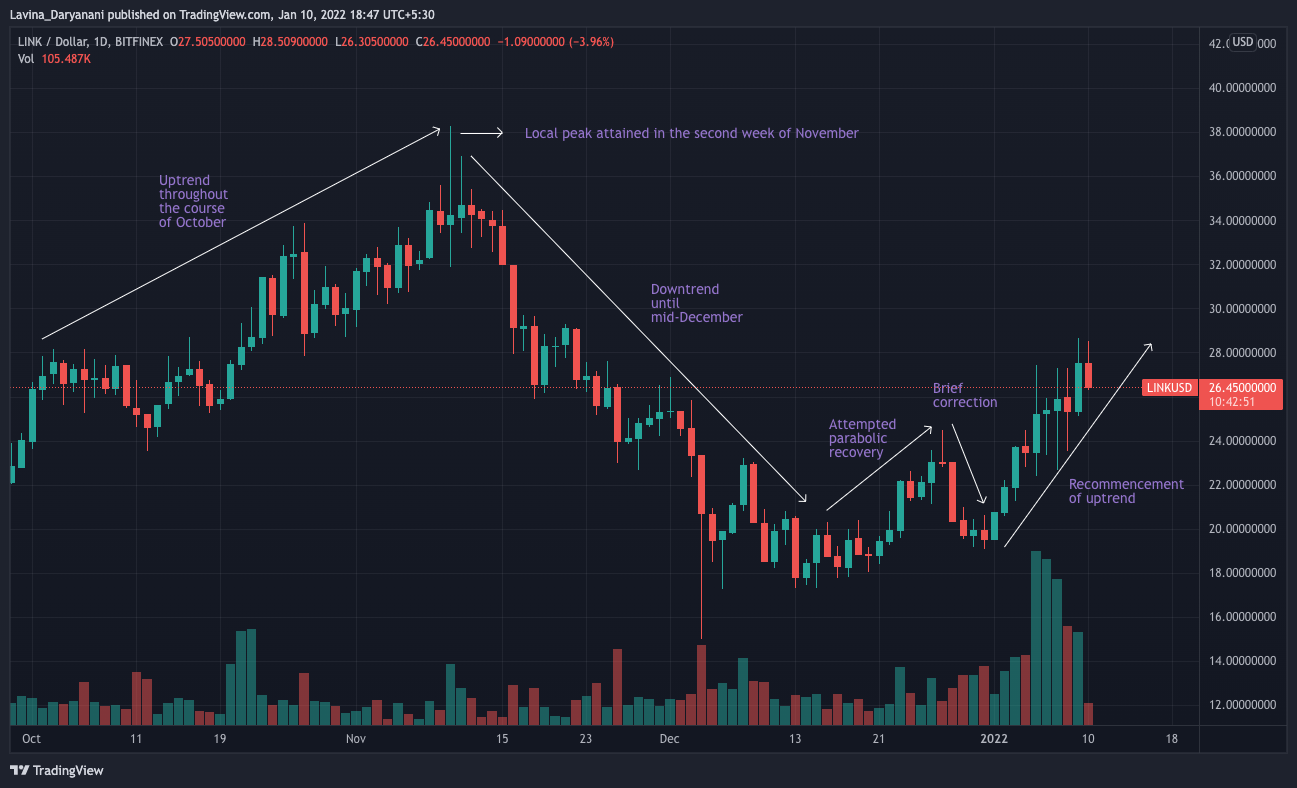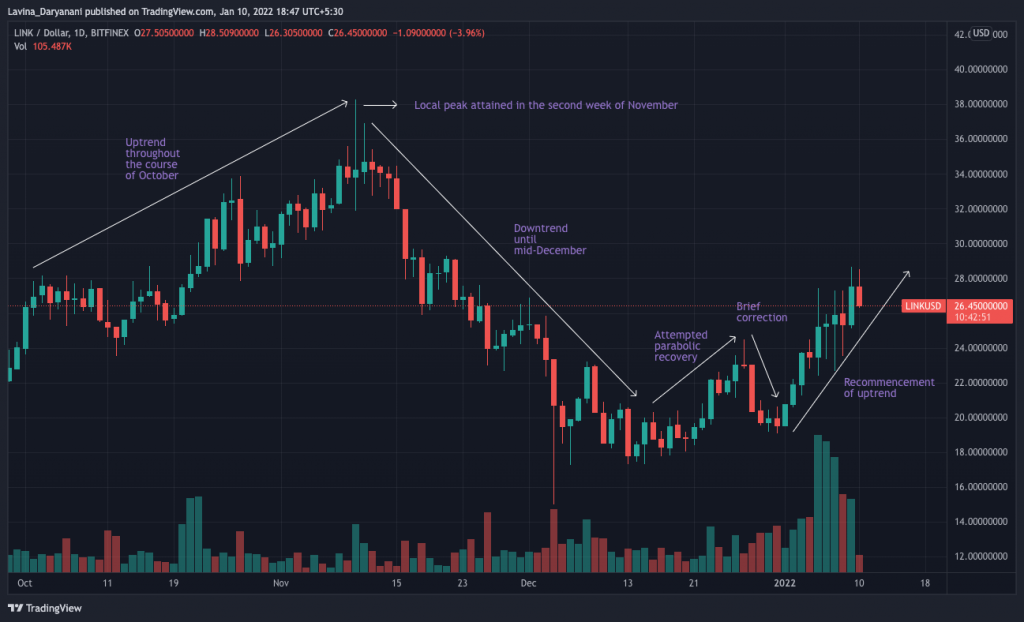 The price trends since October for both these coins have been quite phased. After witnessing simultaneous uptrends, both the coins created local peaks during the second week of November, post which they embarked on their downtrend phase.
Around mid-December, they attempted a parabolic recovery but failed together. LINK entered into a correction phase that was less than a week-long, and right after, re-commenced its up-leg.
LINK's correction phase has, however, extended and the candles on its chart have been making lower lows of late. As can be noted from the snapshot attached below, VET started deviating from LINK's pattern since the beginning of this year and the same became even more concretely visible during the initial couple of days in the second week.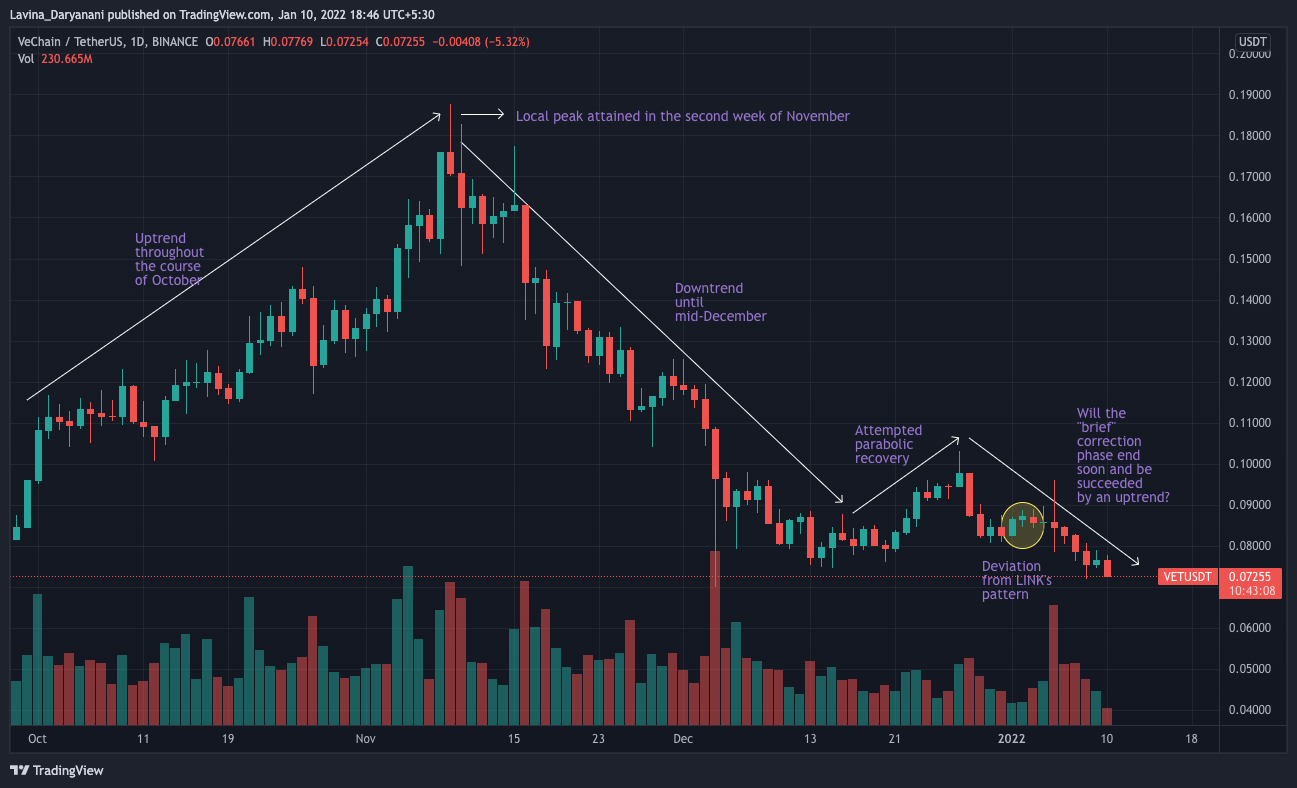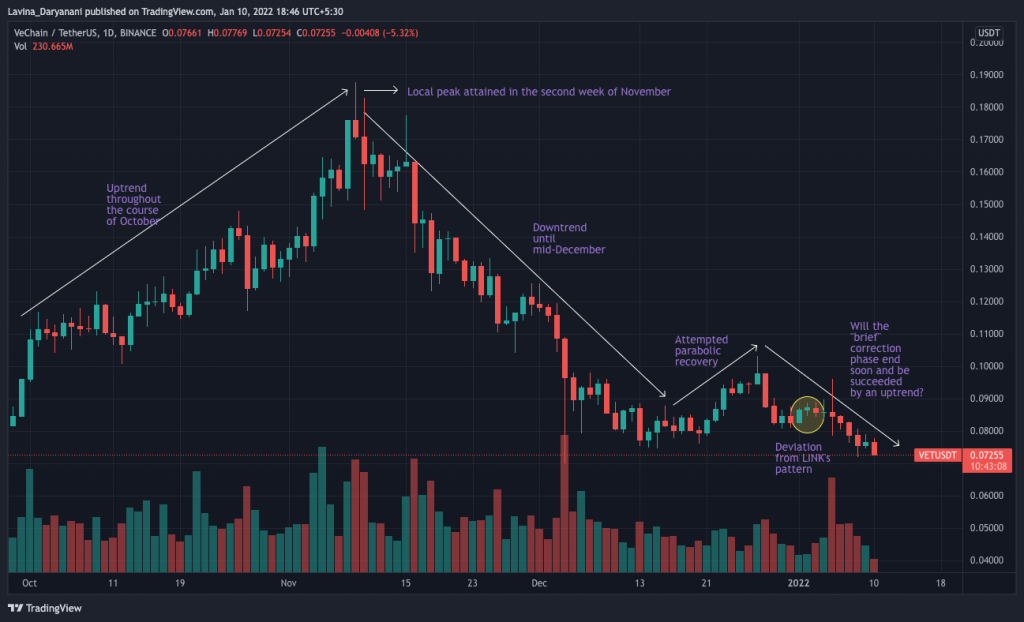 Will VeChain be able to cope?
Well, at this stage, it wouldn't be fair to outrightly claim that VET has decoupled itself from LINK, given the fact that it has religiously been following the same path for months now. Currently, the VeChain market is devoid of momentum and that's the main reason why it has been lagging.
Consider this – VET's market has been in volume deficit for quite some time now. It has noted random spikes here and there but hasn't been able to sustain those levels for long. Even on the 24-hour time frame, similar ups and downs have been noted.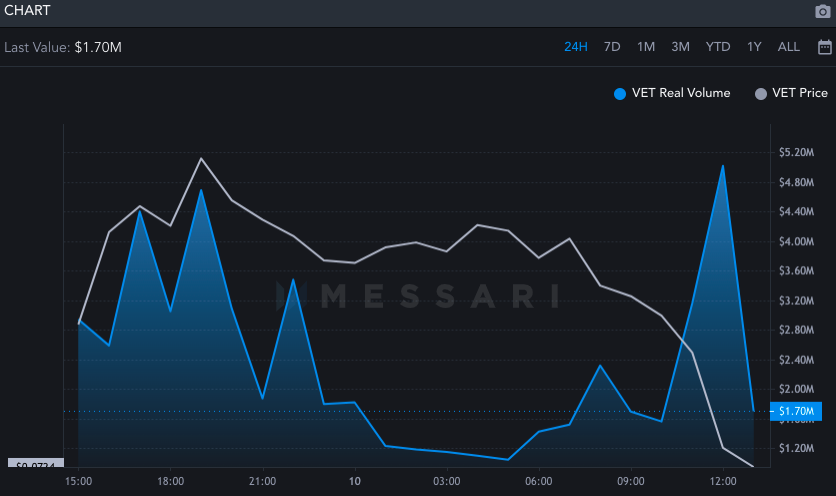 Additionally, VET's Sharpe Ratio is currently negative. This means that users are currently not being fetched with adequate returns for the risk borne by them. Well, on any given day diminishing returns do not serve as an inviting incentive for new players to step in. So, only when this ratio steps into the positive territory, VET's short-term fortunes would change.
However, on the positive side, the coin's market cap curve was gradually seen climbing upwards, indicative of initial signs of recovery.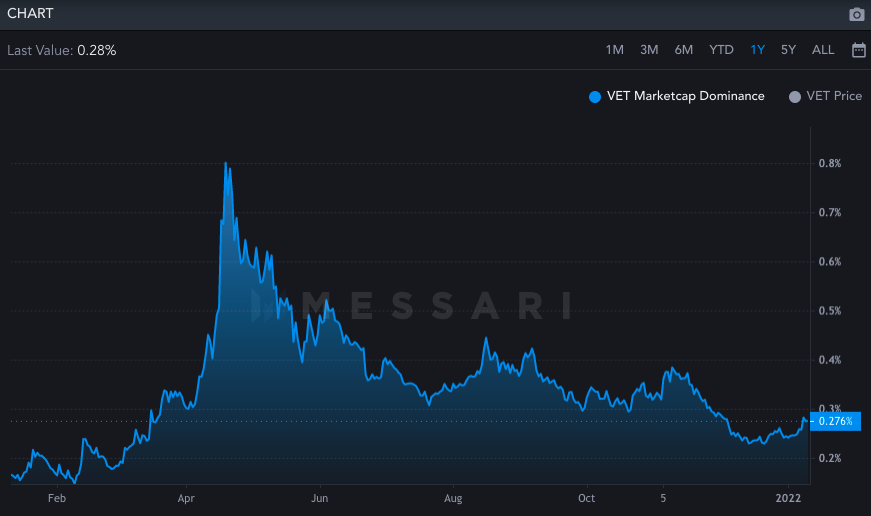 So, keeping the aforementioned factors in mind, it can be said that the next couple of days would be quite tricky for VET. However, if it successfully manages to sail past this wobbly phase, then nothing much would be able to stop its uptrend.