Shiba Inu is widely being accepted as a form of legal payment by business entities around the world. Real estate builders from Brazil and Argentina announced they would accept customers paying through SHIB to purchase their dream homes.
SHIB seems to be on steroids since yesterday. The coin shot up +360% during the first week of October. During the last week of the month, the coin has been shooting up in double digits every two days. Today SHIB is up +50% in the days trade.
Newly Constructed Apartments in Brazil & Argentina Accept Shiba Inu
Candoli Propiedades, an Argentinian real estate agency based in Santa Clara del Mar and located on the Atlantic coast of Buenos Aires announced that their upcoming luxury apartments would accept Shiba Inu as a form of legal payment.
The real estate company took to Facebook saying, "Candoli Propiedades- We now accept Shiba Inu."
Another upcoming apartment in Brazil confirmed that they would accept SHIB as a form of payment. The real estate firm Litoral de SC revealed that the construction of the apartment complex is currently under progress.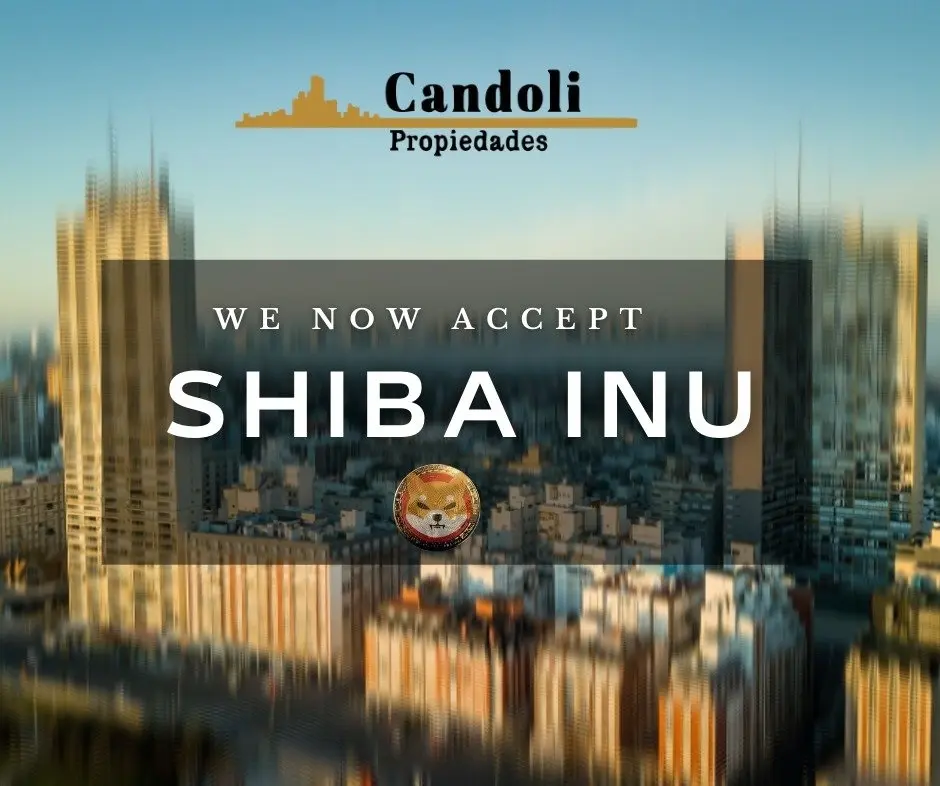 After completion of the construction, the firm will release further details about the ways to purchase their homes using Shiba Inu.
"Coming soon. When the release material is ready It will have all information and data and documents of the construction company and address for you to visit. Also enabling the visit to where the project will be. Wait for the news," said a spokesperson of the firm on Twitter.
In addition, coming to its smaller counterparts, a regular shop that sells fruits and vegetables in Spain announced that they would accept Shiba Inu as payment.
Slowly yet steadily, SHIB is making in-roads into big and small businesses. Payment modes like these will add further value to SHIB and increase its use-case and in return its price.
Shina Inu Achieved Growth Without Robinhood
Surprisingly, Shiba Inu achieved enormous growth without the support of celebrities, business tycoons, entrepreneurs and musicians. Its growth can solely be attributed to its thriving community who supports the momentum of the coin through its ups and downs.
Similarly, it saw phenomenal growth even without getting listed on Robinhood. Nonetheless, SHIB is now trading on top exchange platforms like eToro, Coinbase Pro, Binance, Coinbase among others.
Above all, a Robinhood listing will propel SHIB's price to reach another all-time high (ATH) and reward investors with good returns. However, despite investors pressurizing Robinhood to list SHIB, the trading platform has not brought it on board.
Shiba Inu at the time of publishing was trading at $0.00007402 and is up +35.28% in the 24-hours day trade.