At the Apple WWDC 2203 event taking place today, the company launched its brand new AR/VR headset, the Vision Pro. It has the potential to massively impact the metaverse. Moreover, the company has long-held plans to dive into the world of augmented reality.
JUST IN:  Apple unveils "Vision Pro" AR/VR headset, priced at $3,499. pic.twitter.com/p9bpaZdakW

— Watcher.Guru (@WatcherGuru) June 5, 2023
The product's arrival has been considered the most exciting since the Apple Watch launched in 2015. Moreover, it has the potential to completely change the usage and adoption of augmented reality. Subsequently, as it is set to compete with Meta Quest and other massive VR headsets, Apple could be poised to have an even bigger impact on the metaverse.
Apple AR/VR Headset
When it was first introduced, virtual reality was thought to be the next evolution of the internet. Subsequently, it saw a host of companies embrace the change, and develop a way for them to capitalize. Mark Zuckerberg shifted the focus of his brand, and from Facebook, Meta was born.
Yet Apple has officially launched its new Vision Pro AR/VR headset, which could truly change the market and have an undeniable impact on the metaverse as we know it. The product is a brand-new headset integrated with some of Apple's most popular applications. It is priced at $3,499.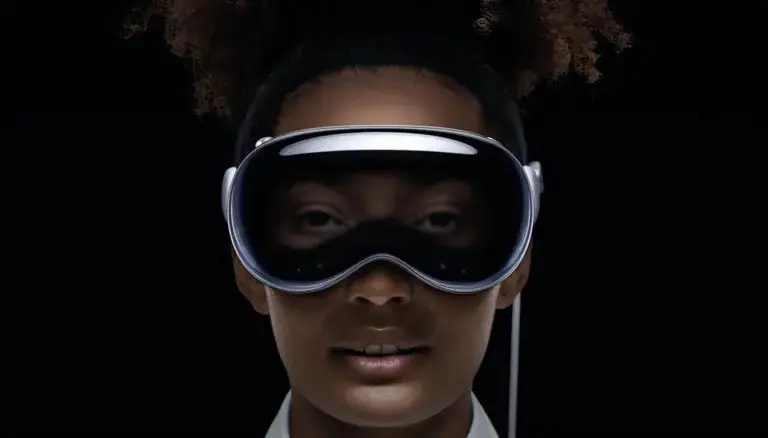 Moreover, Apple CEO Tim Cook notes that you can control it with your hands, eyes, or voice. Specifically, the product will be able to track your eyes and highlight an icon from the device's home screen. Subsequently, the announcement revealed that applications like Disney+ would be available from day one.
Additionally, the product features impressive capabilities, like the new EyeSight technology. This feature allows external individuals to see the user's eyes. Indeed, it can also signal whether the user is busy or not. While also allowing you to observe when someone enters your field of view in the mixed-reality product.
More Apple AR/VR Headset Features
Apple also announced a new biometrics system called Optic ID for Apple Vision Pro. It analyzes your iris to identify you. This is similar to how Face ID works for your whole face on iPhone. The headset runs on visionOS, which has a foundation on iOS. The UI is brand new, with a spatial 3D interface and a floating app grid home screen.
Apple has been working on developing technologies and producing them for the mainstream consumer for a long time. Conversely, rumors have been swirling for a long time, but there has been no announcement until now.
Apple's WWDC 2023 saw the company finally announce this impressive product. However, there is still wonder as to when it could reach the market. Many have rumored when it could become available, but one thing is certain: it could be the company's first foray into the metaverse.
Apple Entering The Metaverse?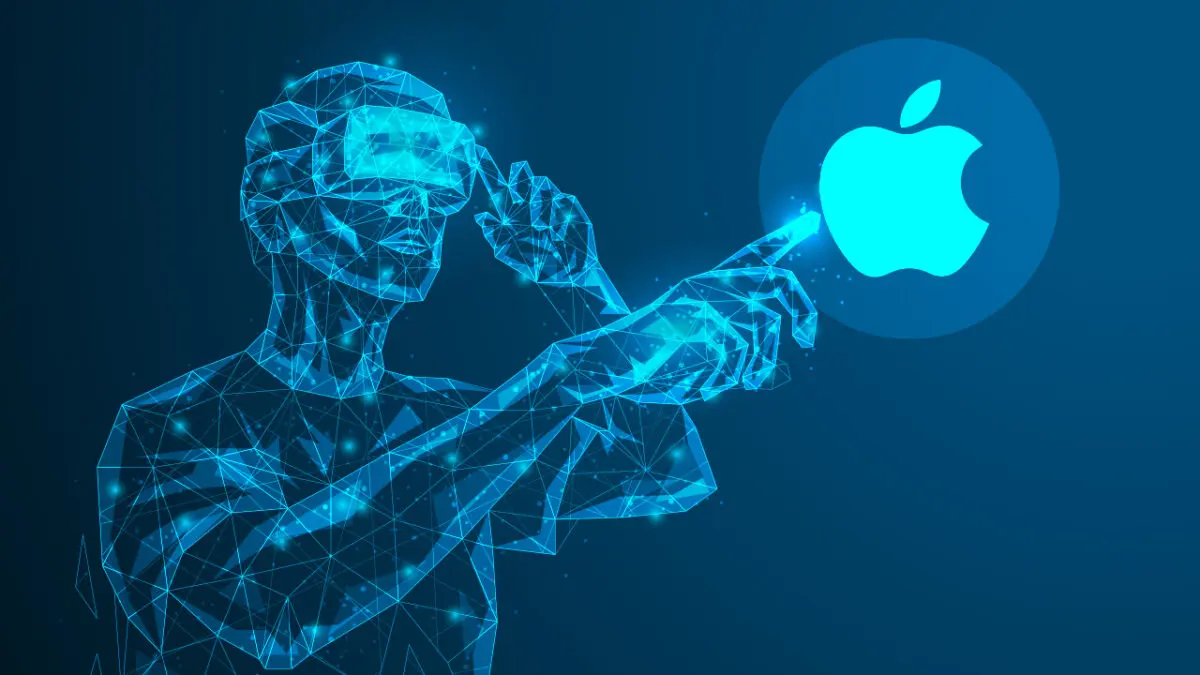 As we've previously stated, the metaverse has long been hyped as the internet's next evolution. Moreover, Apple has the chance to change how people view the digital stage with the Vision One AR/VR Headset. More importantly, it can change how that digital space interacts with the average consumer.
Metaverse experiences, although not limited to them, can be enhanced by VR headsets. Moreover, you can explore this kind of digital environment with this new product. Subsequently opening up a host of opportunities for the digital realm to evolve at a rather rapid rate.
Augmented reality is the process of overlaying the real world with the virtual one. Moreover, Apple's widespread consumer base and connection to application development's highest standards could open a brand new door for the technology. Social platforms, gaming experiences, and more could see accelerated development with Apple now exploring the endeavor.
The entire industry seems excited about the prospect of Apple's involvement. Speaking to The Verge, the CEO of the VR/AR platform Campfire 3D noted his excitement. "This is the single greatest thing that could happen to this industry," Wright stated. "Whether you make hardware or software, we're excited about it."