AquaGoat At 7-Months old, is carrying out impressive Projects
Following the launch of AquaGoat on the 7th of April 2021, the baby is now eight months old. In many instances, crypto agencies would be busy trying to get followership. This is also the stage for availing of any required assets and marketing the company. That is not the case for Aquagoat, though. While in its incubation period, the company is already setting a mark, leaving much desired.
AquaGoat: The ECO Token Beneficiary
AquaGoat is a swift decentralized system that generates profit from its ECO-driven projects. Companies that use cryptocurrencies to run sustainable development initiatives in a community earn ECO coins. AquaGoat is one such benefactor by supporting causes to support marine conservation initiatives.
According to its vision statement, Blockchain plans to make the world a better place. Their objective is to ensure that beaches maintain cleanliness and have healthy oceans. Consequently, the vision that has propelled AquaGoat into receiving a thriving market niche.
AquaGoat: Merging The Marine with Crypto
AquaGoat will utilize Decentralized Finance(DeFi) in a bid to save up for marine conservation. In a  whitepaper by the company, AquaGoat plans to rise into the leadership ladder DeFi sector. 
Likewise, the organization hopes to be the role model for the benefits of income-generating DeFi. Thus it creates a massive platform for similar startup cryptos.
Project Managers
AquaGoat is directed by three project managers, namely Patrick Aberin, James Jamison, and Jhunehl Fortaleza.
Patrick Aberin started as an investor but rose the ladder into project management. On the other hand, James Jamison is a Cyber Security Analyst who has a deep understanding of securing dynamic schedule systems.
Finally, Jhunehl Fortaleza is an educator who is passionate about giving back to the community. Since joining the system, Jhunehl has organized several partnerships, charities, in-person events, and community clean-ups in AquaGoat.
The project managers are backed up with several stakeholders in the Team. Head to AquaGoat's exchange platform to meet the Team, making it big out here.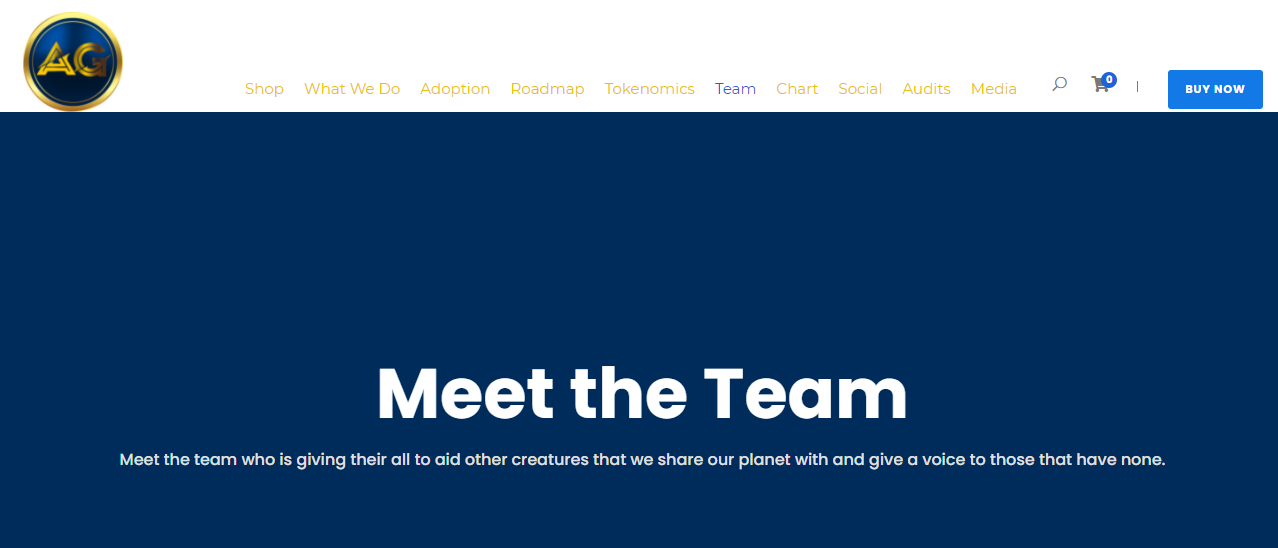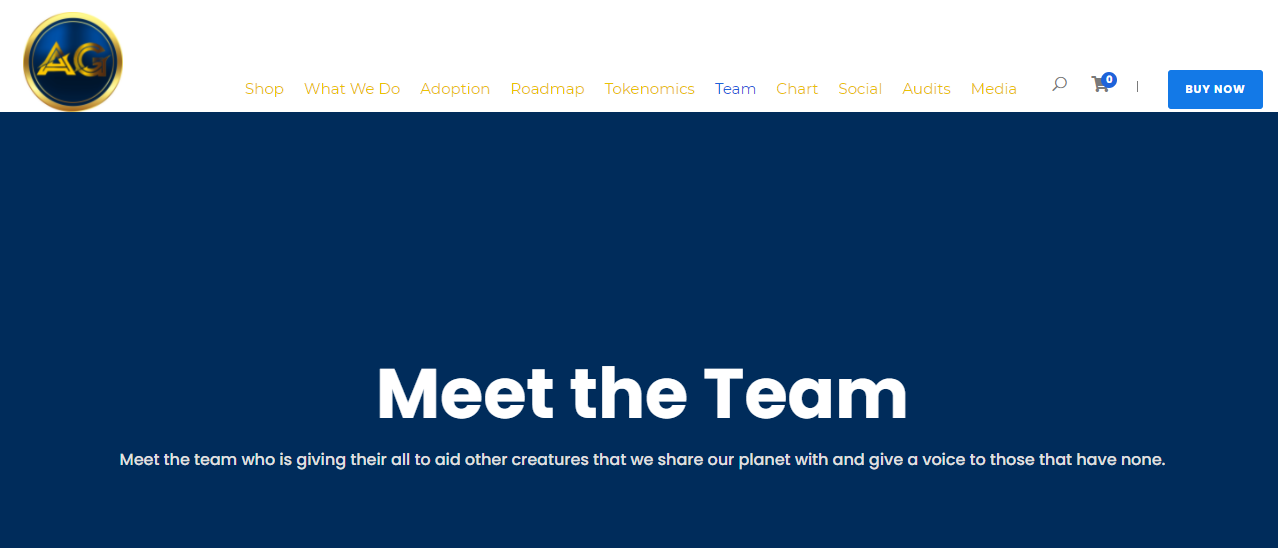 The Footprint of AquaGoat
After identifying the broad vision for the company, how is the company meeting them? It is a step at a time for the DeFi enabled initiative. Currently, AquaGoat lists several successes towards its ultimate goals. These footprints are listed below;
Impression 1: A Chance to Work With Alexander Yee
One of the benefits that AquaGoat is receiving is a partnership with the renowned Alexander Yee. Alexander is currently the president of Foster and a member of WWF Malaysia. Similarly, the two companies fall in the line of the environment as AquaGoat. 
Adding to Alexander's evident passion for conservation, he is also the first to buy land using Bitcoin in Malaysia. Owing to the shared passion and crypto trading aspects, then clearly, this is a highly beneficial merger.
As a result of this force, the Team has created an AquaGoat Sea Turtle Hatchery. The hatcher was funded using tokens raised by the Team. Finally, but not least, the crypto-enabled turtle hatchery is based in Libaran Island in Malaysia.
Impression 2: Community driving forces
AquaGoat becomes the first crypto company ever to pay a community to clean its beaches. The company had the vision to ensure that the community oceans the beaches daily.
Ultimately, the community will record an economic boost. In addition, the human and wildlife environments will be healthier for all standards of living.
Impression 3: Marine Conservation Campaigns
AquaGoat is running a campaign for 'team seas.' The slogan is set to raise $30 Million in a bid to 30 Million pounds of garbage in marines. The 'team seas' campaign comes from an effective campaign run by Mr. Beast and Mark Rober.
In regards to the campaigns, AquaGoat plans to donate $1 for every new holder entry. The proposition will mature by the 1st of January. The company has managed to send $10,000 into the Ocean Blue funds in support of their promise.
Impression 4: Splashing into the Miss Earth Pageant
AquaGoat has not been left behind in the largest National and International environmentally-driven pageant. The company is making its mark by sponsoring one contestant, Vivienne Frederiksen-Santos.
Vivienne is the titleholder for Miss. California Earth 2021. Over time, Miss. Vivienne has been collaborating with AquaGoat in its cleaning tasks. IN that accord, they have cleaned up more than hundreds of pounds of garbage from rivers, lakes, and beaches.
Along with this sponsorship, the company plans to release bundles in support of other clean-up communities worldwide. Be on guard! The stopover is their site. It is on this site where AquaGoat will avail the bundles. Indeed! Let's make the Global Marines cleaner.
Impression 5:Adopting ten Coral reef Seedlings
In AquaGoat's mission to support marine conservation, it has adopted coral reef seedlings and dolphins. The company will utilize a platform dubbed 'Coral Vita' to drive this cause in the Bahamas. Coral vita will adopt some technical means to restore the coral reefs. Additionally, The Coral Vita Scientific team is deriving mechanisms to boost their resilience towards warming and acidifying oceans.
Some partnerships power the mission by Coral Vita. Firstly, a merger between AquaGoat and Ocean Conservation Society is driving the adoption of two dolphins. Then we have a marine protected area in the Philippines with the Haribon Foundation! Finally, AquaGoat is the pioneering benefactor of the MPA program.
Impression 6: Attending the United Nations-endorsed Oceans Conference 2021
AquaGoat Team makes a point to be physically present in the stated UN conference as a bronze sponsor and exhibitor.
The Team received high applaud and has received a pre-invite to next year's conference. The AquaGoat team also has an invite to be members of the Marine Technology Society. And were recently featured in their member newsletter.
Finally: Other Beneficiaries
AquaGoat does not stop there. It has included even more benefactors of its clean-up progress. The Benefactors include; the Ocean Clean Up, Sea Shepherd, Blue Marine Foundation, Parley, Friends of Sea Turtles Education & Research, and Pandu Laut Nusantara.
READ ALSO: Scam Alert: A Phishing Email Targets Meta Mask users
All this in Just Seven Months
If the company has accomplished all the mentioned tasks, what does the future hold? AquaGoat and its supporters are indeed a force to watch out for.
AquaGoat: New Smart Contract
Now, unshackled from a previously locked smart contract and with a brand new upgraded contract, the project is set to kick off. Within the DeFi world, AquaGoat is working to create new and innovative ways to utilize the DeFi spaces. Thus it maximizes the benefits for token holders, project partners, and donation beneficiaries.
The next few weeks and months will see a DEX exchange, lottery, NFT marketplace, and dApp game involving the project mascot, Max the dabbing goat, as well as considerable developments in real-world utility. One of their undertakings is the AquaGoat Swap.Its release will be in three phases over the next several months:
Phases of AquaGoat Swap Release
Phase 1:
AquaGoat will start with the delivery of a single token and multi-token lottery. A portion gets raffled off, and another part goes to the charity wallet using Chain Link generated numbers.
Phase 2:
DEX rolled out to the public. Whereby holders can stake their tokens to vote for charities or other worthy causes.
Phase 3:
They realize the NFT Marketplace where users can create, buy and sell NFTs. As well as adopt unique, individual turtles from the AquaGoat Turtle Hatchery. Users will adopt turtles in the form of an NFT (based on the actual baby turtles born in the Hatchery on Libaran Island).
All this Success as a low market cap:
AquaGoat is a hidden gem. It's only a matter of time before it becomes a mainstream token. More than just a cryptocurrency that exists in the defi space, it is a movement that is slowly growing into a giant wave.
A cause that aims to sustain the community is the next investment that will drive crypto investors to support you overwhelmingly. Eventually, we love our lands and spaces, solve this with your company, and you hit the market niche with a storm.
When one thinks of longevity, purpose, and passion in cryptocurrency, one need not look further than AquaGoat Finance.
The question is, will you ride the Aquagoat wave ?
Learn more about their mission at www.aquagoat.finance or follow their live updates on their official Twitter @aquabsc.