Despite being relatively new to the crypto market, BabyDoge Coin emerged as a promising project. The Dogecoin-inspired meme coin has a prominent following and the latest news from CoinMarketCap revealed BabyDoge's popularity.
As per recent data curated by crypto market researchers, CoinMarketCap, Bitcoin [BTC], and Shiba Inu [SHIB] were the most viewed cryptocurrencies in the South American region. Bitcoin topped the list with a total of 32,635 views while SHIB had about 21,000 views. Bombcrypto took third place with 5,670 views.
BabyDoge emerged as the fourth most viewed cryptocurrency in the region with about 5,316 views.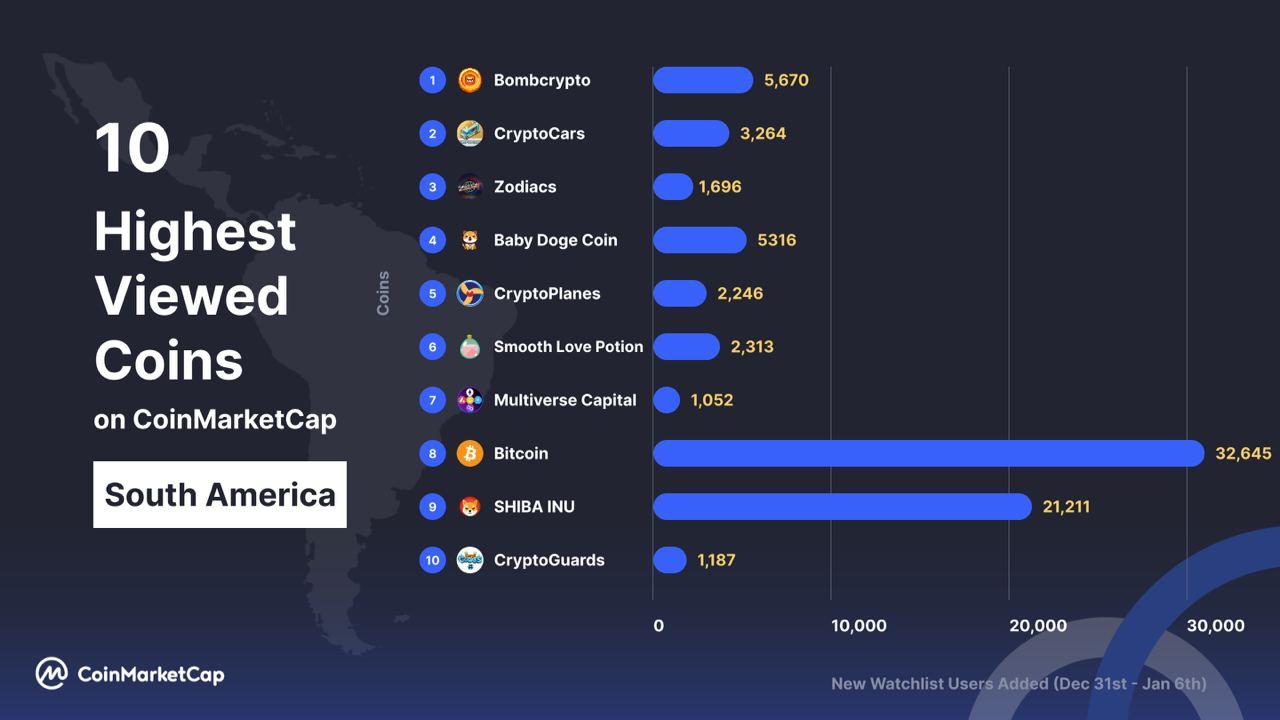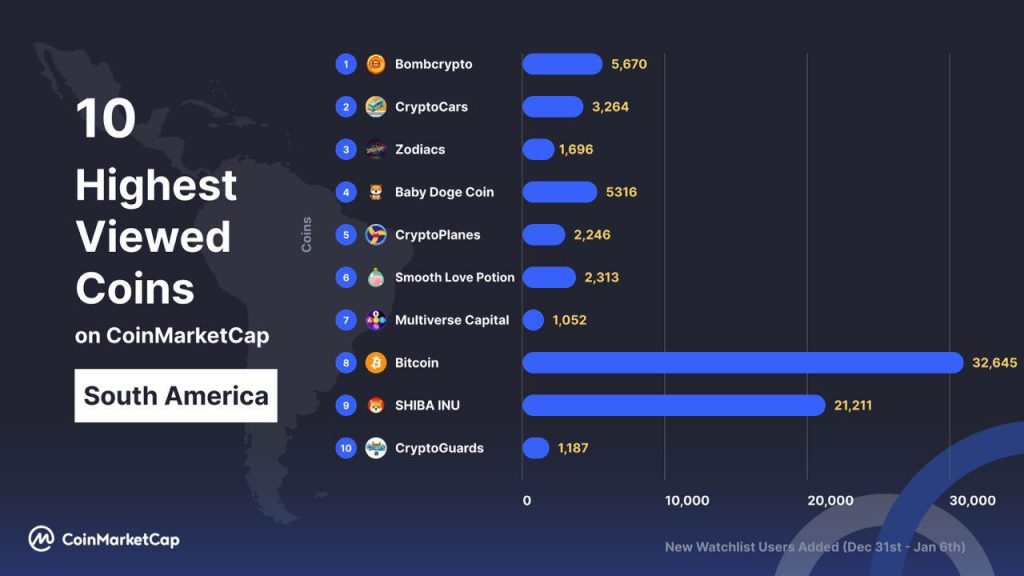 Surprisingly, the entire list was filled with lesser-known coins. None of the coveted top 10 assets were part of the list.
The meme coin frenzy has reached every part of the globe. Shiba Inu [SHIB], Dogecoin [DOGE], and a few others have managed to score major partnerships and listings. BabyDoge is certainly on its way to the top. A Binance listing could further boost the already thriving cryptocurrency.
BabyDoge back on BSC rich list
The meme coin was on a roll. The altcoin found its way back into the top 10 purchased tokens by 1000 biggest BSC wallets. BabyDoge ranked fourth just below Binance Coin [BNB]. WhaleStats shared this news on Twitter. The tweet read,
Once again, the meme coin surpassed ETH which was ranked seventh on the list.
Meanwhile, the price of the altcoin pocketed significant gains. Over the last 24-hours, BabyDoge managed to surge by 9.4% pushing its price all the way to $0.000000004727. The 24-hour trading volume, during the time of writing, was at a high of $27,455,781.
Additionally, BabyDoge's market cap was at $776,685,676. This further gave the coin a spot as the 132nd largest cryptocurrency. The increased network, as well as social activity of the altcoin, along with a prominent listing could certainly boost its ranking.