"Meme coins" was the theme for 2021 and the hot streak of these assets continued to 2022 as well. BabyDoge Coin certainly emerged as one of the hottest coins of the year. Both, in terms of price as well as token holders, the meme coin flourished.
Once again, the BabyDoge army emerged strongly as the total number of token holders surged beyond 1.3 million. Over the last couple of weeks, the altcoin scored consistent all-time highs in terms of token holders. Once again the meme coin went on to break its record. WhaleStats took to Twitter and broke this news to the community. The tweet read,
READ ALSO: Shiba Inu Becomes the 14th Biggest Crypto Asset
While prominent crypto exchange, Binance has been keeping BabyDoge coin on the fence, the community was urging the platform to list the asset. Previously, the CEO of the firm revealed that the requisites of listing a coin included the number of holders. In addition to this, the community of the token would also be taken into consideration. CZ stated,
"If a coin has a large number of users, then we will list it. That's the overwhelming significant attribute. Consider for example meme tokens, even though I personally don't get it, if it's used by a large number of users we list it. We go by the community, my opinion doesn't matter."
The BabyDoge community has time and again made sure to keep the coin trending on Twitter. From listings to scoring major deals, the meme coin has managed to stay on top. All of this had the community yearning for a listing on Binance.
READ ALSO: Baby Doge Coin Now on Coingecko
BabyDoge trends on CoinGecko
Despite being relatively new to the crypto market BabyDoge has managed to trend on Twitter and now, even CoinGecko. Overshadowing prominent cryptocurrency, CoinGecko's 115th largest asset was one among the trending list.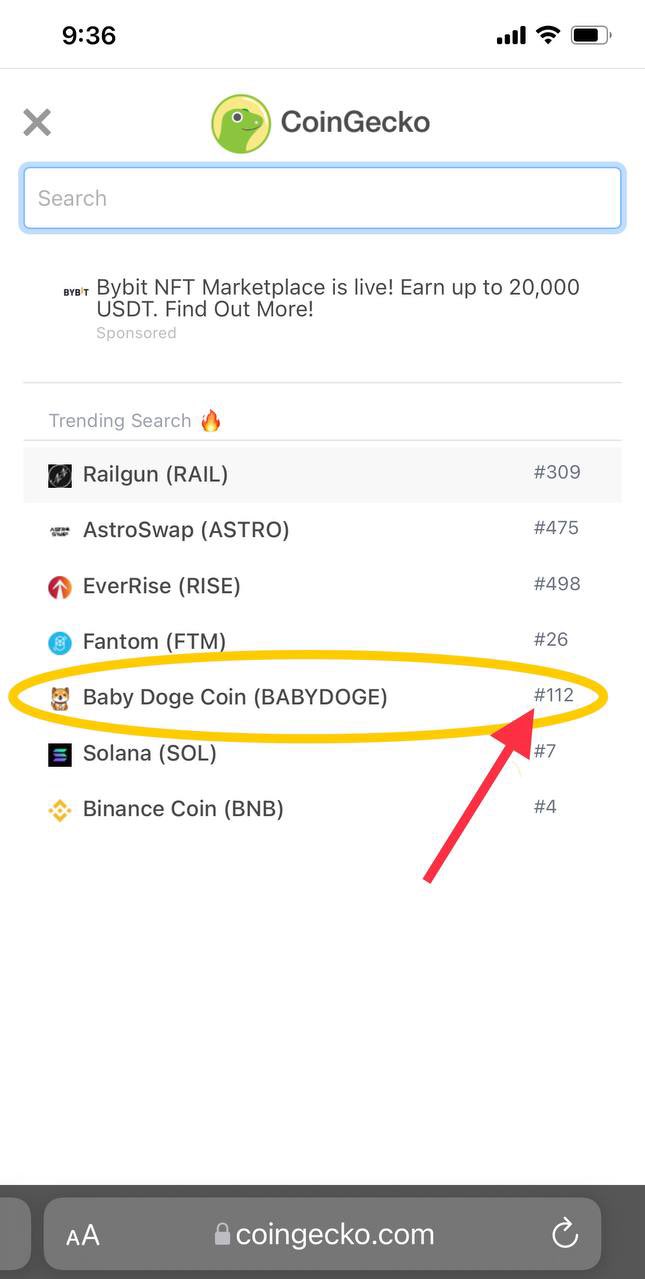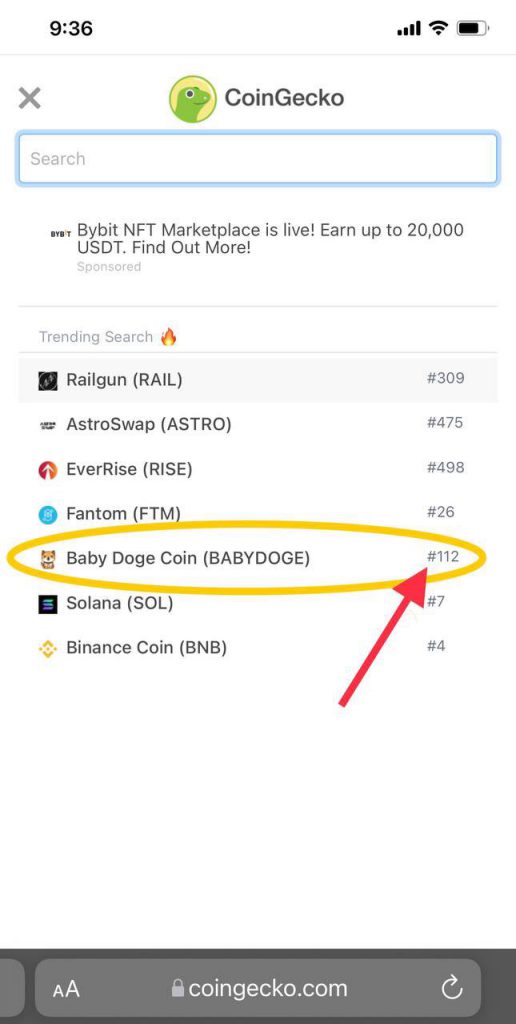 During the time of writing, the meme coin was trading for $0.000000004085 with a 24-hour price surge of 8.4%. The market cap of BabyDoge was noted at $670,357,342 while its trading volume resided at $43,605,384.
All the metrics were certainly inclined towards BabyDoge coin becoming the next big thing.