In mid-July, Coinbase launched its Ethereum-based Layer 2 solution called Base, which has now become accessible for developers. Recently, there has been a notable increase in meme coin-related activity on the Base network. Traders have been actively participating in the decentralized exchange LeetSwap, acquiring tokens such as BALD, COIN, and BASED on the platform.
Also read: Dogecoin Army Buzzing with Anticipation After Elon Musk's Tweet
BALD has especially caught the attention of investors, as some traders made over a million dollars in profit with $500. However, according to the latest on-chain data, BaldBaseBald, as the name goes on Twitter, removed most of the BALD liquidity from LeetSwap, triggering fears of a "rug pull."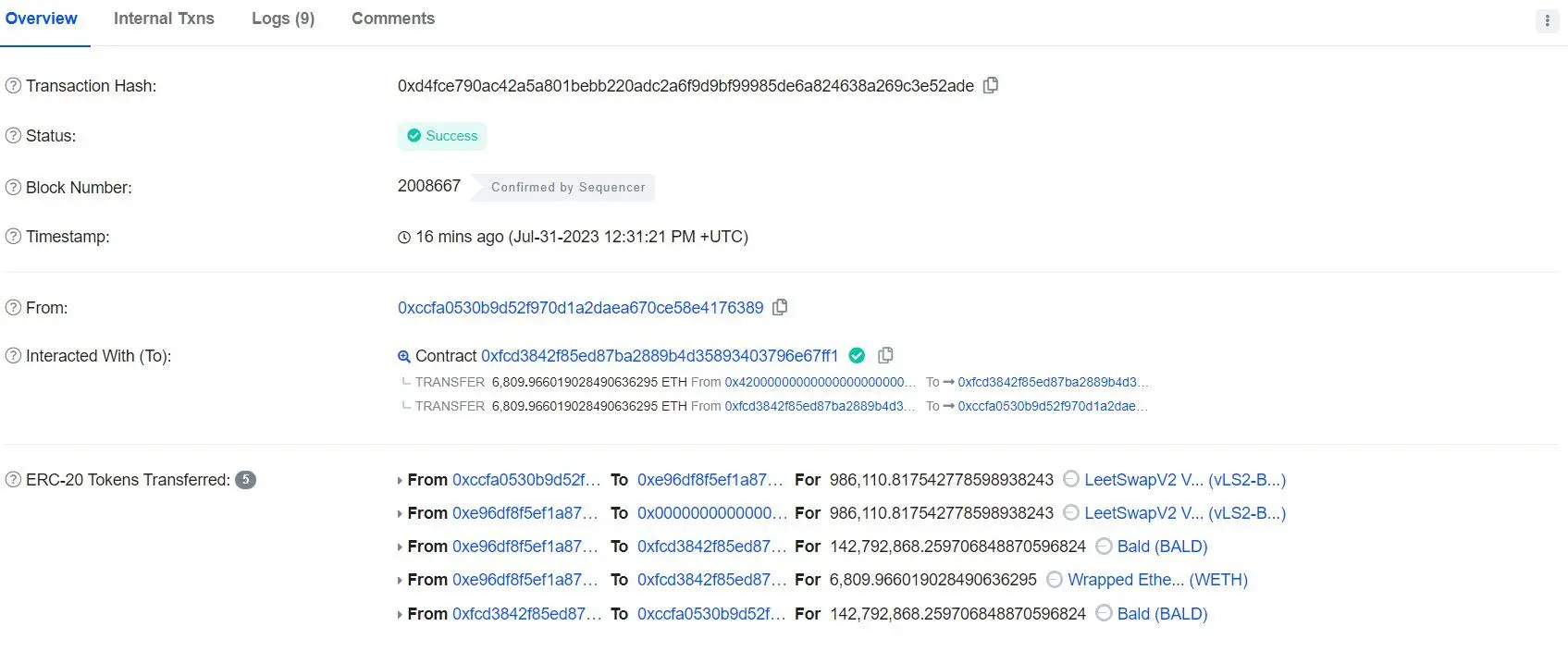 Over 7k ETH and 142 million BALD Removed, Rug Pull Inbound?
The token deployer withdrew 7k ETH and 142 million BALD, which triggered rug pull fears among investors. This also caused a mass sell-off, with its price dropping by over 87%.
Also read: Shiba Inu Weekly Burn Update: 268 Million SHIB Burned
However, according to the latest data from CoinMarketCap, BALD had spiked to $0.002587 at press time. The market cap of BALD stands at $16.3 million and the 24-hour trading volume stands at $47,435,493. At press time, the meme coin is facing extreme volatility with the price fluctuating greatly.