Coinbase's Ethereum layer-2 network, BASE, has experienced a significant surge in network activity. The latest rise in activity numbers could be attributed to the rising popularity of Friend.tech. The application tokenizes X (previously Twitter) accounts on-chain. The platform allows users to buy and sell "shares" of internet social media personalities.
Friend.tech was launched on the same day as Coinbase's BASE and hit server capacity on launch day itself. According to the data on Dune, the number of unique subjects has more than doubled in the last few days. At press time, the number of unique subjects stood at 73.1k.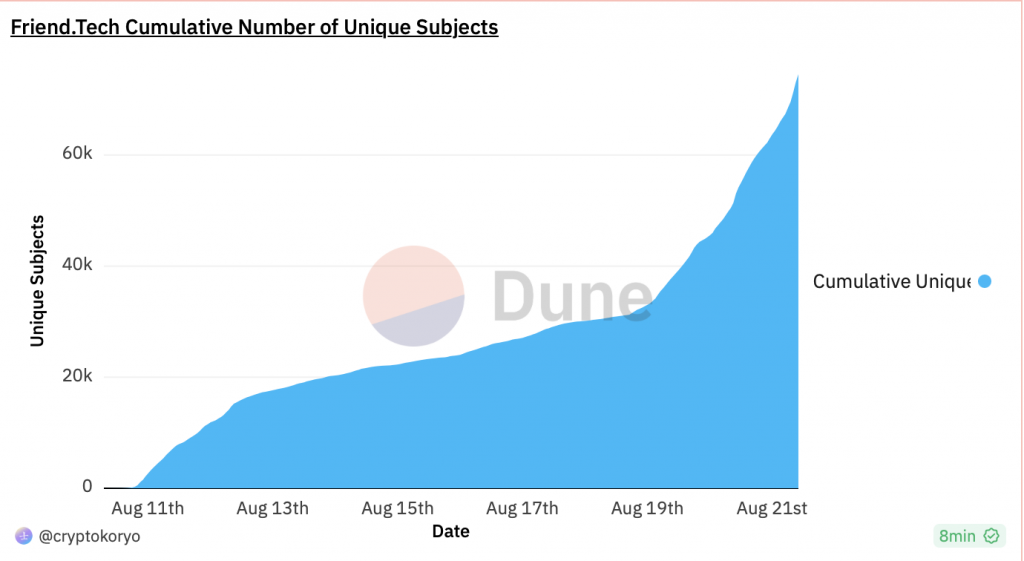 Moreover, Friend'tech's fee and revenue have also shot up, moving ahead of Bitcoin (BTC), Tron (TRON), Uniswap (UNI), etc. Friend.tech's fee and revenue are currently only behind Ethereum (ETH) and Lido.
Also Read: Friend.tech Earns $1.42 Million Fee: Beats Bitcoin, MetaMask, Solana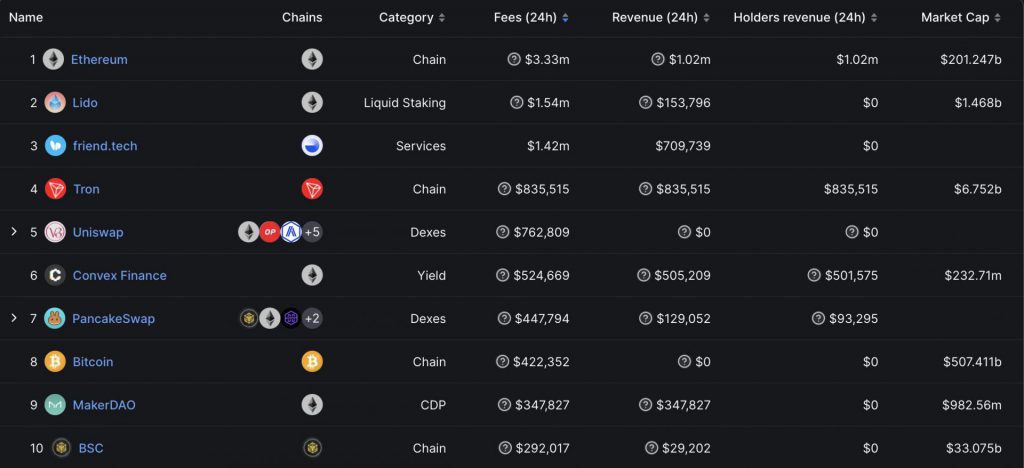 The popularity of Friend.tech also led to a surge in transaction counts for BASE. On Aug. 15, BASE outshined Arbitrum and Optimism in terms of daily transaction count. Moreover, daily new unique addresses for BASE are higher than Optimism and Arbitrum.

Will Coinbase's BASE continue to outshine Arbitrum and Optimism?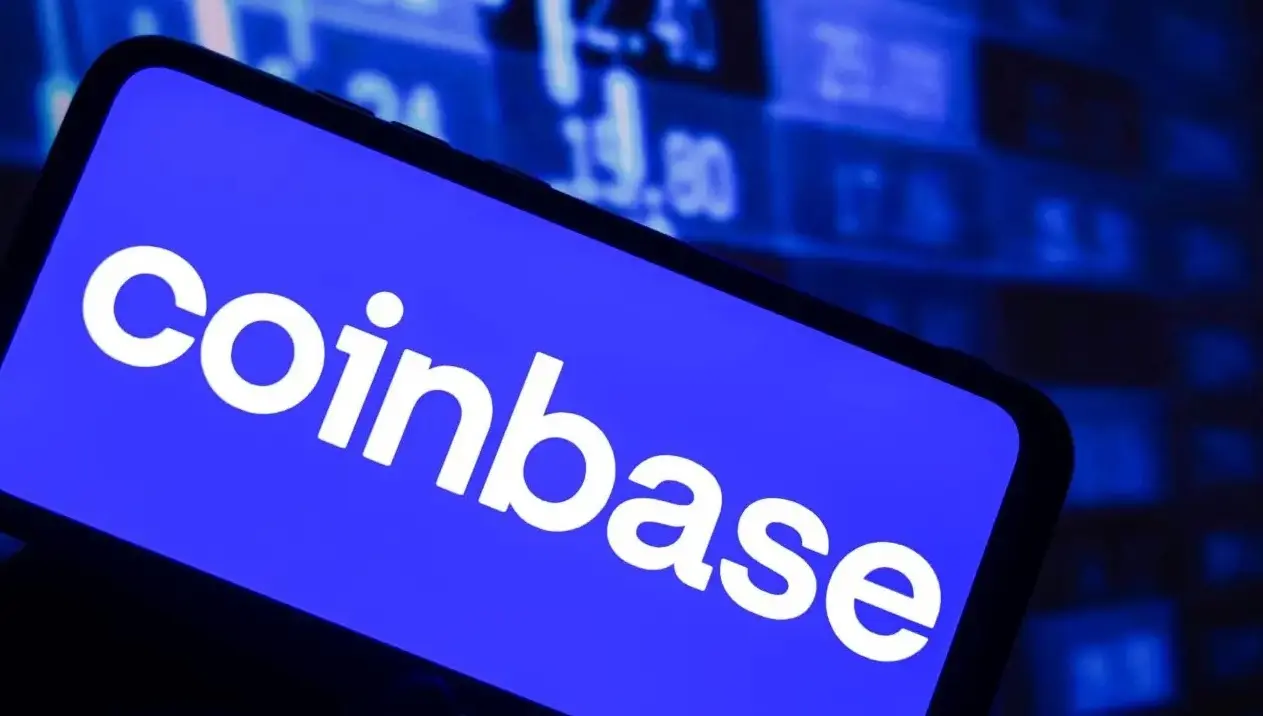 Despite the surge in activity, many analysts claim that Coinbase's BASE activity numbers will cool off within a few weeks. The daily transaction count has already fallen below Arbitrum and Optimism. At press time, BASE had 591k transactions, while Optimism had 599.27k and Arbitrum had 648.26k.

Source: Coinbase: Base Scammers Earn $2 Million Profit From 500 Scam Tokens
Furthermore, Arbitrum and Optimism continue to dominate in terms of value locked. At press time, Arbitrum had $4.08 billion locked up, while Optimism had $1.3 billion. Coinbase's BASE only has a $243.96 million value locked.

The Friend.tech platform has undoubtedly become popular within the crypto community. However, whether or not the project will be able to sustain progress is still uncertain.