The crypto market has not been in its best shape of late. Most large-cap coins, including the likes of Bitcoin, Ethereum, Solana, and Cardano have been consolidating for quite some time now.
Amidst the not-so-favorable broader environment, mid-cap alts have thankfully stepped up. Tokens like AAVE, YFI, QNT, and NEXO have all pulled up their socks and have registered noteworthy gains over the past 24-hours.
BAT, another token belonging to the top 100 list, has been faring reasonably well for the past 4 days. In the period between 30 December to 2 January, this token registered back-to-back green candles, thereby noting a 21% incline on its price charts.
BAT: Clean-Bowled?
Even though the aforementioned uptick seems to be quite appealing, there are a few concerns lingering at the moment.
As per Santiment's screener, BAT witnessed a notable exchange inflow anomaly during the early hours on Monday. When compared to other coins on the list, this token's inflow volume was the most – It reflected a value of $342.4 million at the time of writing.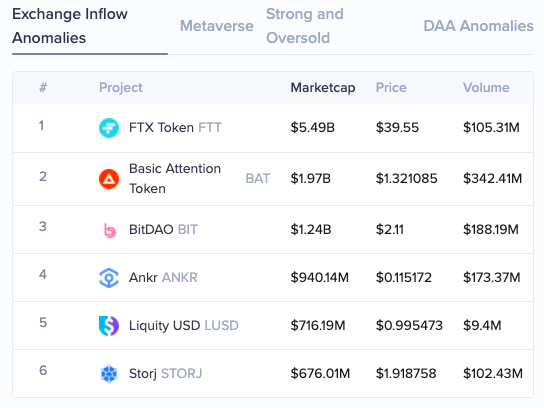 Exchange inflows usually increase when market participants sell their holdings. Whenever this has happened in the past, BAT's price has succumbed to downtrends.
The same, seemed to materialize at press time. The green-candle trend seemed to have ceased post the 5% dip noted today. If similar lower lows are formed going forward, then BAT would find it difficult to recover.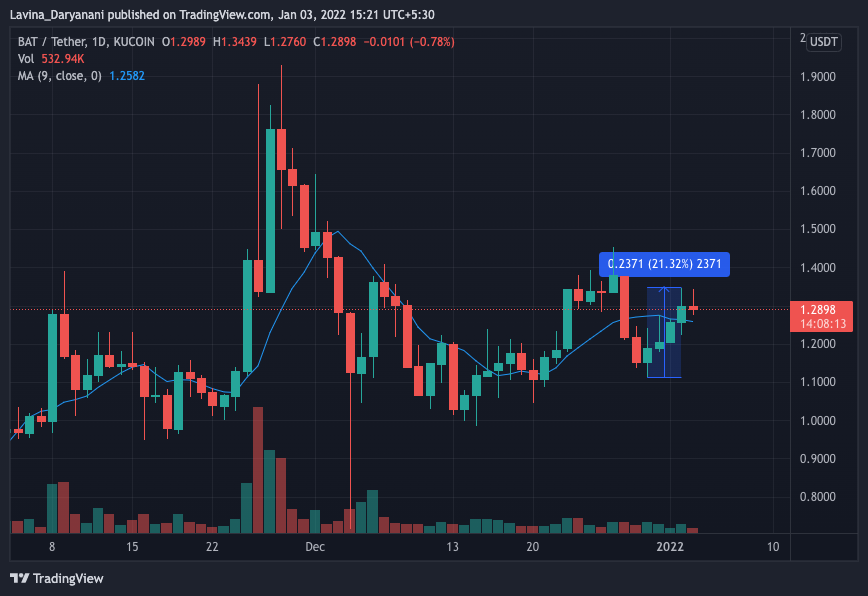 Further, the average balance has also been diminishing lately. When compared to the end of November's $6.1k value, the reading of this metric reflected a mere number of $4.5k at press time.
The state of this metric, when viewed in conjunction with the exchange inflow anomaly underlines the deficit momentum in the BAT market.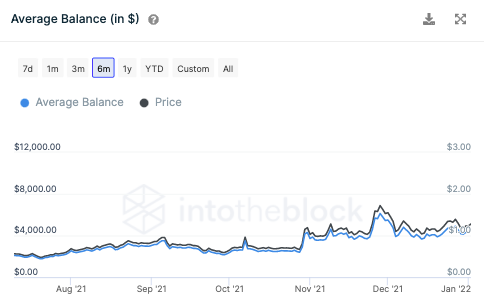 Ergo, only when buyers step in and do some heavy lifting, BAT's price would be able to recover with ease and continue making strides on its price chart.