The Bored Ape Yacht Club (BAYC) community didn't have a pleasant start to the week, as some of the users have fallen prey to a hack.
Some of the users seem to have lost their NFTs through a fake mint link that was sent out to the followers.
BAYC Discord and Instagram compromised
The Discord and Instagram accounts of BAYC were hacked on Monday, and the hackers deployed a fake mint link to the followers to gain access to their wallets.
"There is no mint going on today. It looks like BAYC Instagram was hacked. Do not mint anything, click links, or link your wallet to anything,"

Bored Ape YAcht Club Tweet
The hackers lured the users with the fraudulent mint link claiming that they could mint land in its OthersideMeta, which is all set to launch this week.
The users who clicked on the mint link have fallen prey to the attack. The wallets of these users have also been compromised as the hackers gained access to their wallets and transferred assets, including NFTs, to different wallets.
Crypto sleuth Zachxbt drew out a map of the hacker's address and tweeted about the hack.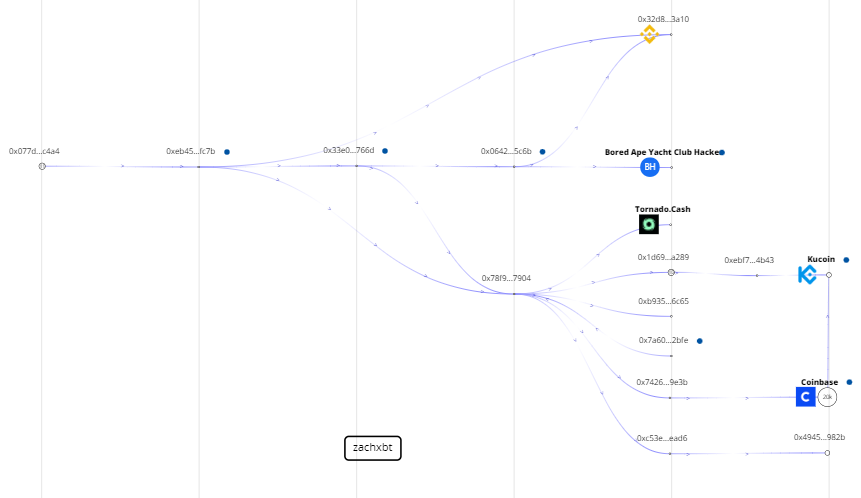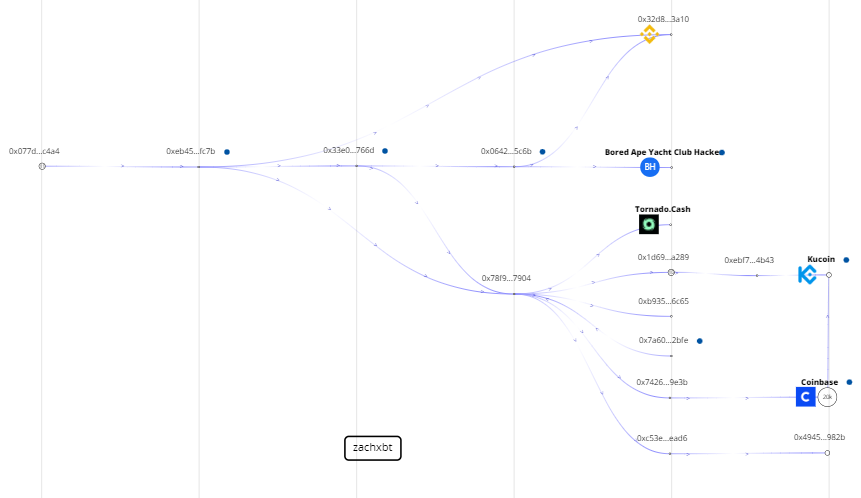 An estimated 24 Bored Apes and 30 Mutant Apes have been reportedly stolen at the time of writing. The value of the stolen NFTs totals around $13.7 million as per their floor price.
But as per the reports by Zachxbt,4 BAYC, 7 MAYC, 3 BAKC, 1 CloneX, and other NFTs (91 NFTs) have been stolen. The numbers are still not precise, but it's definitely more than what has been dugout.
BAYC cofounder has spoken on the issue and said that the team would contact the affected users. He also added that a full post-mortem report would be soon released on the attack. He stressed that 2FA was enabled on the Instagram account and that the security practices were tight. It's apparently unclear how the Instagram and Discord servers were compromised. The hack has been costly for the users who lost their valuable NFTs with one click.