The new trend in the evolving crypto space is credit cards. Are you wondering what crypto cards can earn you rewards? The following is a list of the best crypto cards you should try.
BlockFi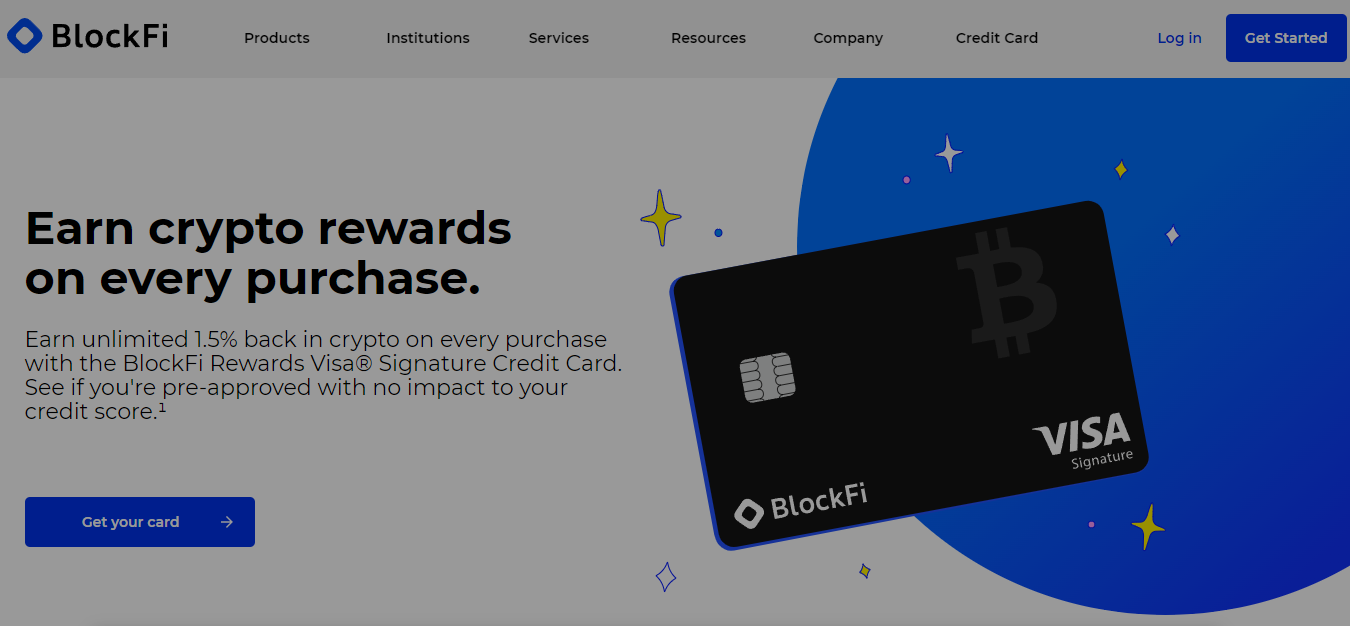 If you ever have Bitcoin rewards, this is the crypto card you can use. It has no annual fee, and you can make the funding through a bank account. With this credit card, the bitcoin holdings can help you accumulate interest.
The rewards in BlockFi include a 1.5% back on your purchase, an amount that is in Bitcoin. You also get a sign-up bonus, and 2% rewards whenever you shop for over $50,000 annually. With referrals, you earn $30 rewards.
Nonetheless, you will incur no transaction fees nor foreign transaction fees here, and there is no credit limit. The reward structure here is also not complicated. You can easily track it and receive your rewards.
However, when you decide to go for BlockFi, keep in mind that it strictly uses bitcoin, and some of the rewards also have a waiting period.
Gemini Credit Card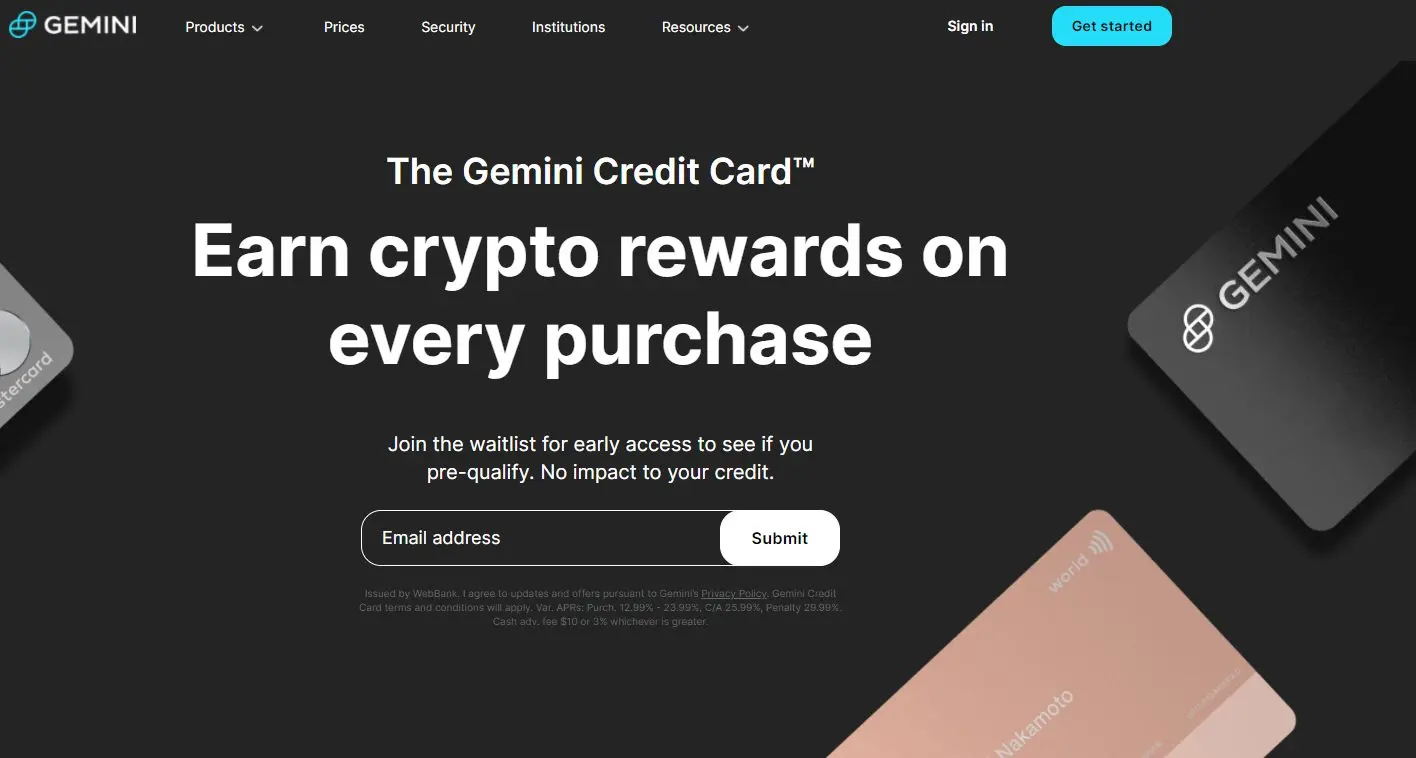 Gemini is among the largest cryptocurrency exchanges in the US. It charges no annual fee. For the transaction, the fee ranges from 0.5%-4%. The amount differs depending on your card.
You can redeem the reward structure in the following ways; 3% on dining, 2% on groceries, and 1% back on any other purchase you make. Other than Bitcoin, you can get your rewards from other crypto assets which Gemini supports. The cryptocurrencies are over 30.
 Furthermore, you can also get the rewards in real-time, meaning you instantly benefit when prices appreciate. The Gemini credit card is metallic with a black, gold, or silver finish. Besides, since it is created with Mastercard, you can use it anywhere a merchant accepts a Mastercard.
Nonetheless, to help you manage the Gemini Account, there is an app. Take advantage of it to get full-time customer support or freeze and unfreeze your account when the need arises.
Crytpo.com Card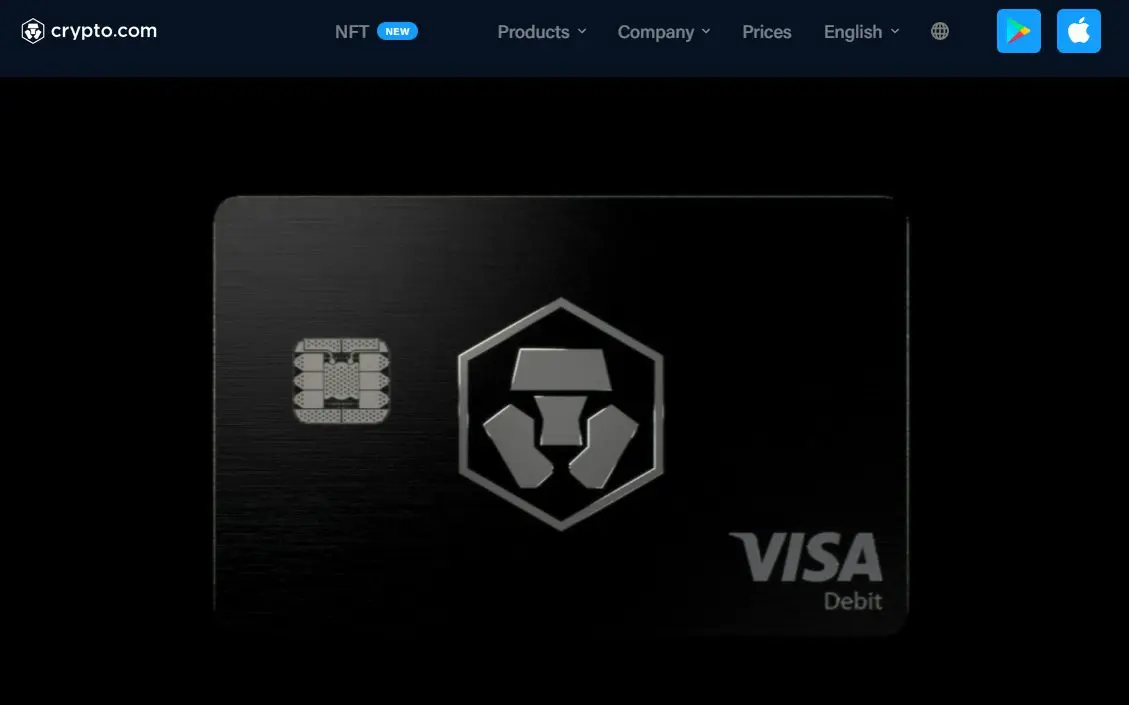 This is one of the first crypto cards that give you numerous rewards. The good thing with this card is that it has no annual fee, you can fund it through the crypto wallet. To use it, you need to have a minimum of $0-$400,000.
Moreover, some of the rewards awaiting you from Crypto.com Visa include;
Getting 100% back of your daily subscriptions
Access to an exclusive airport lounge.
10% back on Airbnb.
Also, this Crypto.com card offers flexibility and compatibility. Besides, the card is made of metal and you can obtain it in 7 different colors.
Another amazing thing with this credit card is that you can always use it wherever a Visa card is accepted.
Coinbase Visa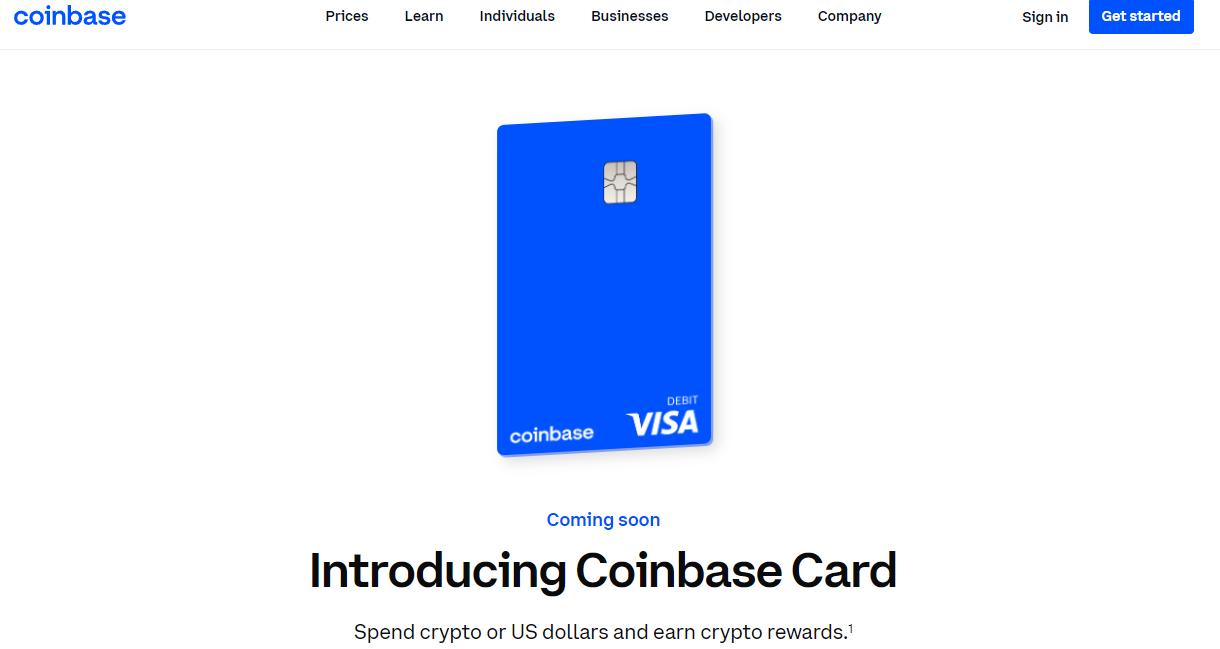 If you ever want a crypto credit card with an intense level of security, Coinbase is a good pick. Remember, with this crypto exchange, you will pay no annual fee. Also, the funding is through the crypto wallet.
Just like any other visa card, if you want to pay to your Coinbase account, you can do so by using a PIN. On the other hand, if you want to withdraw from the ATM, follow the same procedure as you would any other card.
Exercise Care When Choosing a Crypto Credit Card
There are numerous crypto credit cards to choose from. Be very careful, go through the terms and conditions of each so you can have the best card for rewards.