Unlike most top alts that underwent massive retracements recently, Binance Coin was among the few that kept its neck above water. While the likes of Bitcoin and Cardano tanked by 47% between 5-12 May. BNB's losses were limited to 35%. Post last week's recovery, BNB was the only top 10 alt that flashed a positive ROI.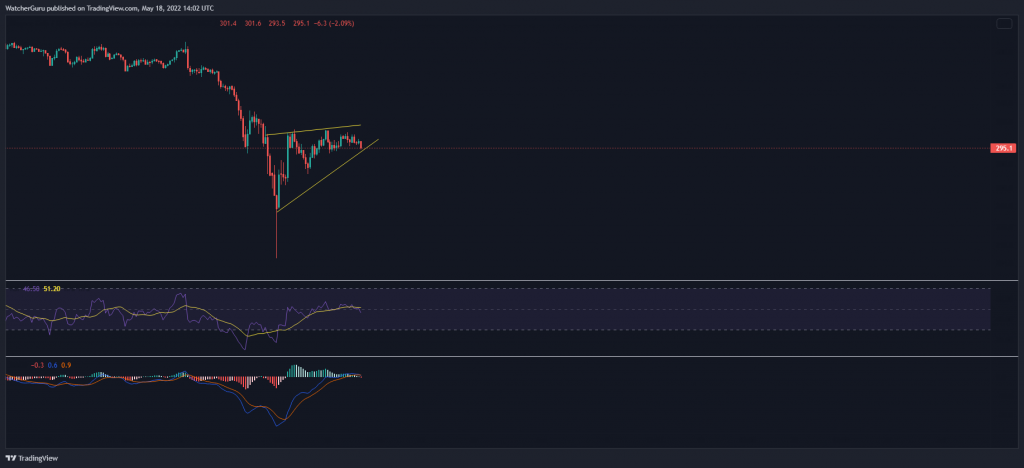 However, that did not mean Binance Coin was immune to further losses. Its 4-hour chart was strikingly similar to most of the market altcoins at the moment. A streak of higher lows and higher highs had created a rising wedge pattern – a setup that is regarded as a bearish development as the likelihood of weaker price action increases below the bottom trendline.
Furthermore, technical indicators RSI had halted just around the 50-mark, indicating that sellers were preventing further price growth. The MACD also even flashed a 'sell signal' at press time.
BNB flashes weak macro signals

Meanwhile, there was little to suggest that bulls would overcome the short-term bearish outlook. Exchange volumes have been easing over the past three days and there didn't appear to be enough buy pressure to sustain a break to the upside.

At times, spikes in hourly active addresses can precede price increases but the same was largely uninspiring for BNB. The hourly active addresses had slipped to weekly lows, indicating that fewer users were transacting on the BNB network.
4-hour chart
Now, at press time, BNB was attempting to find support at its 20-SMA (red) around $295. Should a 4-hour candle slip below this level, BNB could succumb to its bearish pattern and move lower on the chart.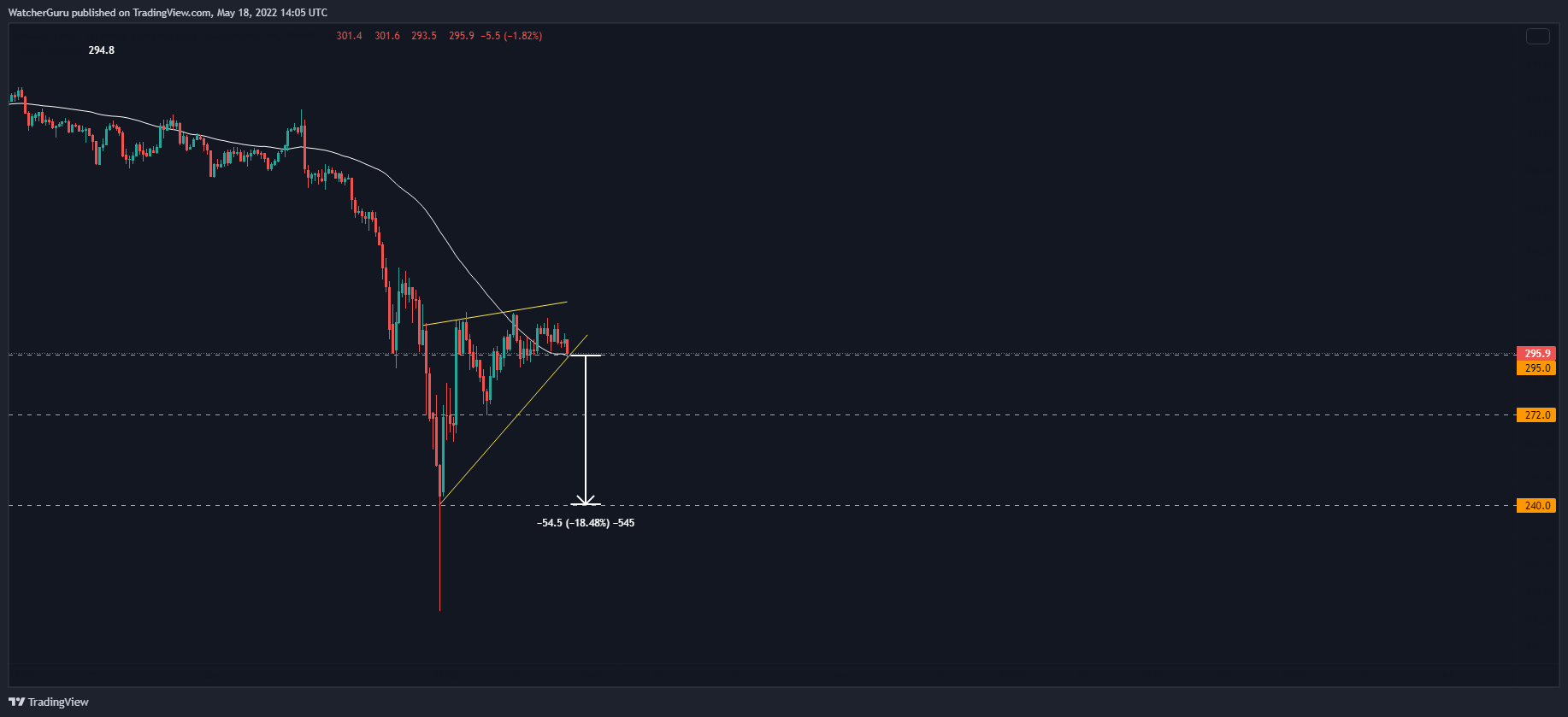 If a defensive option at $272 is also penetrated, losses would likely extend to $243, marking a full 17% decline from BNB's press time level.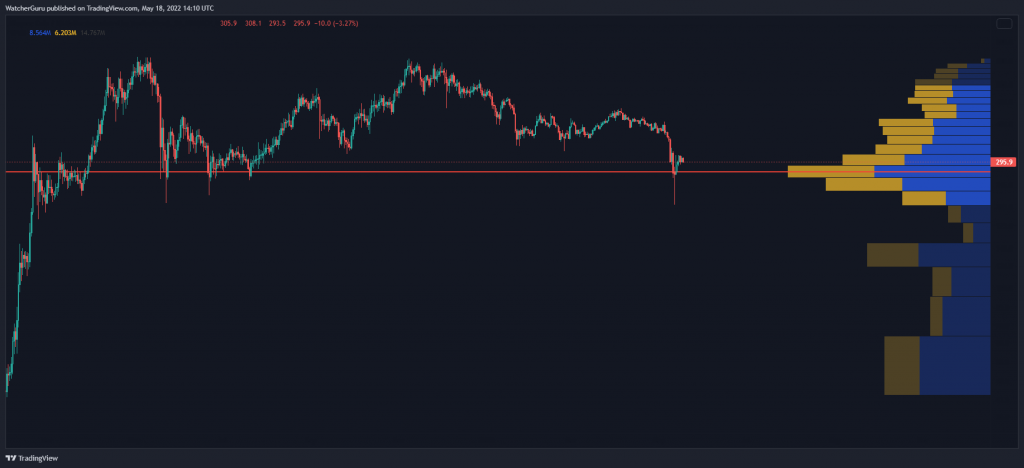 However, BNB's safety net around the same level would kick in if the price closes below $272. The zone was a significant point of interest among traders as per the Visible Range Profile, and talks of a rally might resurface once again if the aforementioned level is met going forward.