Binance has risen to prominence over the years. Since its inception in 2017, the exchange has embarked on a successful journey with millions of customers around the globe. The exchange has developed a sturdy platform with over 600 coins to trade on the platform.
The exchange has partnered up with several firms to mark its presence in every possible industry. Crypto has emerged as one of the fastest and cheapest payment methods. However, the utility of crypto for different payments has always been questionable globally.
In a recent collaboration, Binance partnered up with Crypto Air Tickets. The new partnership will allow users to buy flight tickets using Binance Pay.
Cheaper flight tickets via Binance and Crypto Air Tickets
The new partnership will allow users to reserve and pay for flight tickets using the crypto in their wallets. The collaboration will allow users to book flights through their marketplace. This eliminates the necessity for any other apps for booking flights.
With the Crypto Air Tickets partnership, users get access to over 1,000 airlines and over 9,000 destinations. Users can easily log in to their app and access the "Crypto Air Tickets" under the "Mini Apps" section on the marketplace.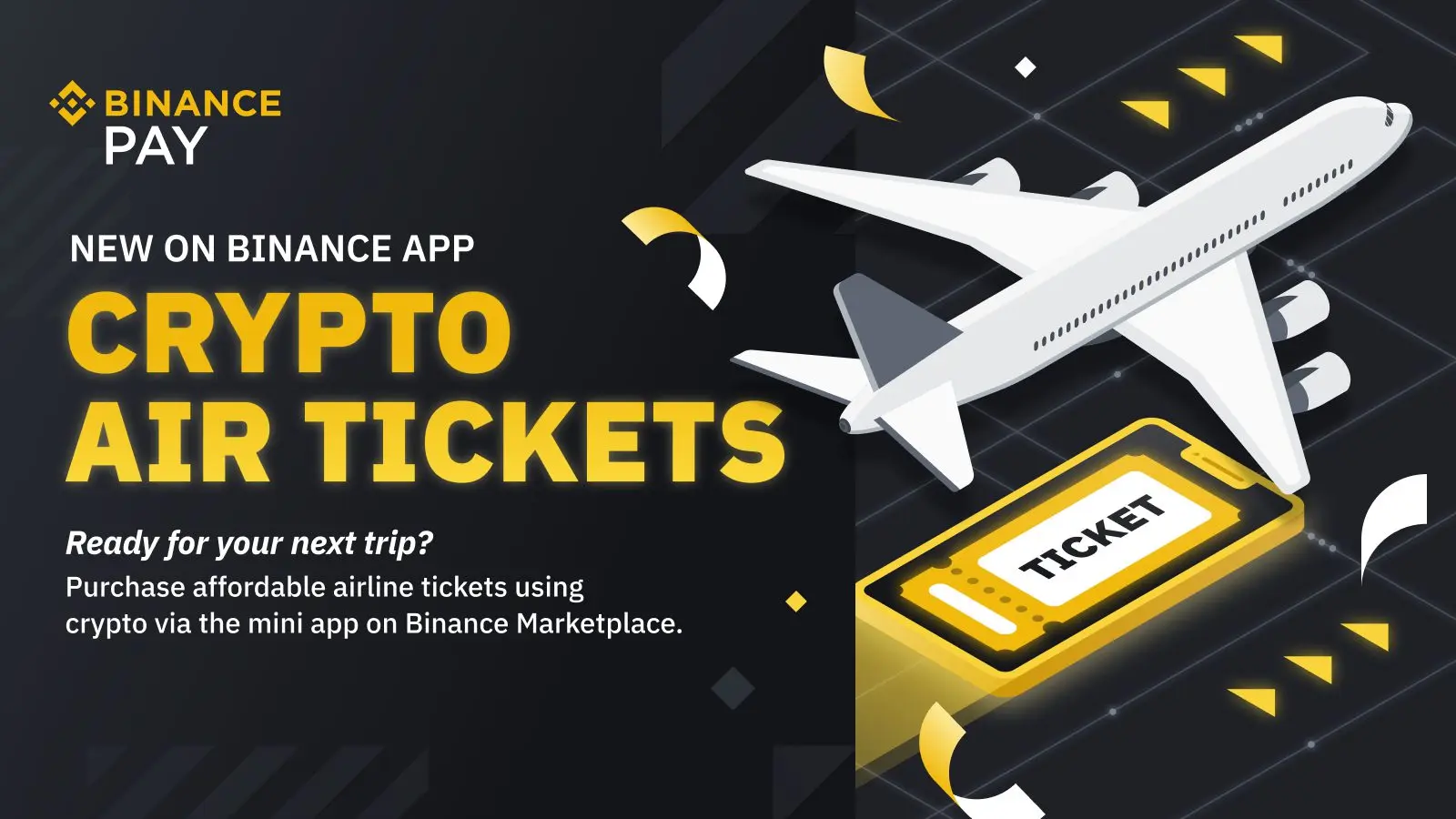 Binance users don't need to convert their crypto to fiat to buy flight tickets. With just a few clicks away, users can book their flight tickets to their favorite destinations using the crypto in their Binance wallets.
In a recent interview, CZ also stated that the exchange may spend over $1 billion on acquisitions and investments.