Similar to the rest of the crypto-verse, Changpeng Zhao, the CEO of Binance agreed that the exchange had a tough year. The mass withdrawal streak that ticked off earlier this month caused chaos in the market. Despite assuring the community about the exchange's reserves and stability, CZ yet again received a similar inquiry.
During a recent AMA session, CZ was asked "If Binance users withdraw their funds at the same time, will it collapse/bankrupt?" The CEO of the world's largest crypto exchange said, "Short answer is no." Elaborating on how the exchange would be completely fine, CZ said,
"We have more than 100 percent reserves on every coin that we hold on behalf of our users. So feel free to withdraw at any time."
As mentioned earlier, Binance recorded an increase in withdrawals from December 12 all the way to December 14. During this period, a total of $6 billion was wiped out of the exchange. Speculated concerns with respect to the exchange's reserves were reportedly the primary reason. However, similar to CZ, Binance's spokesperson affirmed that user assets are backed by 1:1.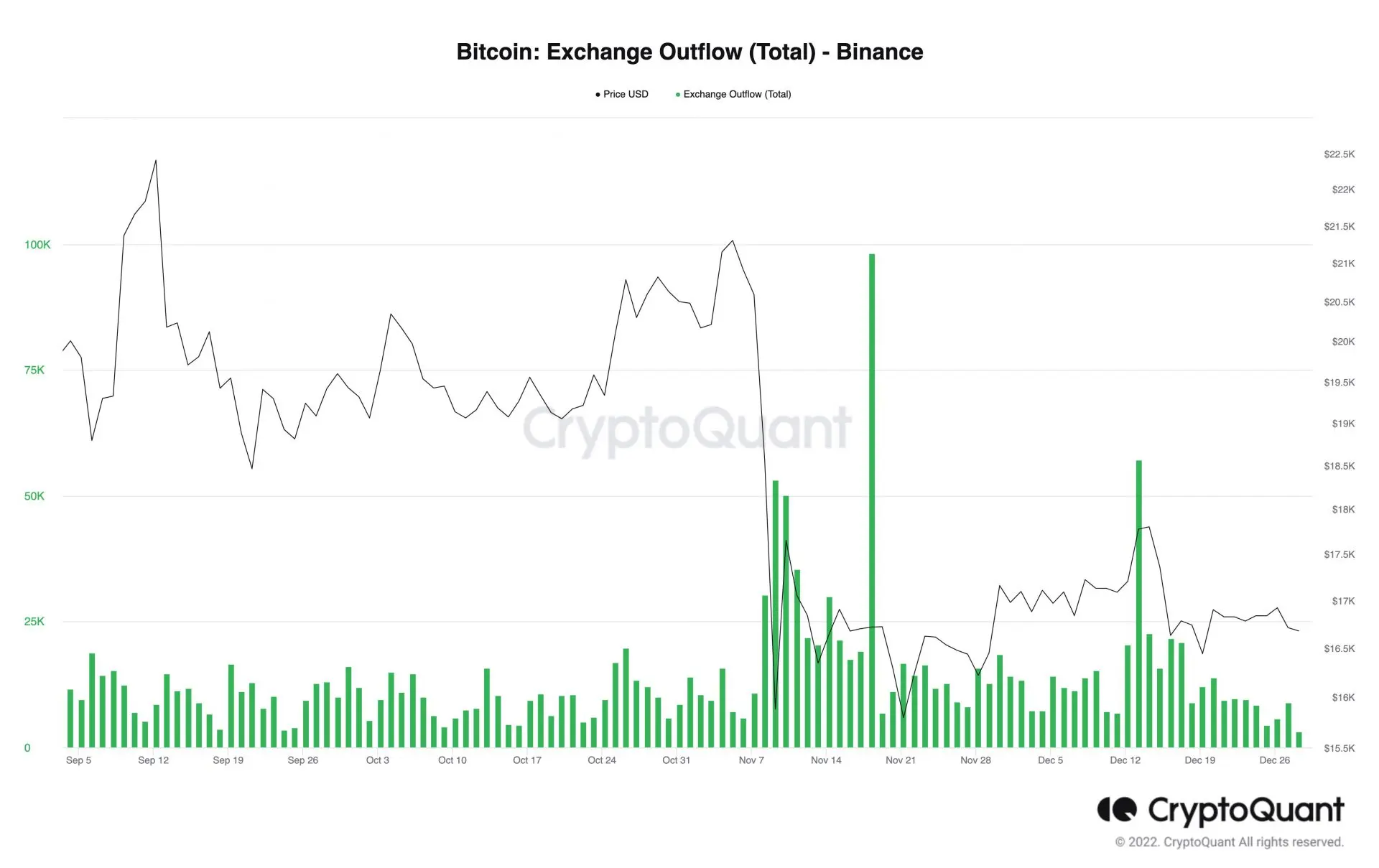 Additionally, as seen in the above chart, November and December 2022 witnessed increased outflows of Bitcoin. However, if in case there is a possibility of Binance shutting down, funds on the Trust Wallet will remain safe, CZ assured.
'Never touch user funds' – CZ tells his counterparts
Uncertainty in the market was brought on by the FTX crash and its ripple effect. The cryptocurrency industry was curious to see how Binance would handle this circumstance. CZ emphasized how crucial it was to stay out of such kind of a situation, to begin with.
Nevertheless, CZ noted how important it is to be "transparent, open, and communicate" while handling billions in user funds. He further added,
"More importantly the trick is not to go anywhere near that. There are a few principles in business to never violate," this includes, "never touch user funds. Keep them secure, keep them separate and run a healthy and sustainable business. Don't take shortcuts."
Speaking further about the coming year, CZ noted that 2022 was a difficult year. Therefore, he wishes to see positive events occur throughout 2023. This entails more builders and developers creating user-friendly programs for regular people.