Yesterday, Bitcoin broke above the $20k mark for the first time since 18 September. At one point, it was trading at the brink of $20.4k on Tuesday. However, it couldn't sustain its bullish rally for long. Two long red candles on the hourly flipped the narrative entirely for Bitcoin. During the early hours of the Asian trading hours on Wednesday, the largest crypto paid a brief visit to $18.4k.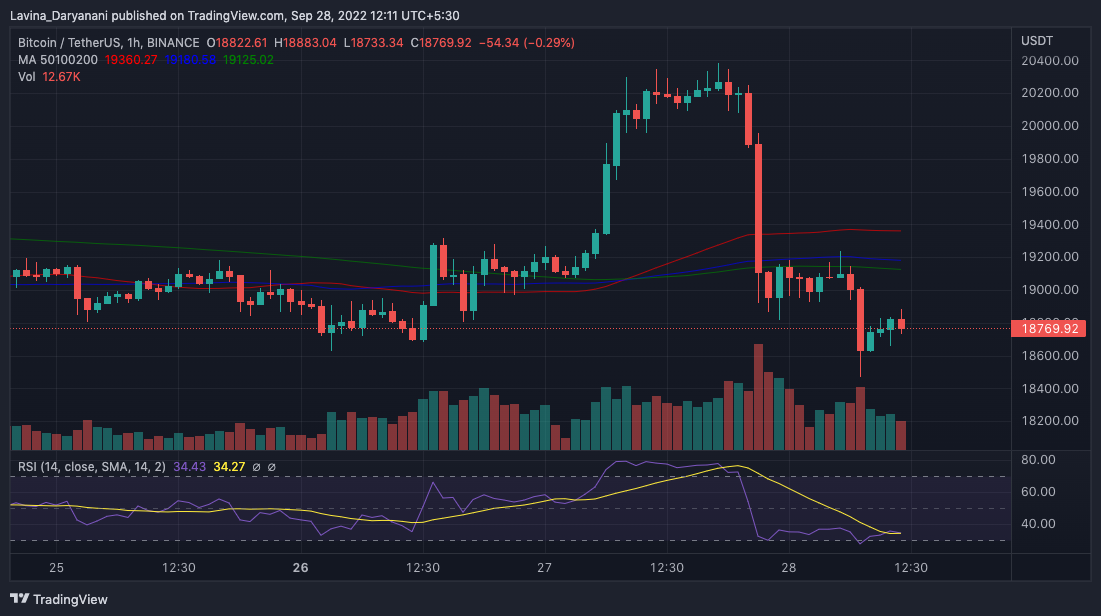 Deciphering what led to Bitcoin's tumble
On exchanges, Bitcoin profit-taking orders have been getting filled of late. A recent tweet from Santiment revealed that over the past day, the number of transactions executed by addresses in profit was 3.5 times more than that executed by addresses in loss. In fact, the psychological $20k level was viewed as an attractive zone to let go of HODLings by investors. Elaborating on the same, the analytic platform's tweet noted,
"Many traders were apparently awaiting the $20k threshold to begin selling their bags. As Bitcoin crossed back above this psychological level, mass profit taking ensued."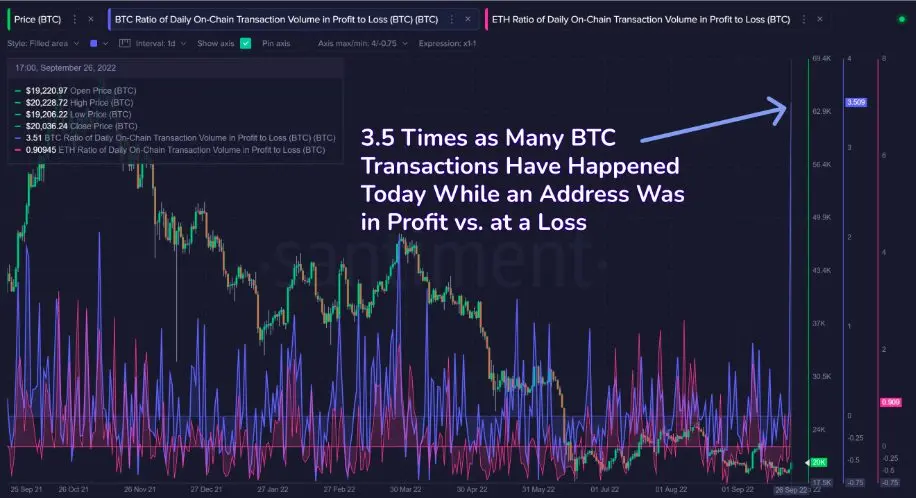 The mounting pressure was further reflected by the rising volume numbers. Until recently, the said metric's reading remained malnourished. Yesterday, however, it ended up spiking and claimed a new quarterly high. The uptick essentially materialized when the prices started dropping, likely indicating that the masses were selling.
"During the big leg down on Tuesday, $BTC peaked at its highest level of trading since June 14th."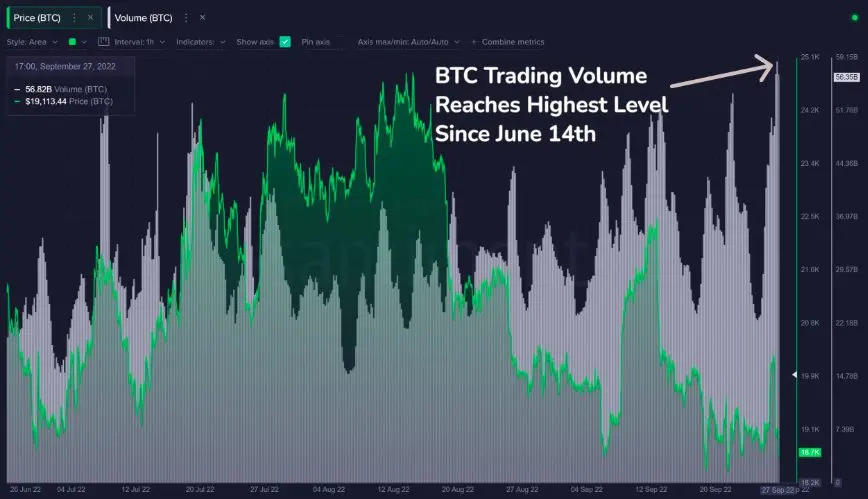 Furthermore, it is worth noting that in the price bracket between $18.91k and $20.07k, roughly 2.4 million addresses purchased a total of 1.478 million BTC. So, if all the prices bounce back from the current level, Bitcoin will be put to test on the same slippery slope again by the sellers as and when they break even.
Additionally, a recent analysis from CryptoQuant brought to light that Bitcoin's velocity has been on the fall. This metric, as such, divides the total amount of coins moved in a year by the total supply to gauge how fast coins are being distributed in the market. Elaborating on the connotation of the metric's current state, the analysis noted,
"… It seems that even a small price shock may cause dumping."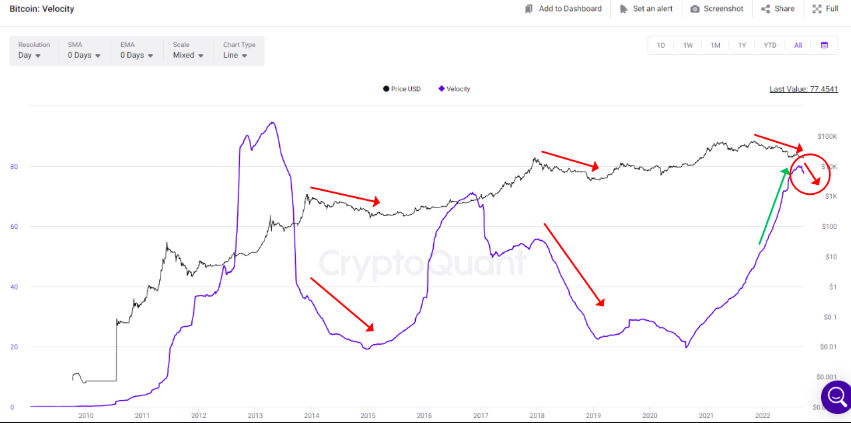 Well, at this stage it does look like Bitcoin is stuck in a rut, and for it to break free, buyers will have to step in and do some of the heavy lifting.