Bitcoin [BTC] moved back above $23,000 for the first time in five months. Following its recent rally, BTC surged from a low of $20,545 all the way to a high of $23,280 over the weekend.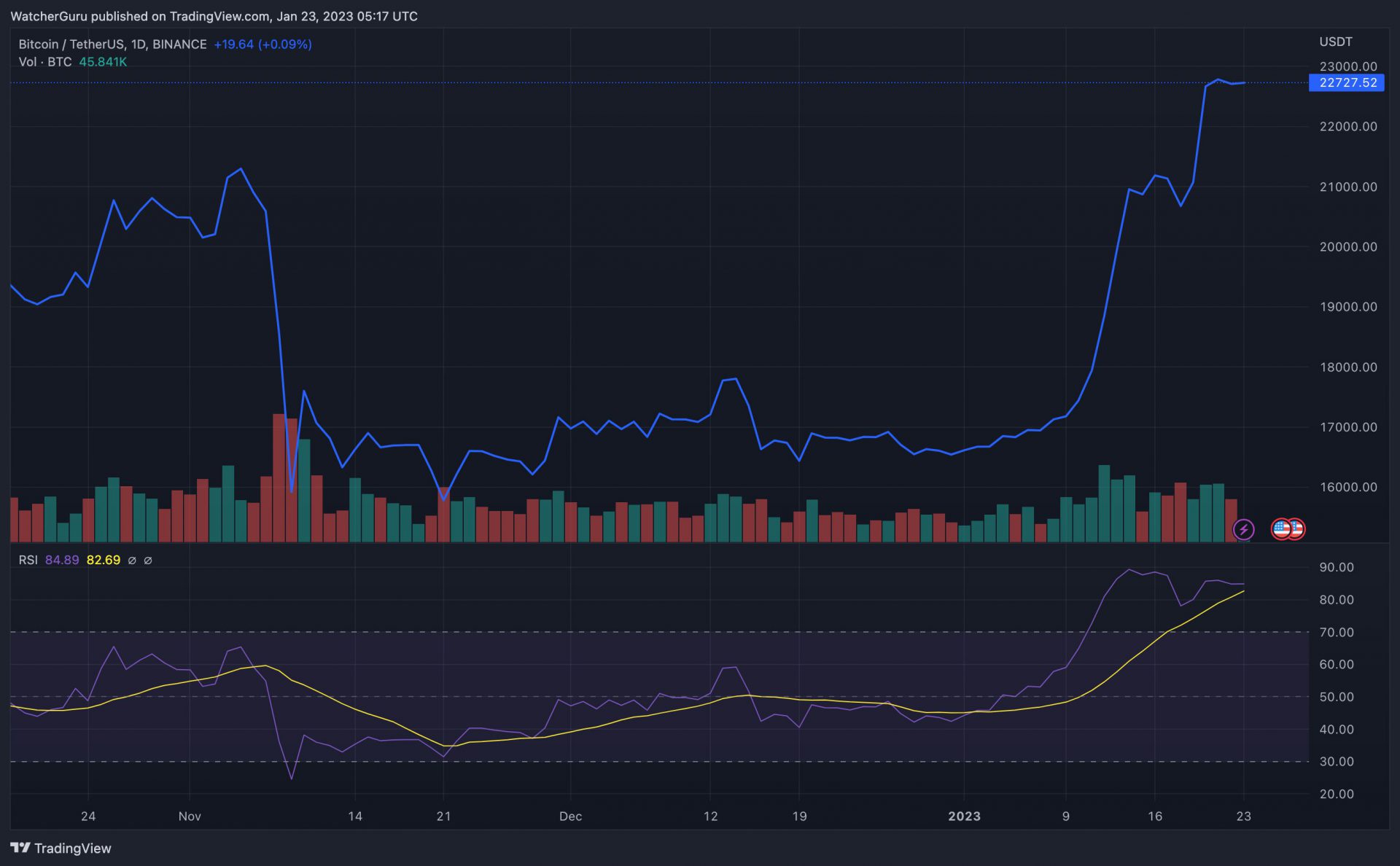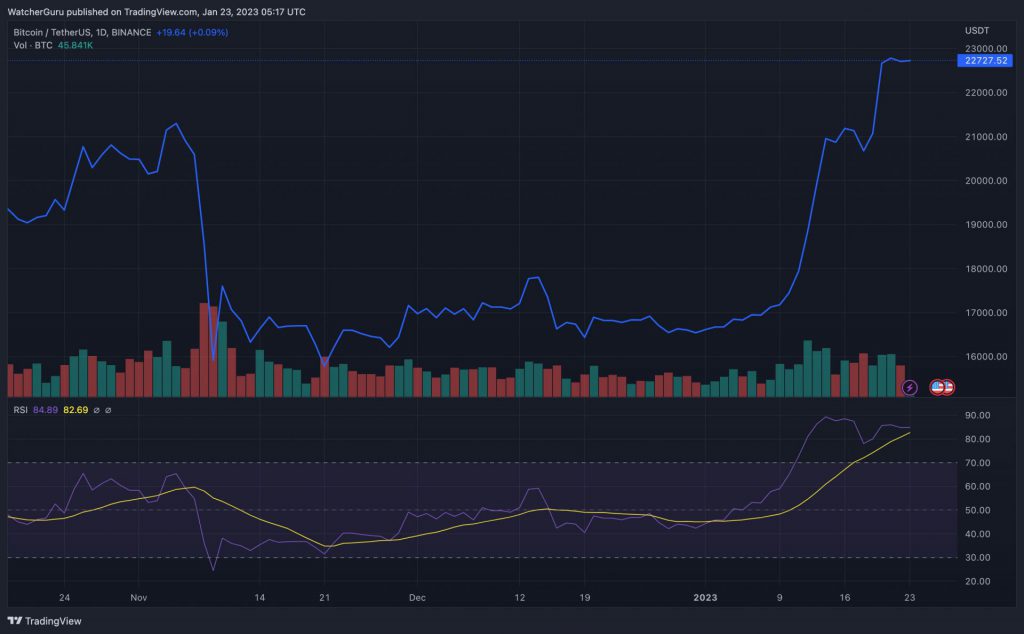 As seen in Bitcoin's daily chart, the cryptocurrency has accumulated nearly 40% gains in 2023 alone. The Relative Strength Index [RSI] further pointed out that traders were going all in. The RSI marker was above the 80 median at the overbought zone.
Bitcoin's journey to $23,000 was short-lived. The king coin soon experienced correction which pushed the asset back to $22,738 at press time. This also came with a 27.55% drop in the asset's 24-hour trading volume. Nevertheless, Bitcoin's supply in profit reached a 9-month high.
According to on-chain analytics firm, Glassnode, Bitcoin's supply in profit was at 12,919,012.540 BTC.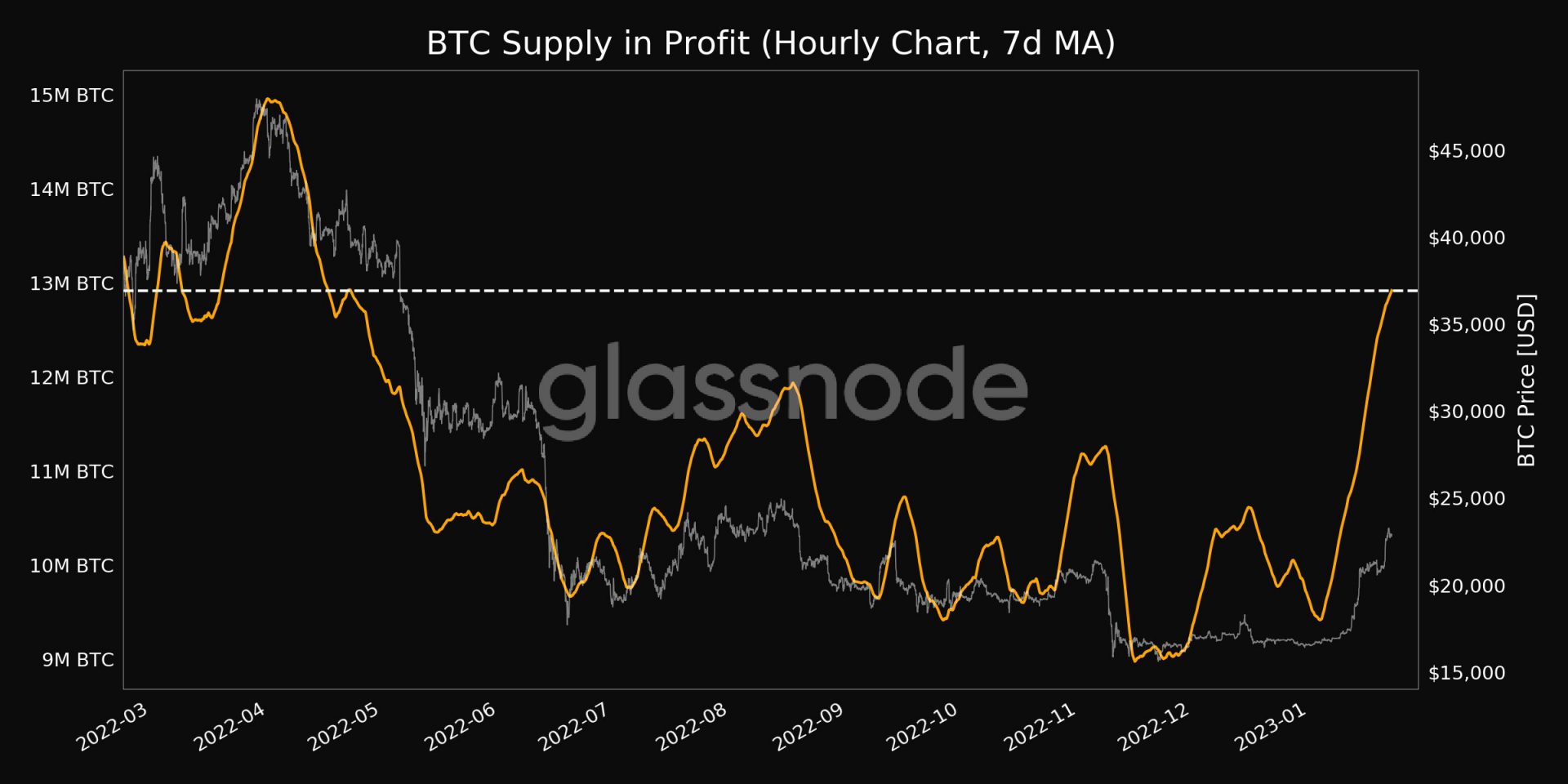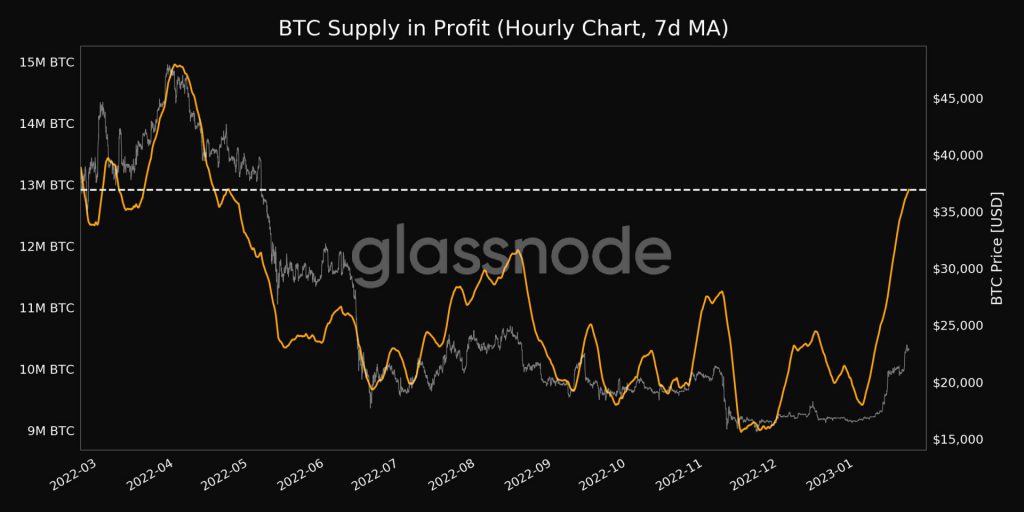 IntoTheBlock further noted how 62% of BTC's holders were making profits as opposed to the remaining 36%.
Are the bulls finally in Bitcoin's den?
The cryptocurrency community is witnessing a major divide. Several analysts and traders have been suggesting that the Bitcoin bull run has officially begun. However, a few others were suggesting that this was a mere bull trap.
A few others pointed out how this bull trap would push BTC down to a low of $12,000. Amidst this, certain analysts remained optimistic about Bitcoin's ongoing rally. The bears have been taking over the market for quite some time now. PlanB suggested that now was the time for the bulls to shine.
However, uncertainty and disbelief continue to loom over the cryptocurrency community. Nevertheless, BTC bulls continue to exert that, "When price has moved 50% off the lows it's not a bull trap anymore, it's a move that you have missed."
Additionally, Coinbase's Brian Armstrong strongly believed that the U.S. national debt issue could boost Bitcoin's current rally.