Volatility was written all over the cryptocurrency market. Bitcoin [BTC] went on to hit a high of $26,514 earlier this week, which brought respite to many after the harsh bearish market. However, the king coin was enduring a slight correction at the moment. At press time, the world's largest cryptocurrency was trading for $24,851 with a 0.03% daily rise. BTC plummeted to this level from a high of $25,240.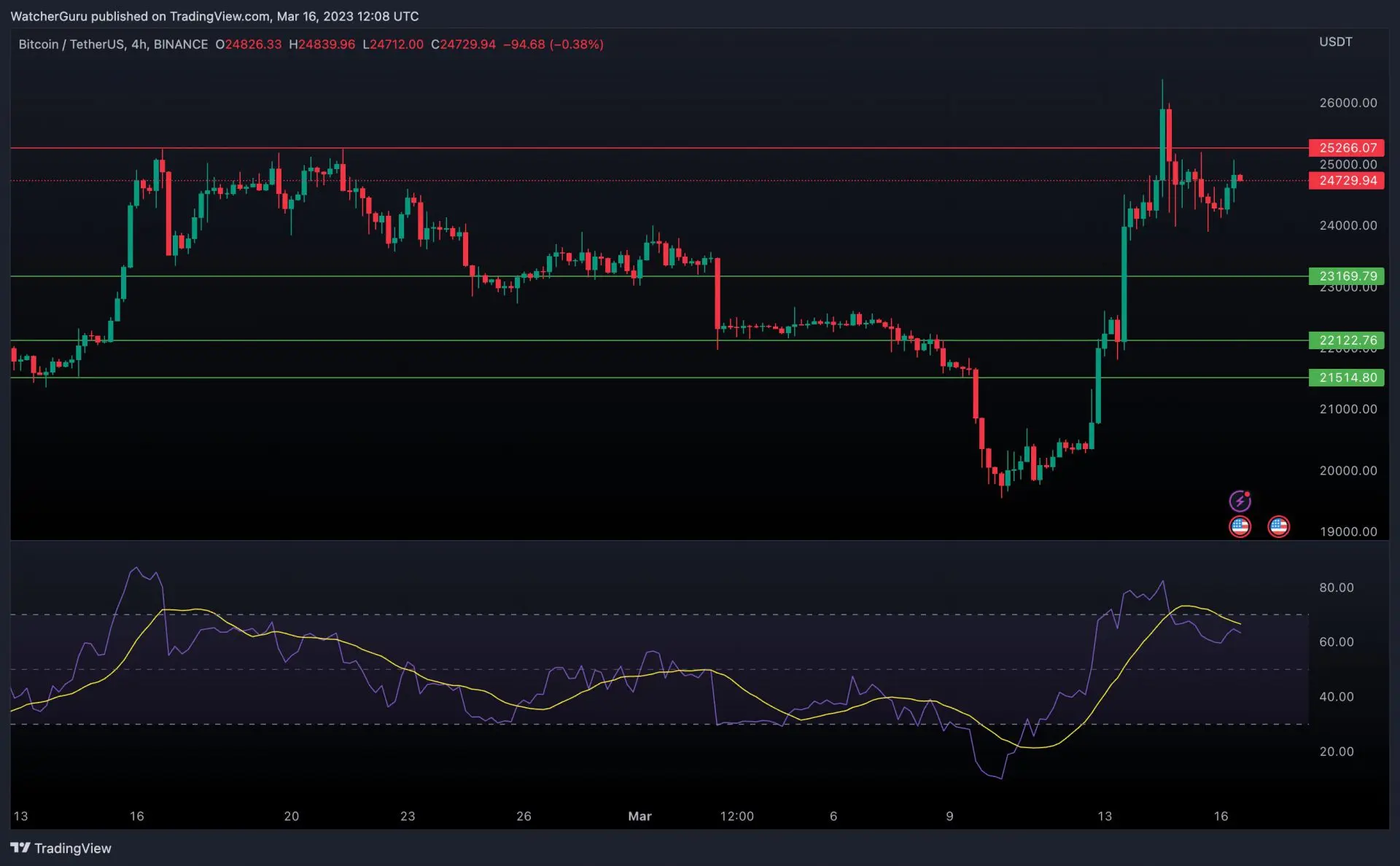 Bitcoin's chart shows that the asset has been on an upward trajectory following its recent plunge below $20,000. However, $25,266 has been acting as a strong line of resistance. If the asset plummets any further, it could land at its immediate support level of $23,169. This is highly unlikely as buyers seemed to be invested in the king coin.
The Relative Strength Index [RSI] indicator revealed that Bitcoin was exiting the overbought zone. Nonetheless, buyers were still purchasing the asset.
In addition to this, the total number of addresses in the BTC network has been on an uptrend over the last two months. Santiment noted that an astounding 1.7 million addresses were created in the last two months alone. This signifies a 3.95% growth.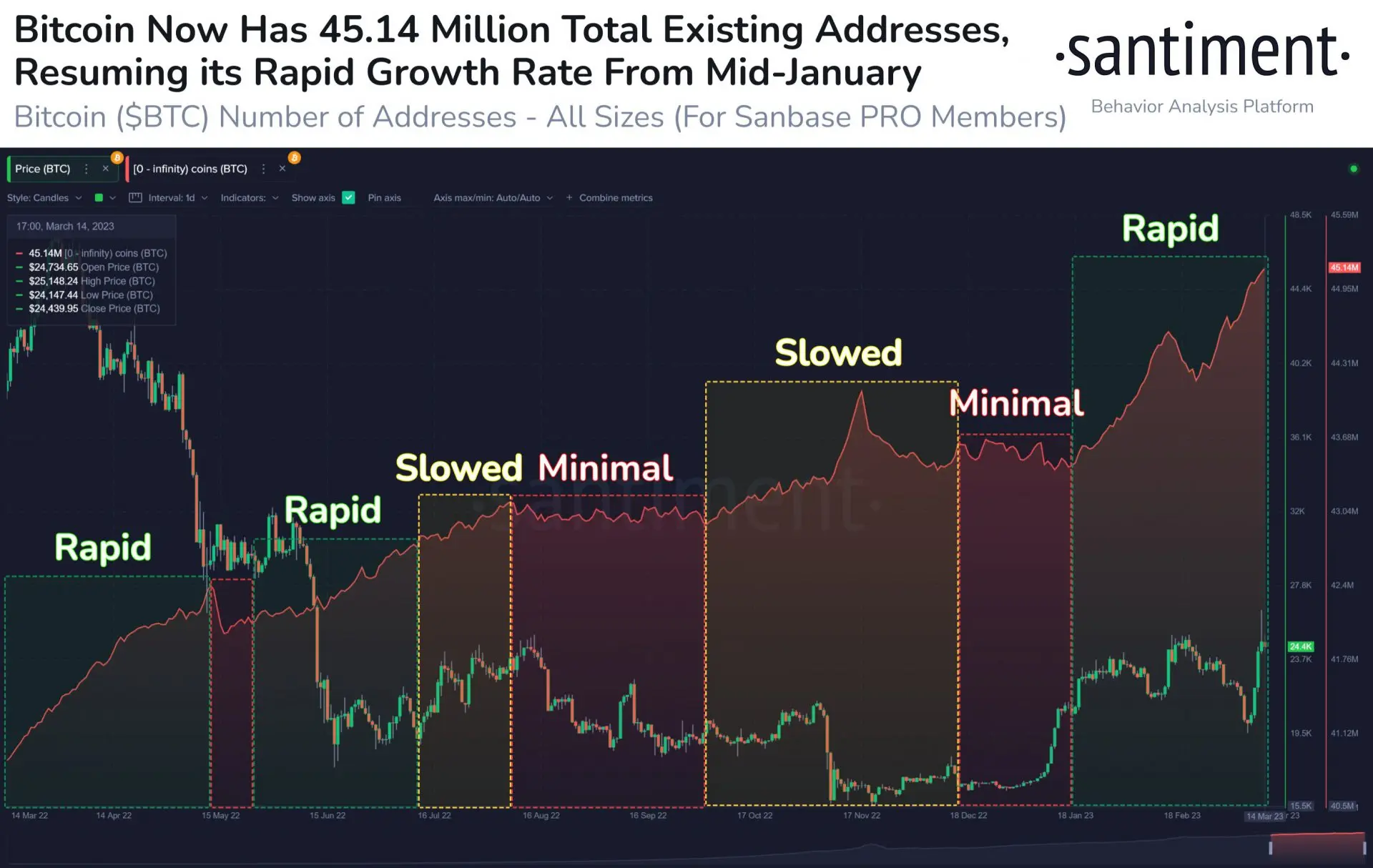 At Bitcoin's current price, 70% of the asset's holders were pocketing profits. Only 26% weren't making money.
Here's why buying Bitcoin is essential right now
Robert Kiyosaki, the author of the book "Rich Dad Poor Dad" has been actively commenting about the collapse of the U.S. banking system. Amidst this, he was urging investors to buy Bitcoin along with gold and silver. He tweeted,
"SILICON Valley Bank -SILVERGATE Bank-SIGNATURE Bank. They went WOKE and went BROKE. Crash and Crisis just starting. Pensions, IRAs, 401ks went WOKE going broke. Buy more G,S, BC. TAKE CARE."
While Bitcoin's fate remains uncertain, several have been suggesting that this is the right time to pocket king's coin.