The Bitcoin network's hashrate has gradually climbed up over the years. Around this time in September 2017, for instance, the said rate revolved around 7 million TH/s. In mid-April, it stood at the brink of 200 million TH/s but dropped right after when China issued a crackdown on mining.
Since then, the recovery has been slow and steady. However, as illustrated below, Bitcoin's hashrate has noted a sharp incline of late. At press time, YChart's data brought to light that the said metric's reading was hovering at an ATH of 281.8 million TH/s.


Impact on Bitcoin halving
Bitcoin halving is an event that takes place every four years. In its most basic essence, halving slashes down the reward for BTC mining by half. It's a known fact that Bitcoin's supply is capped at 21 million, and the reduction in the pace of Bitcoin issuance by halving is intended to pull up the price of the largest crypto asset.
Back when Bitcoin was created, miners used to earn 50 BTC per block. Post the first halving that took place in 2012, the rewards dropped to 25 BTC. Subsequently, the same was then reduced to 12.5 BTC and currently stands at 6.25 BTC.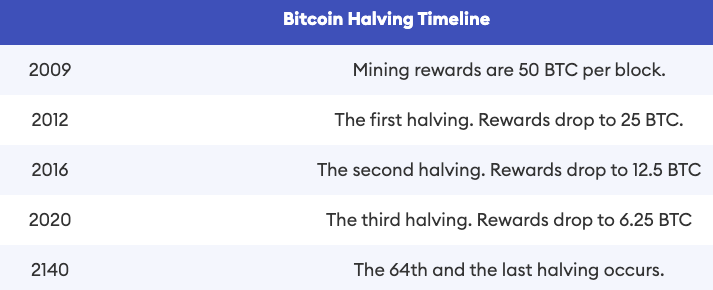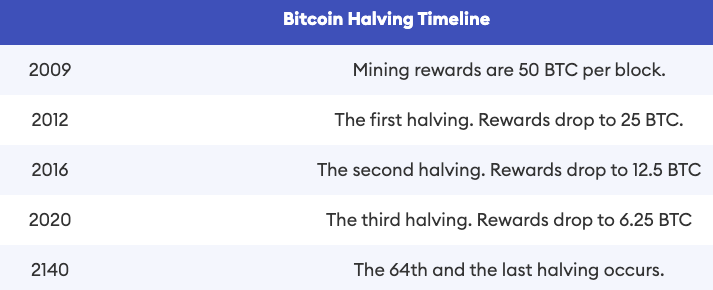 A rising hash rate usually indicates that the network is becoming more secure, for more computational power is being used by miners. The same also indirectly hints at the possible entrance of new miners into the BTC ecosystem.
With more miners on board, more blocks are expected to be mined. And now, owing to the afore-highlighted rise in the hashrate, speculations are being made that Bitcoin's fourth halving can happen by the end of next year itself as opposed to 2024. Using Nice Hash's countdown dashboard as the base, a Bitcoin News Youtuber tweeted,
"BITCOIN HALVING 2024 BECOMES BITCOIN HALVING 2023 AS MINING HASHRATE JUMPS SIGNIFICANTLY BITCOIN HALVING IS NOW EXPECTED IN DECEMBER 2023."
In fact, digital asset information service provider, The TIE, also echoed the same hypothesis via its recent tweet.
Addressing the ifs and buts
The said projections are merely estimates and are subject to change going forward. For the halving to happen by the end of next year, it will be critical for the rate will have to remain high consistently. However, that seems to be quite unlikely.
At press time, Nice Hash's reward-drop ETA date was already re-revised back to 4 March 2024 at 07:50 UTC.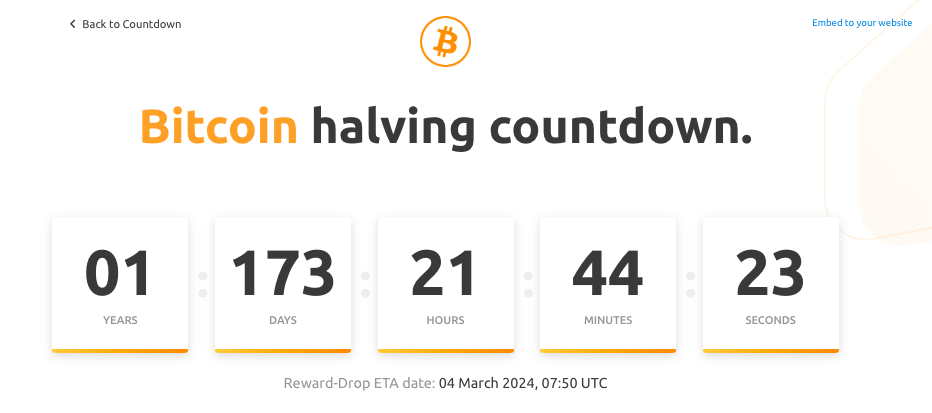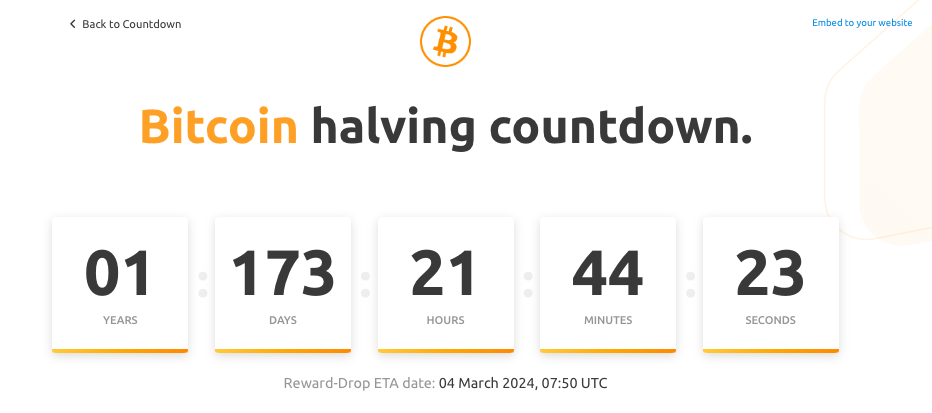 Coinciding with the same was Buy Bitcoin Worldwide's data. Per the same, the halving date ETA is projected for March 2024 only.


In all, the rising hashrate is, undoubtedly, a positive. However, as indicated above, nothing other than a rough ball-park estimate can be made w.r.t. the exact date of the next halving at this point.