On 3 October, Bitcoin's hashrate stood at 224.48 EH/s. It jumped to 266.9 EH/s yesterday, but then fell back to 244.3 EH/s. On Wednesday, however, it rebounded and went on to clinch a new all-time high.
Per CoinWarz's data, at block number 757,147 Bitcoin's hashrate reflected an ATH value of 302.56 EH/s. At press time, yet again, another minor pullback was noted as the metric's reading was down to 291.46 EH/s.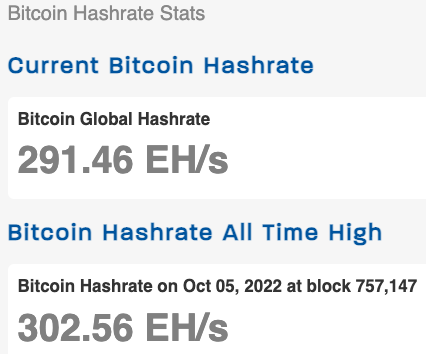 Impact on Bitcoin miners
On one hand, a rising hashrate indicates that the network is becoming more secure. But on the other, it puts pressure on miner profitability numbers.
The revenue earned per Exahash by Bitcoin miners has been in a persistent and long-term downtrend. As illustrated below, the BTC-denominated reward has been hovering around its all-time low of 4.06 BTC per EH per day. The same translates to $78k to $88k in revenue per EH per day in USD terms. The current low levels are at par with what was registered in October 2020.
Further elaborating on the slash down of revenue, Glassnode's latest weekly report noted,
"… a 66% increase in Difficulty and Hashrate since Oct-2020 corresponds to an approximate halving in revenue per hash."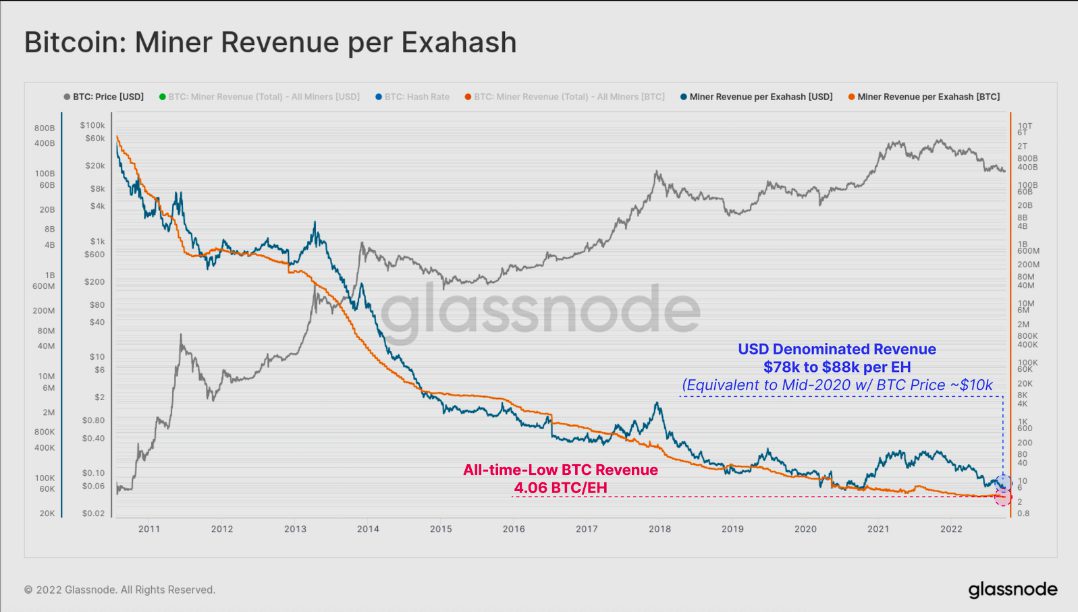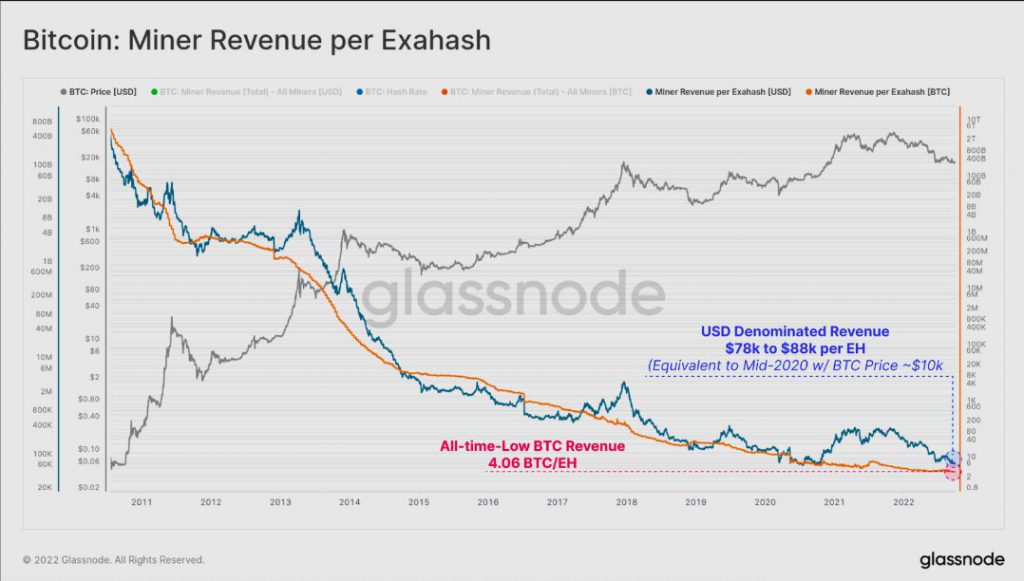 With the latest hashrate spike, Bitcoin's mining difficulty is also set to increase during its adjustment next week. Per estimates, the same is expected to incline by 6.87% in 5 days 2 hours from now.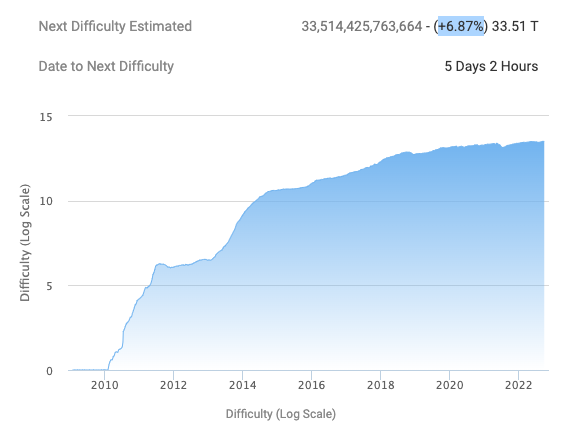 Here, it is worth recalling that after four back-to-back hikes, the difficulty dropped by 2.14% last time. However now, if the current trends persist, then the green streak will be renewed.


The same, will further bring more pressure to miners' margins and squeeze their profits. In such a situation, if the miner sell spree kicks in again, it will prove to be detrimental to Bitcoin's recovering price.
At press time, the largest crypto had noted a 0.5% pullback over the past hour and was trading at $20.1k.