Bitcoin lightning network's capacity has steadily been inclining. On 29 September, it reached the 4900 BTC mark. Now, according to recent data, the capacity of the layer-2 payments solution has crossed the psychological 5000 BTC benchmark.
In January 2021, the capacity was hovering around 1k BTC. This means, in just a period of 1 year and three quarters, the capacity has increased by an additional 4k BTC.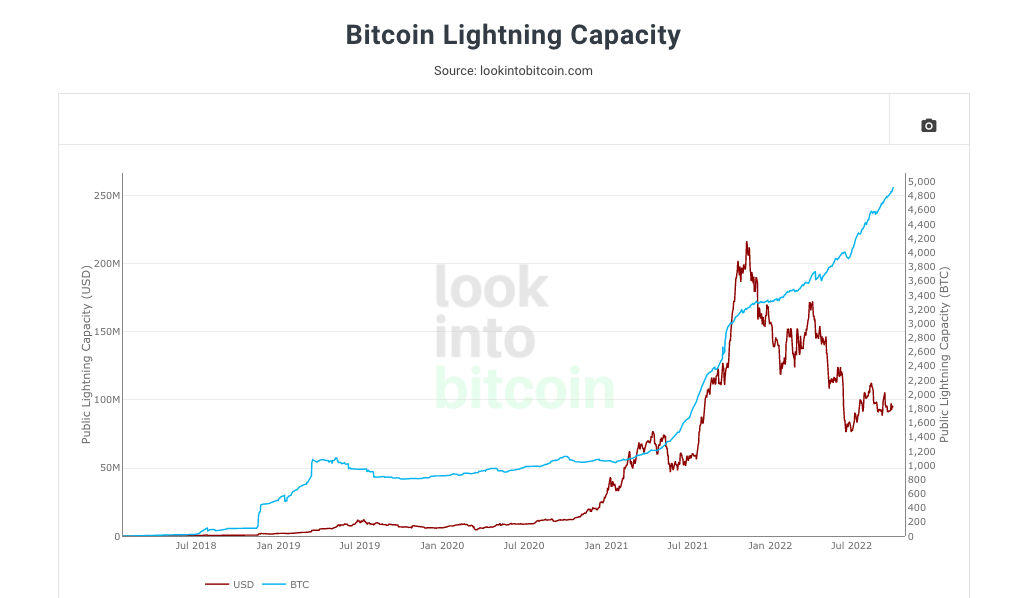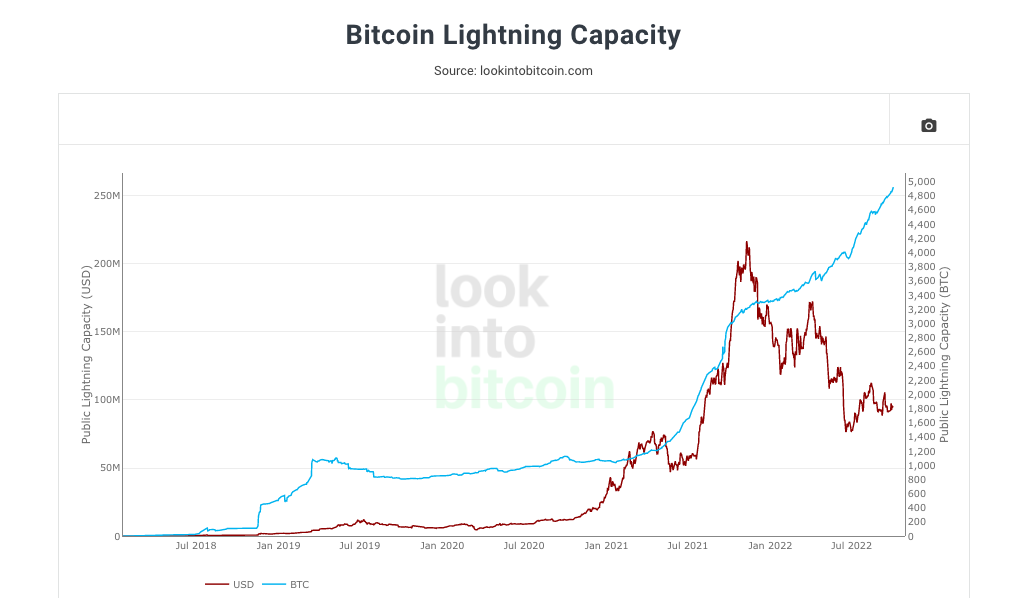 The feat has been achieved at a time when Bitcoin's price has been declining. As illustrated above, the capacity acceleration started mid of this year, when Bitcoin was attempting a recovery. Even though Bitcoin failed to progress on the price front, the lightning network kept growing, making the case for increased adoption.
The lightning network aids users to send and receive Bitcoin faster with lower fees. A higher capacity usually connotes more liquidity.
Commenting on the latest achievement, John Carvalho—CEO of Synonym—exclaimed that a "lightning fairytale" has been made into "reality." He further highlighted another trend—more than 20% of the bitcoin lightning network capacity is represented by Bitfinex. It has more than 1000 BTC in over 2000 channels.
Community bullish on Bitcoin's lightning network
Last week, Michael Saylor's MicroStrategy disclosed that it was on a hunt to find an engineer for its lightning network-based products. In early September, the firm also revealed that it was working on solutions to bring in a multitude of people into the Lightning Network.
Read More: MicroStrategy to hire a Bitcoin Lightning Network Engineer
Other companies in the space have also been expanding their reigns. Strike—one of the world's leading digital payment providers built on Bitcoin's Lightning Network—recently announced that it raised $80 million in its series B funding round to revolutionize payments for merchants and consumers globally.