Lately, Ethereum [ETH] has been widely discussed in the crypto-verse. Some outright condemn the network's shift to proof-of-stake [PoS] through 'The Merge.' However, a few others believe that it was doubtful for the transition to occur. Amidst all this, Michael Saylor, the CEO of Microstrategy and a prominent supporter of Bitcoin [BTC], was seen taking a jab at ETH. From calling it security to more recently questioning its level of decentralization, Saylor has been on and about it.
Saylor appeared on Not Investment Advice's YouTube channel and pointed out the characteristics of a decentralized network. He suggested that if Ethereum intended to be one, it should have entailed a protocol that remained unmodified. However, the upcoming network upgrade defies the same. Saylor added that it was somewhat challenging to have an opinion on ETH as the network has continued mutating it.
In addition, the Microstrategy CEO put forth the idea of how Ethereum was inherently unethical as its existence violated several securities laws. However, he believes that Bitcoin ticked off several boxes. He added,
"And as you can tell, I think Bitcoin is economically, technically, and ethically sound. You've got a million reasons why. We could talk about it for thousands of hours. If you want to build a business in this industry, you need to be inspired by those three principles."
Even though the video was released in mid-July, it garnered the attention of Vitalik Buterin, the founder of the Ethereum network, over the weekend. Enraged by Saylor's comments, Buterin decided to hit back.
The rest of the Ethereum community did not sit still. Several suggested that Bitcoin maxis were scared of ETH's imminent takeover.
The "flippening" in the cards for Ethereum & Bitcoin?
An array of speculations about the fate of Ethereum following 'The Merge' is scheduled to occur in September. The term "flippening" has been making the rounds as individuals believe that ETH would take over BTC.
Ethereum has witnessed a prominent spike in terms of its price. Over the last month, ETH saw a significant recovery compared to its counterpart, Bitcoin.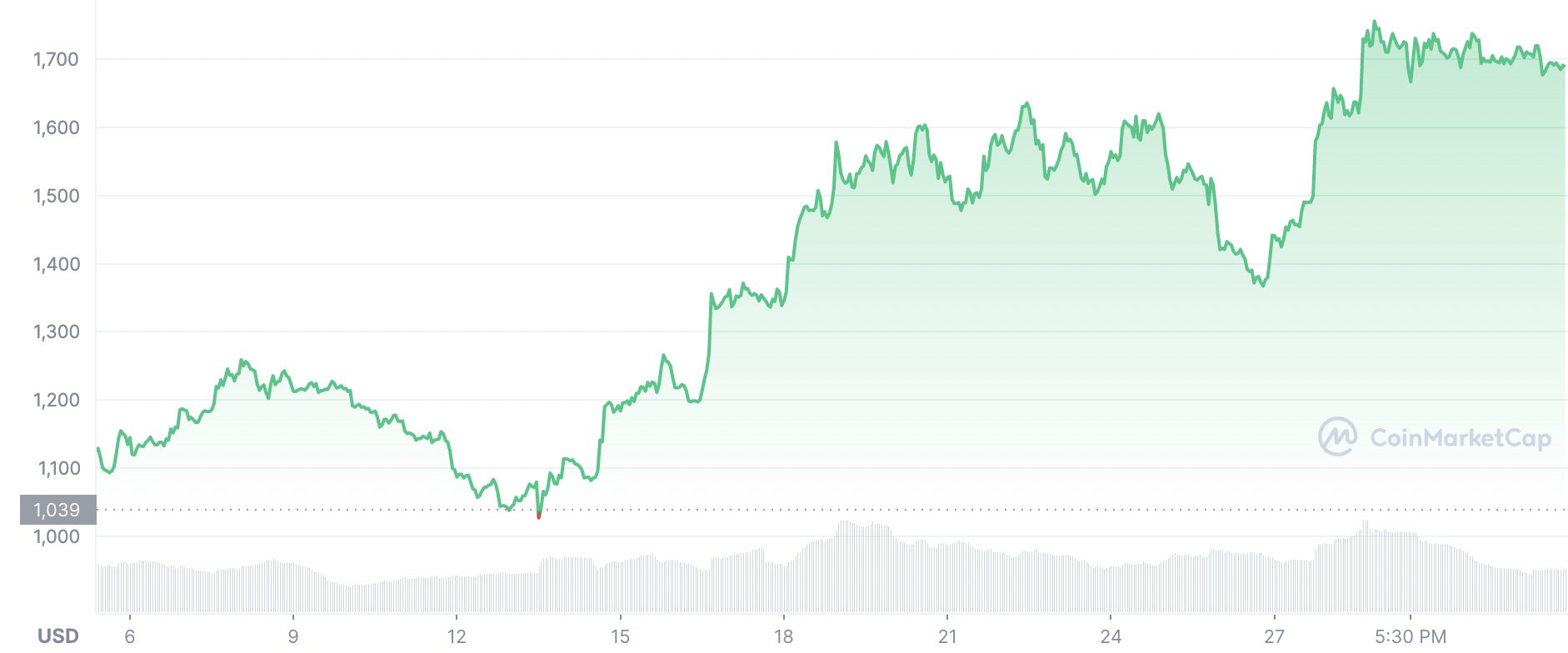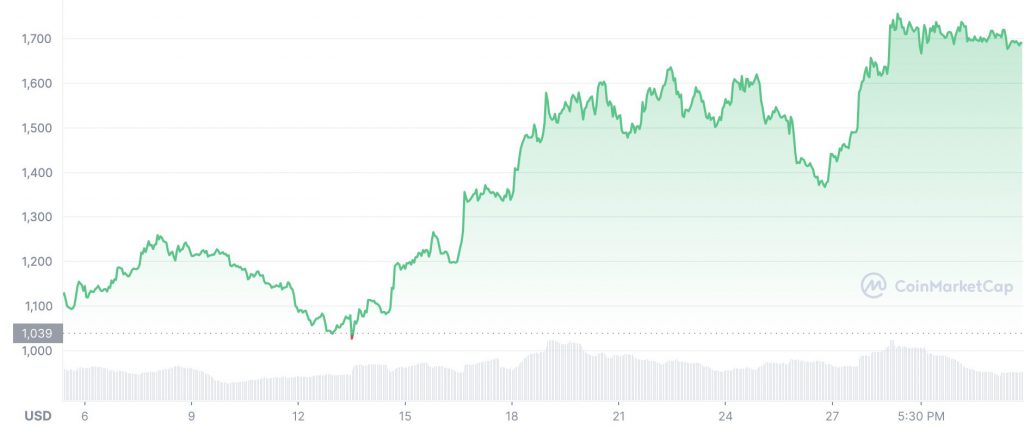 At press time, ETH traded for $1,686.94 with no significant rise or fall.
The above chart signifies Ethereum's performance amidst the bear market. This further led to the community believing that the "flippening" would occur sooner than later. Mati Greenspan, the CEO of Quantum Economics, commented about the same and said,
"I keep hearing people repeating the question, 'wen flippening?'. Even though there's no guarantee this will ever happen, just looking at the numbers, it does seem like this event is getting closer by the day."