According to data from Glassnode, Bitcoin's (BTC) miner outflow has reached an 11-month high of 1.104. The last time miner outflow reached this high was on June 16, 2022, when it reached 1.068.
This development meant that BTC miners are selling at the highest rate in almost a year. At the moment, there is no clear affirmation of the miner's negative sentiment, yet there are a few possible reasons. Firstly the U.S. CPI (Consumer Price Index) data is due tomorrow. The U.S. Federal Reserve continues its crusade against inflation, and rate hikes continue to rise. With April's inflation data coming in tomorrow, miners may be weary about the macroeconomic outlook that currently grips the world. It is also possible that Binance shutting down Bitcoin (BTC) withdrawals yesterday due to transaction congestion may have played a hand.
However, there is also a possibility that miners are cashing in their holdings as miner revenue reached a yearly high. According to the data from Blockchain.com, Bitcoin's (BTC) miner revenue reached $41,744 on May 8, 2023. The last time miner revenue reached this high was in April 2022. Miners may fear a drop in revenue soon and they are cashing in their BTC in profit while they can.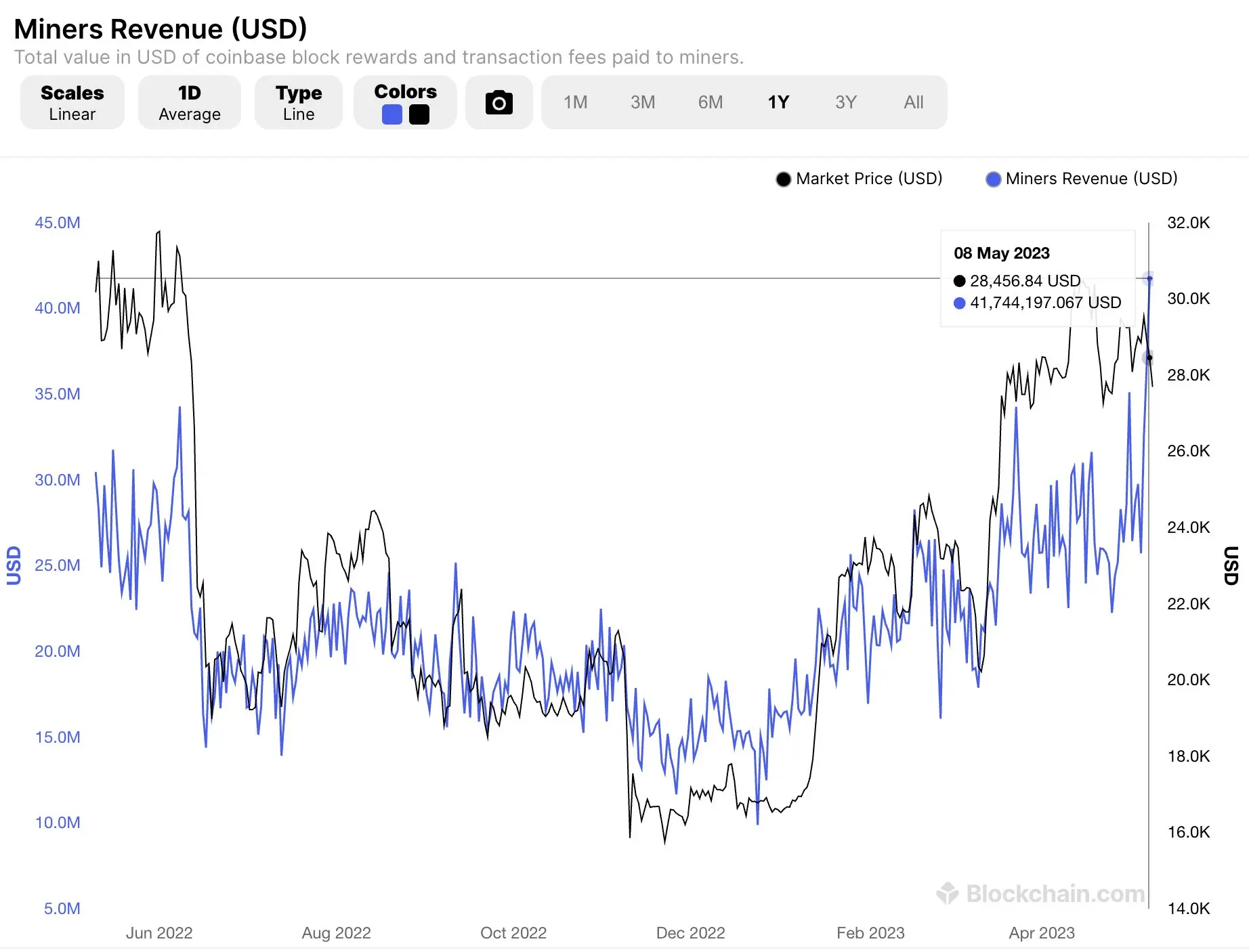 Bitcoin non-zero addresses reach an all-time high
While the miner outflow data may be bearish, there is one metric that is more bullish than others. According to Glassnode, the number of non-zero BTC addresses reached an all-time high of 46,476,720. Inference can be drawn that BTC's popularity continues to grow, and more people are buying into the asset.
Nonetheless, BTC's price does not reflect the same sentiment, as macroeconomic factors continue to dominate the markets. BTC is currently facing resistance at $27,883, with support at $27,334. The original crypto has fallen 2.2% in the last seven days. BTC has almost lost the gains made in the month of April, currently trading at levels close to that of late March.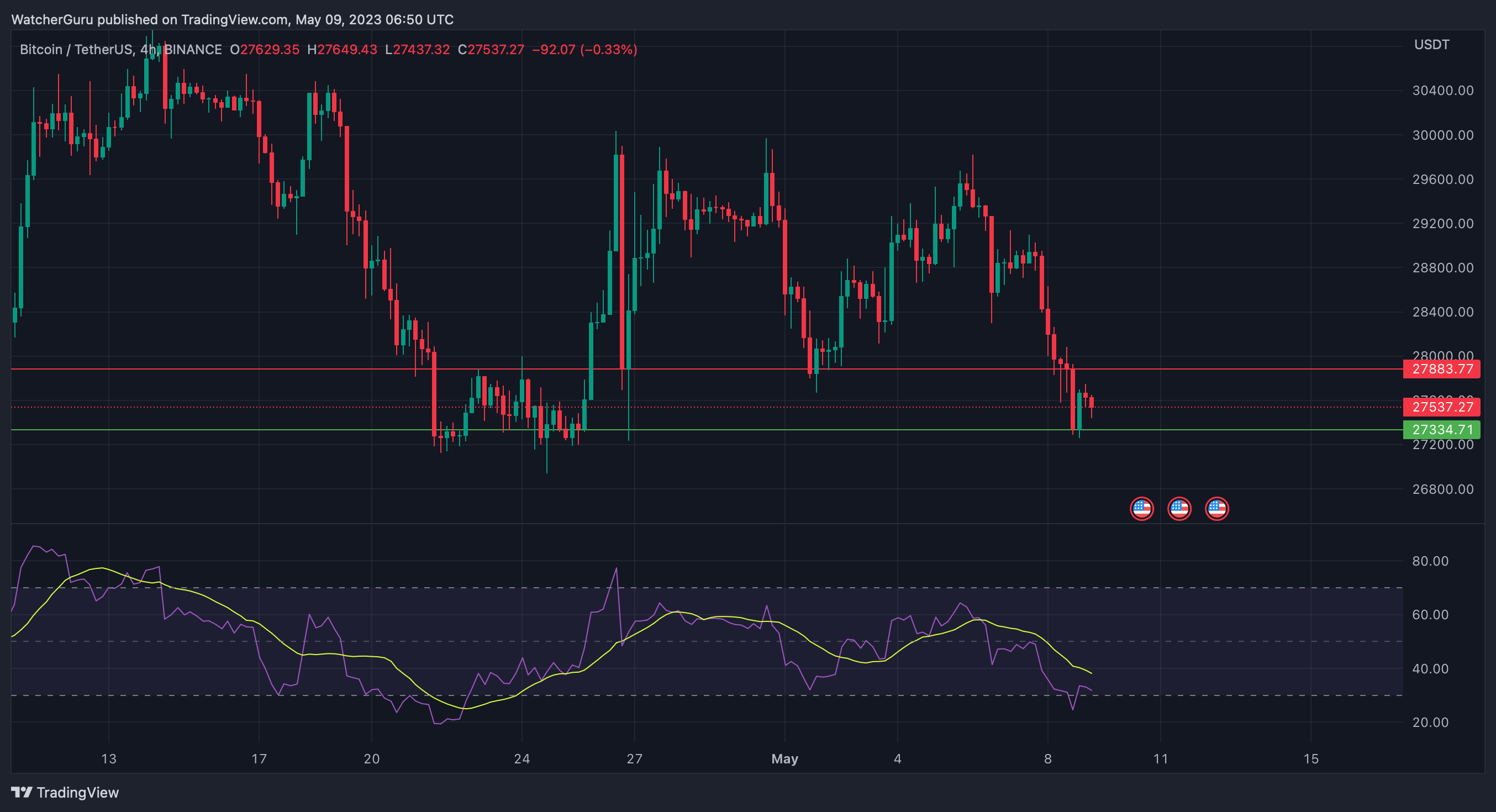 At press time, Bitcoin (BTC) was trading at $27,537, down 2.4% in the last 24 hours.