The recent crypto crash is one for the history books. We saw the death of a blockchain, the fall of multiple protocols, and most importantly, Bitcoin's (BTC) fall to its 2017 peak levels. And with BTC's plummet, we are now witnessing Bitcoin miners dumping their BTC holdings. This leads to the fact that Bitcoin mining might become an unprofitable venture, at least for the time being.
According to Jaran Mellerud, an analyst at Arcane Research, in May, public Bitcoin miners sold more than 100% of their production, a significant rise from the typical 25–40%. According to Mellerud, public Bitcoin miners sold their BTC holdings as financial struggles set in.
According to the data available on blockchain.com, Bitcoin miners' revenue has taken a brutal beating. Mining revenue peaked in October of 2021 at 74.418m but has now plummeted to 20.006m.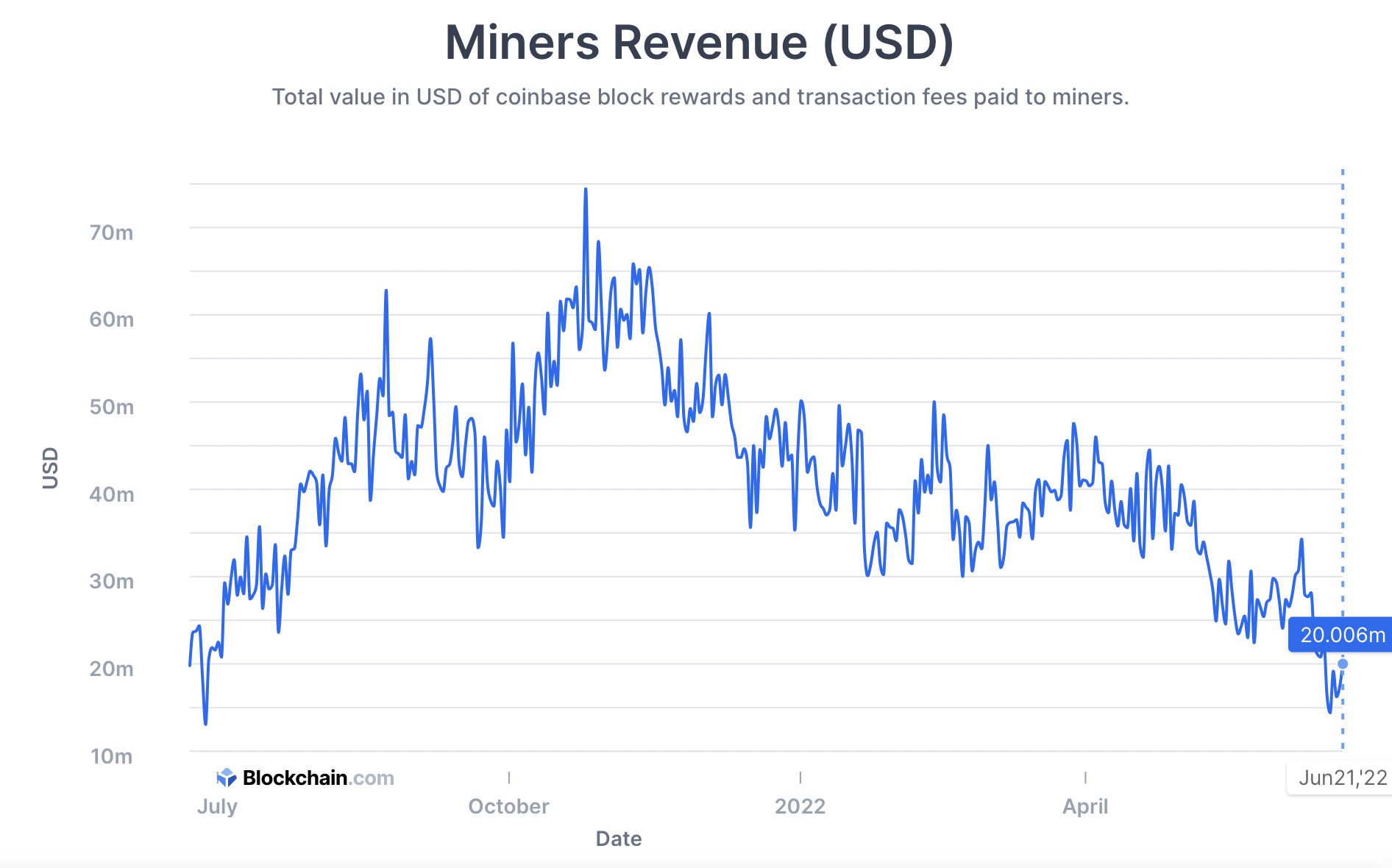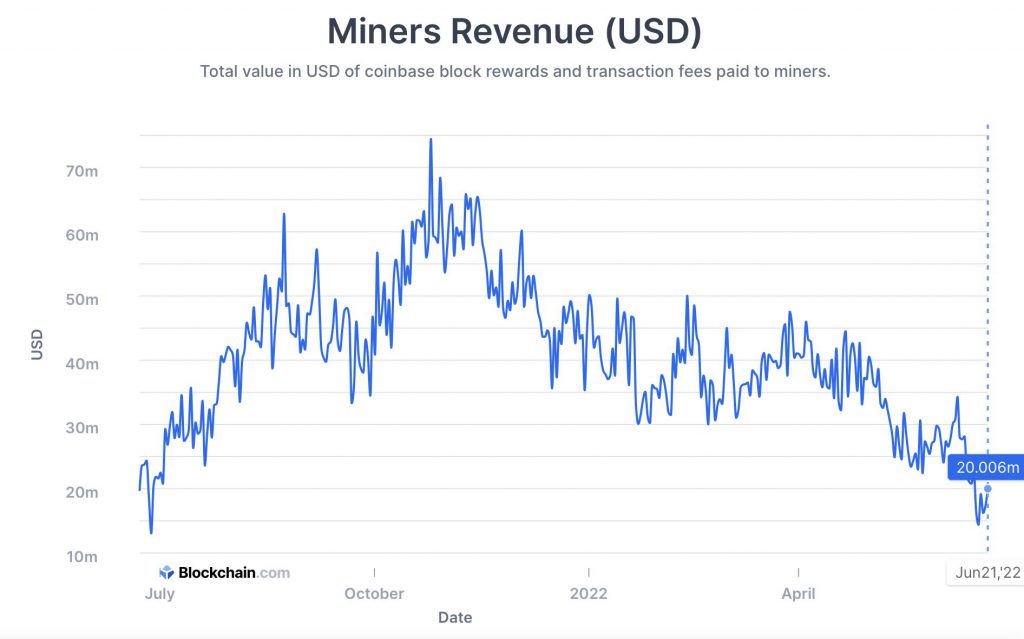 On the other hand, the hash rate of Bitcoin peaked on June 12 at 231.428m before plummeting to 205.163m on June 19. As Bitcoin miners sell their equipment on the secondary market, the cost of graphics processors has also decreased.
The decline in hash rate and the increase in GPU availability imply that some Bitcoin miners may be quitting the BTC mining business. This can be attributed to the fact that they no longer feel it worthwhile to incur the high energy costs for the comparatively modest payment.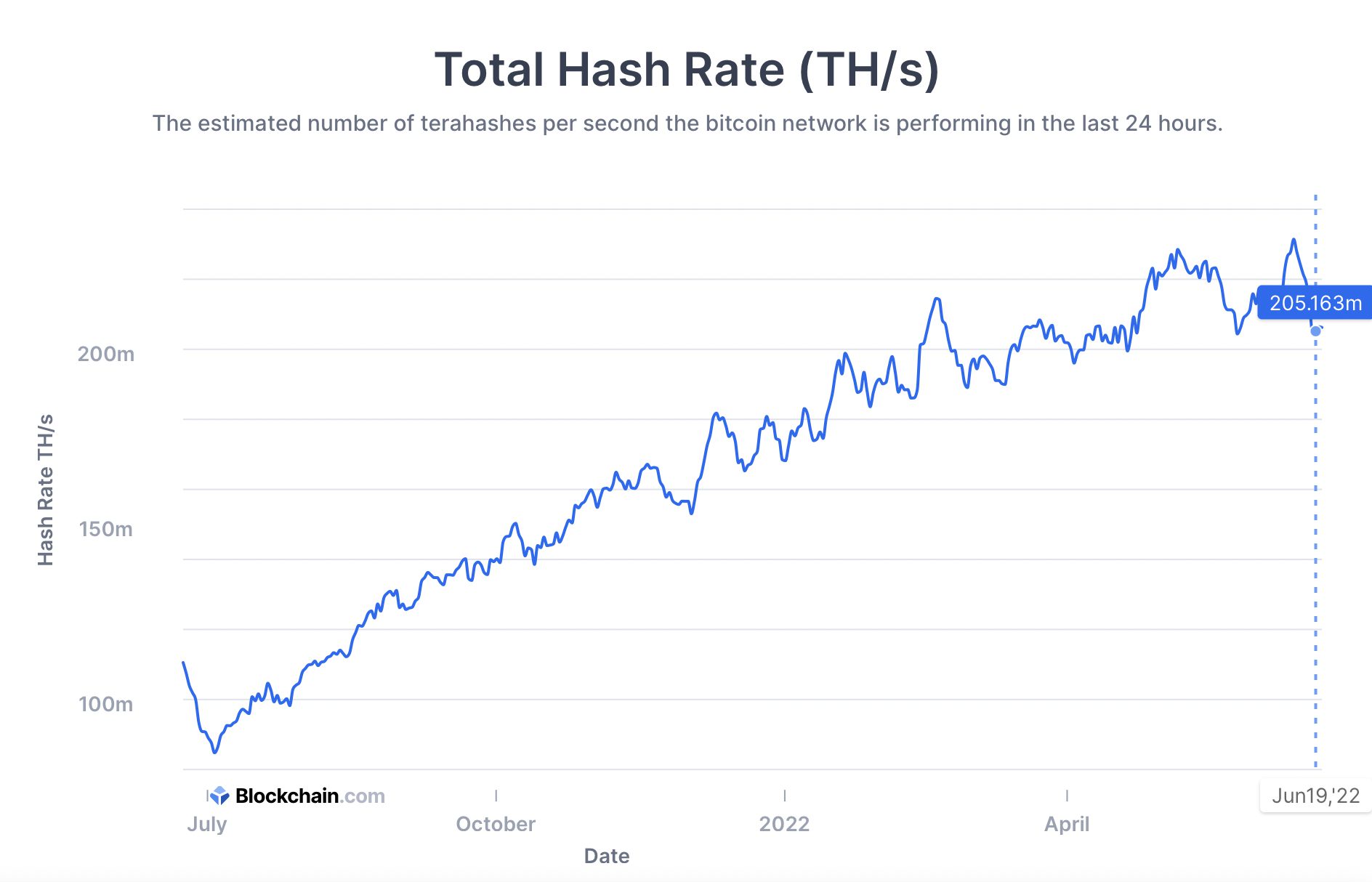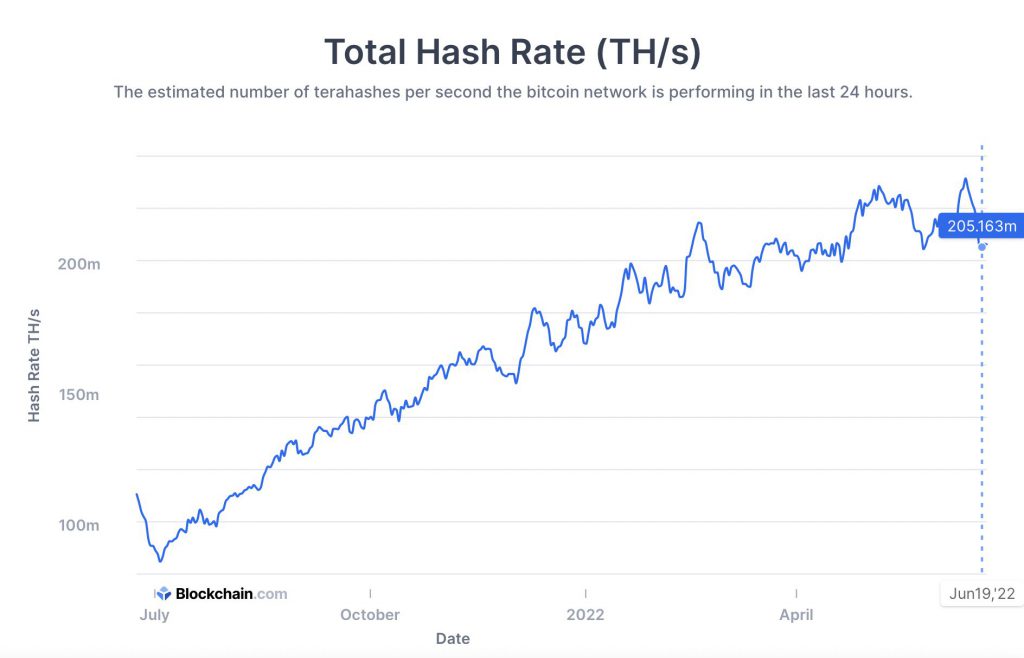 However, one metric that looks a little positive is the miner reserve count. According to the data on Cryptoquant.com, miners' reserve seemed relatively steady even when the crash was at its worst. This means that only a tiny percentage of Bitcoin miners are cashing out their holdings.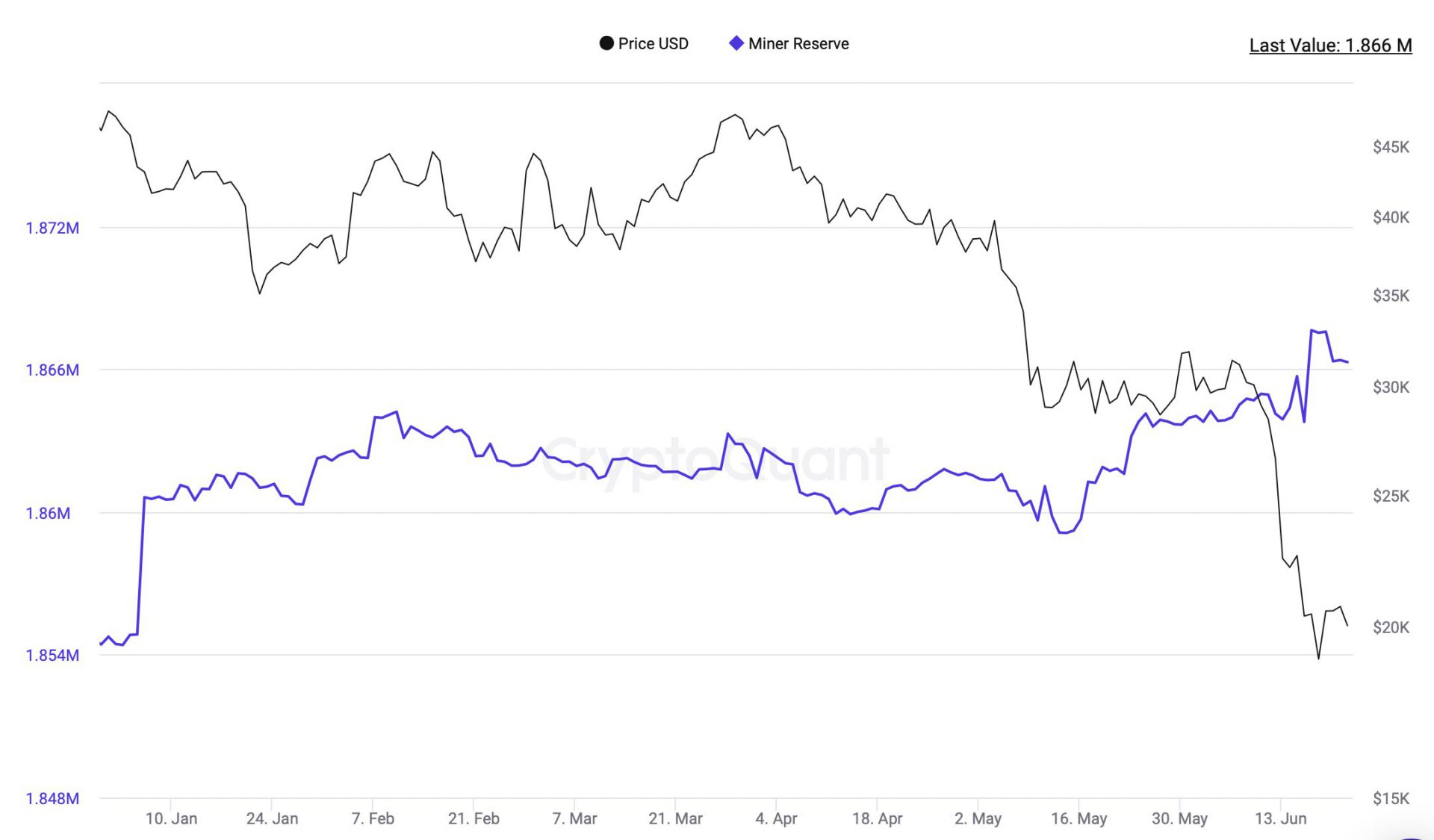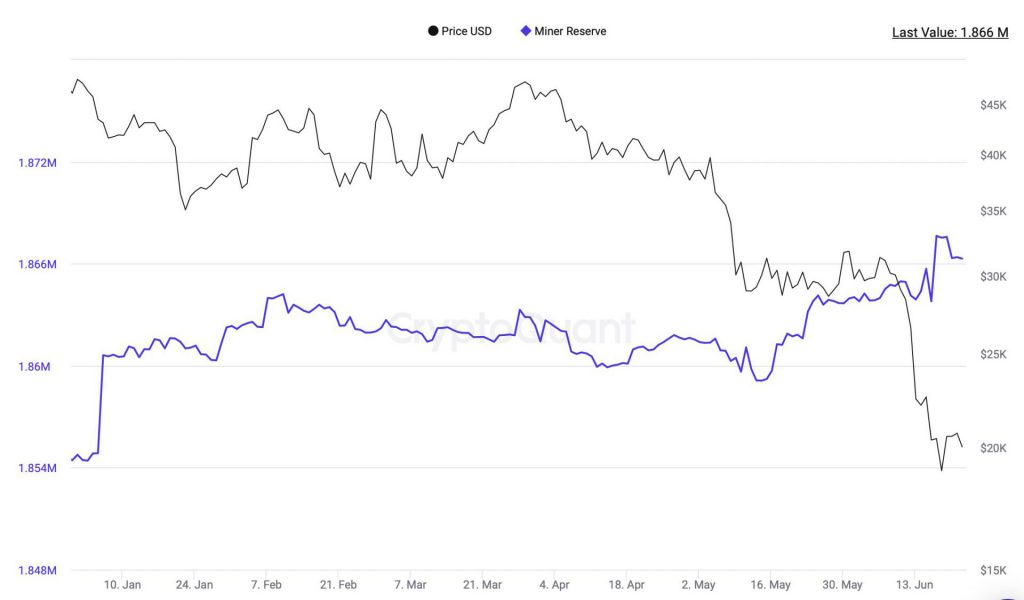 At press time, Bitcoin was trading at $20,367.52, down by 4.6% in the last 24 hours.