The Bitcoin Mining Council (BMC) has released its Q2 review of the Bitcoin (BTC) network. The survey highlights the improvements made in the past year.
The BMC is a voluntary worldwide forum of mining companies and other firms in the Bitcoin industry. Their survey for the second quarter of 2022 was focused on three main points. They are electricity consumption, technical efficiency, and sustainable power mix.
The BMC collected data from over 50% of the global BTC network. This represents 107.7 exahash (EH) as of June 30th, 2022.
Bitcoin Mining Council's findings
One of the key findings was the fact that nearly 60% of the energy used to power BTC mining machines comes from sustainable sources. This is a 6% increase from Q2 of 2021. This is a remarkable milestone for the network as Bitcoin has often faced backlash for its humungous energy consumption. This confirms that BTC mining is one of the most sustainable industries in the world.
Additionally, the BMC found that the global BTC network's technological efficiency grew by a whopping 46%. The number has increased from 14.4 EH per gigawatt (GW) in Q2 2021, to 21.1 EH per GW this last quarter. The increase affirms BTC's continued growth. Hence, the network's efficiency is predicted to grow further.
Bitcoin maximalist, Micheal Saylor and BMC shared additional data regarding mining efficiency on a YouTube briefing. Saylor pointed out that miners' energy efficiency has increased by 5814% in the last eight years.
Furthermore, the hashrate and related security of the Bitcoin network improved by 137%. Meanwhile, the energy consumption only grew by 63%. Additionally, a 46% year-on-year increase in efficiency was reported. This is due to advances made in semiconductor technology, the growth of North American mining initiatives, and the adoption of sustainable energy sources.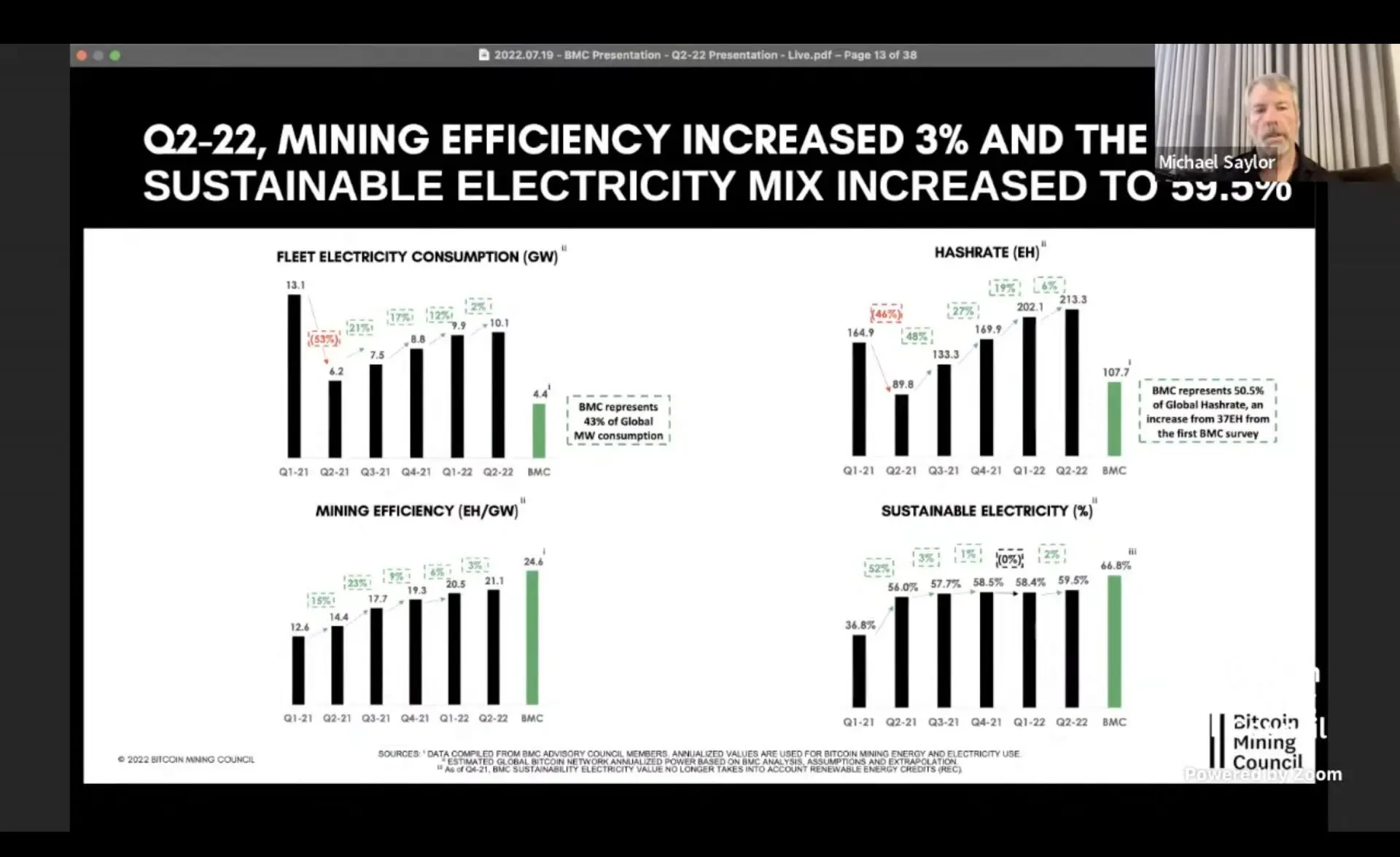 On the other hand, Bitcoin miners' revenue has continued to drop. The current value stands at 19.9m. Exactly a year ago, it stood at 23.6m. Miners' revenue peaked in October of 2021 when it hit 74.4m.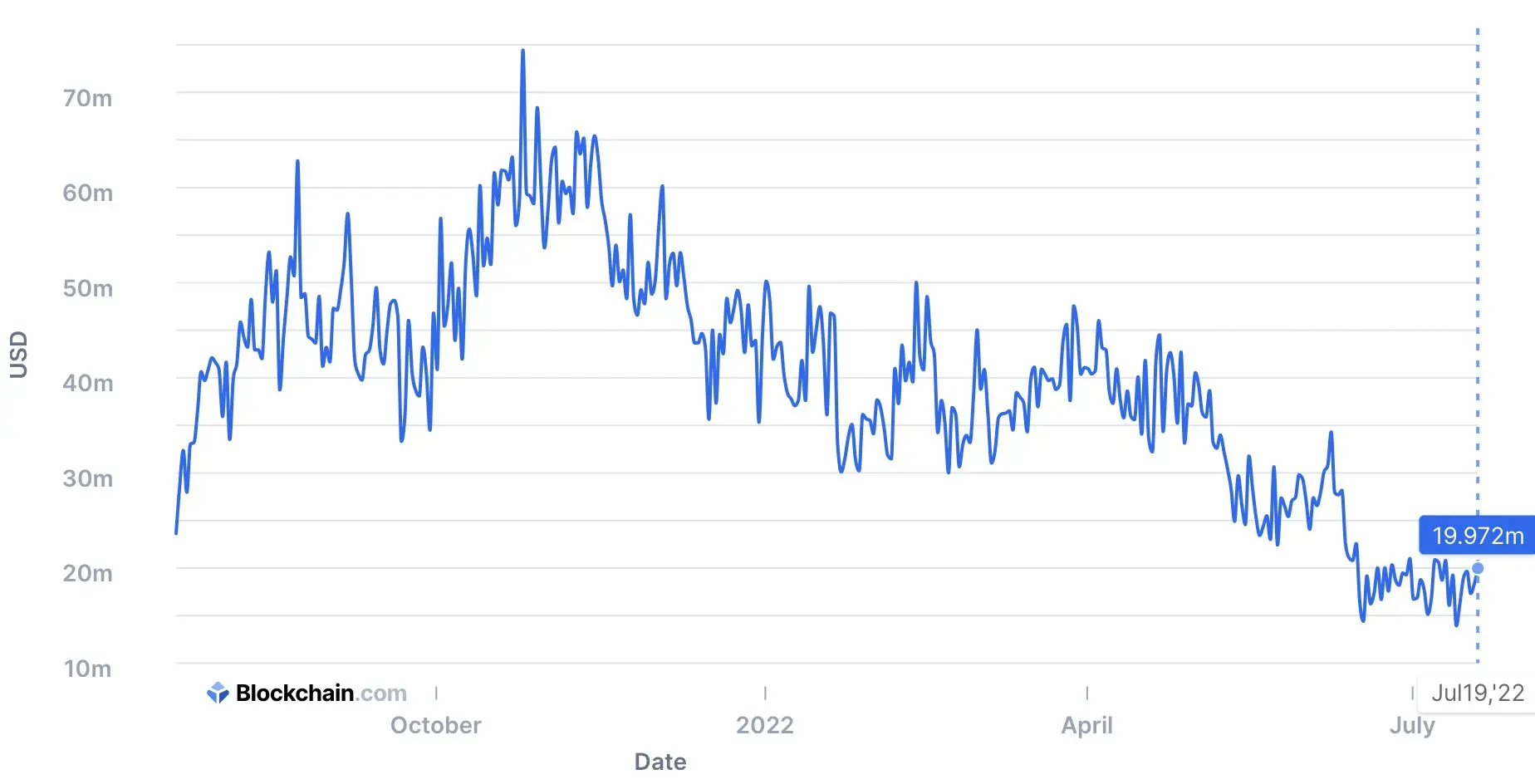 At press time, BTC was trading at $23,737.41, up by 7.9% in the last 24 hours.