Bitcoin forecasts have constantly changed since the start of the year, with some analysts now expecting a bleaker 2022 for crypto as global economic conditions chip away at investor sentiment. A new Finder's report has cut down its Bitcoin forecast to $65K by the end of 2022, essentially eroding expectations of a new all-time high this year.
According to Finder's report, Bitcoin's price will touch $65K by the end of this year, trimming down an earlier forecast of $70K. The report, compiled by a panel of 35 experts, was cut down after a majority of analysts were bearish on Bitcoin's short-term prospects. Although a clear-cut reason was not provided, an analyst suggested that Bitcoin's reliance on fossil fuels will hold it back.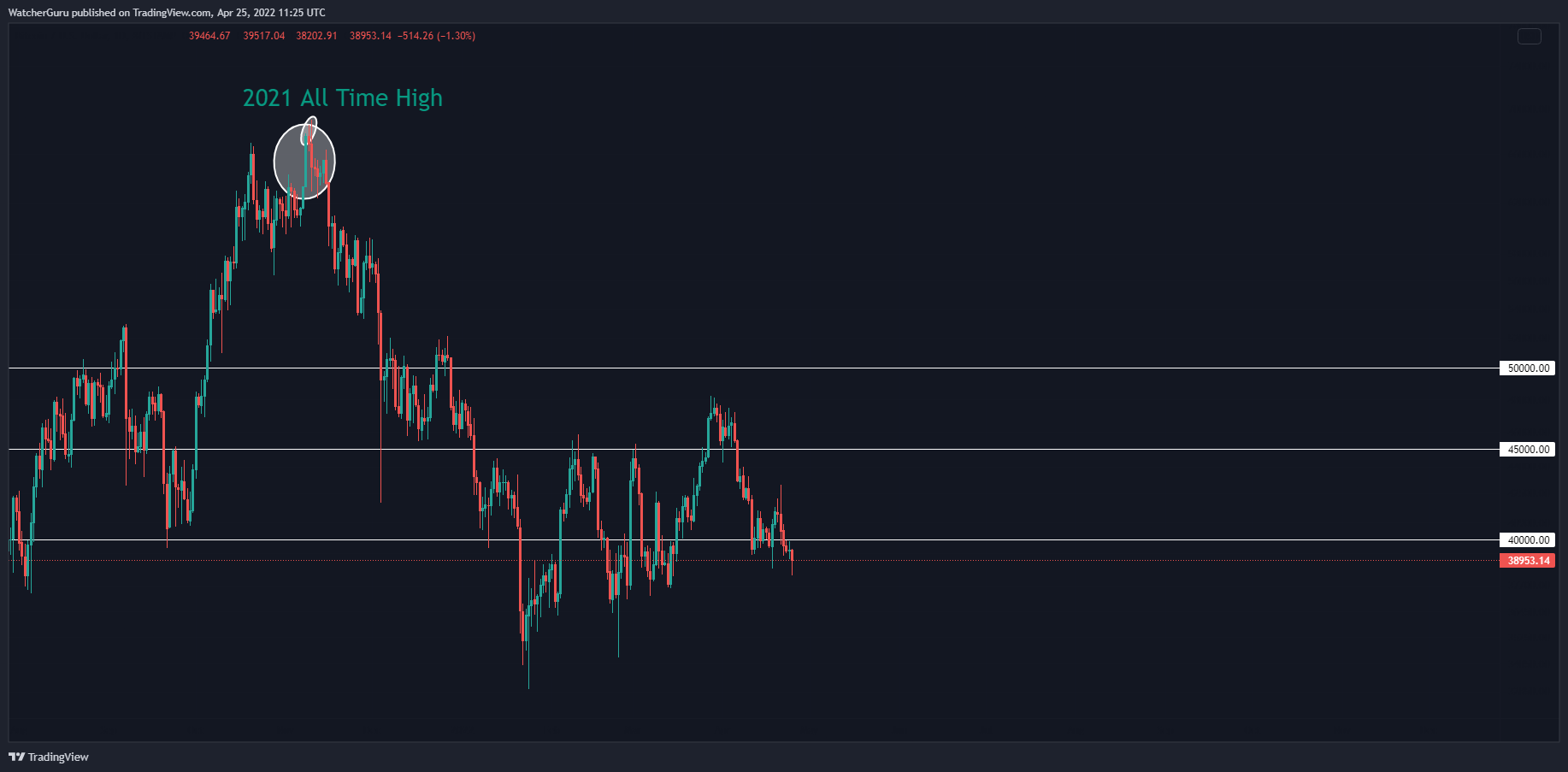 Notably, Bitcoin's price has struggled to reach hit new highs since its 2021 bull run ended. In 2022, BTC's price fell below crucial levels of $50K and $45K, bringing in current year-to-date losses of 19.4%. Several analysts have attributed Bitcoin's timid performance to a weaker Wall Street, threats of rising inflation, and weak investor sentiment due to Russia's invasion of Ukraine.
Long Term Prospects Still High?

Although Finder did narrow down on its short-mid term forecasts, it did raise the bar for its long-term outlook. The prediction panel expected the king coin to be worth $420,240 by 2030-end compared to its prediction of $406,400 earlier this year.
Speaking in favor of a positive outcome, an analyst quashed the implications of Bitcoin's environmental concerns and argued that any potential curbs on mining ultimately would end up contributing positively to Bitcoin's price.
"I am of the opinion that Bitcoin will serve the purpose of a store of value. It is important to remember the algorithmic scarcity and the continuous reduction of block rewards. Moreover, the conversations around the environmental impact of mining may lead to blanket bans of crypto mining activities, which could additionally contribute to Bitcoin scarcity and the increased prices as a store of value.
Furthermore, an analyst added that Bitcoin's core fundamental concept would continue to fuel demand. "Increasingly, 'trust' is becoming a central consideration for investors – can we trust the economic system and the power brokers driving it? Trust has been lost and, with the economy in uncharted territory, Bitcoin is forming a viable alternative solution."
Get In Or Get Out?
The disparity between the long-term and short-term findings may fend off new investors, but Finder's clarified that despite its stance, it believes that it's still the right time to get into the market. Over two-thirds of the panel think now is the time to buy Bitcoin, with a further 24% of investors saying it's time to hold. Only 9% say it's a good time to get out of BTC.
One of the panel members credited Bitcoin's stock-to-flow model to improved price performance.
"I'm actually just pulling these price predictions straight out of the Stock-to-Flow model.. I believe that Bitcoin will more or less adhere to the price predicted by this model within a 25% margin of error."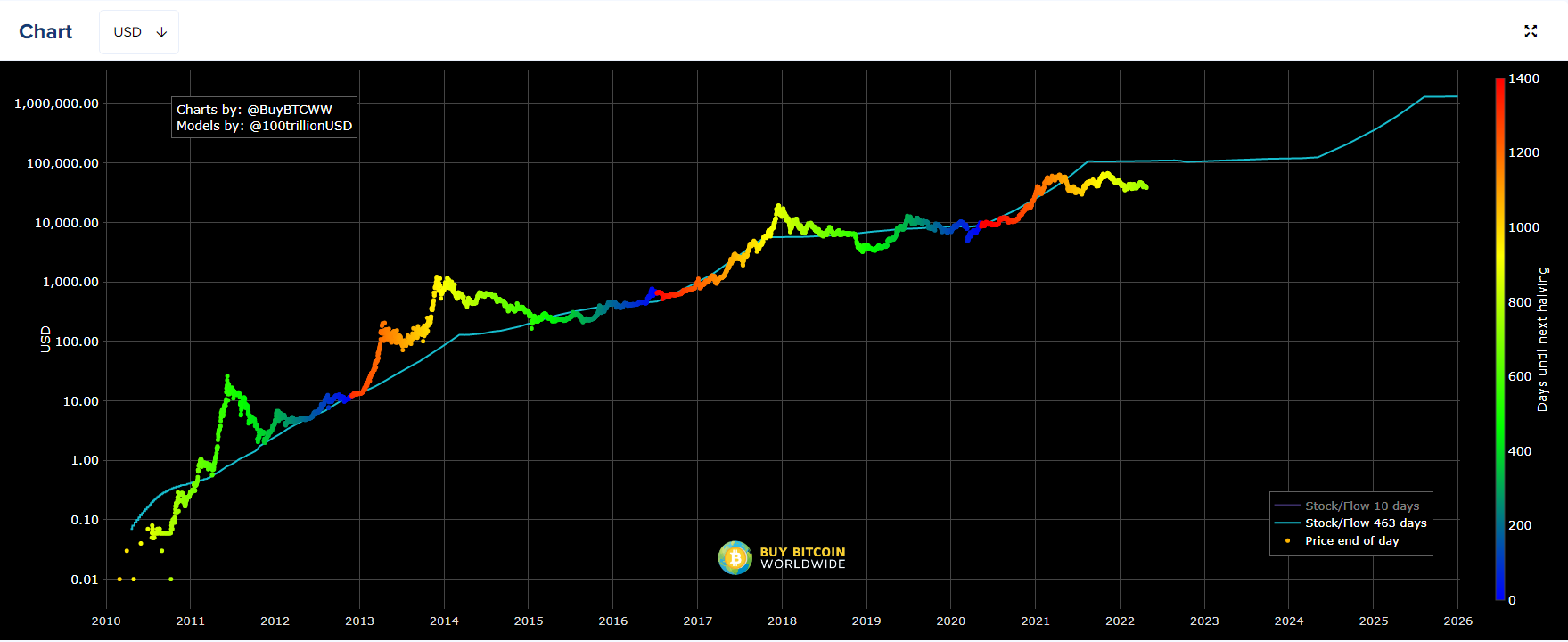 Notably, Bitcoin's stock-to-flow model measures Bitcoin's supply against changes in current supply. The higher the ratio (blue), the higher the chances of a price increase.