Until last week, the crypto market wasn't in good shape. On the price front, most top coins had let gone of crucial support levels and were hindered by major resistances. Despite that, the large players kept amassing Bitcoin.
CoinShares' latest weekly report brought to light just over the past week, digital asset investment products noted inflows summing up to $87 million. As a result, the year-to-date inflows currently stand slightly above the half a billion mark at $0.52 billion.
Last week's inflows were instigated by Bitcoin. Out of the total $87 million, the king-coin single-handedly registered positive flows of $69 million. Ethereum, on the other hand, noted an outflow of a little over $11 million in the same period.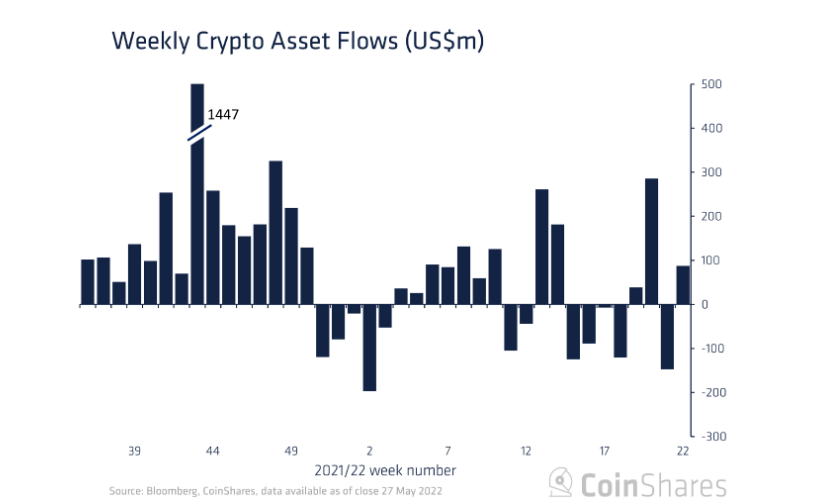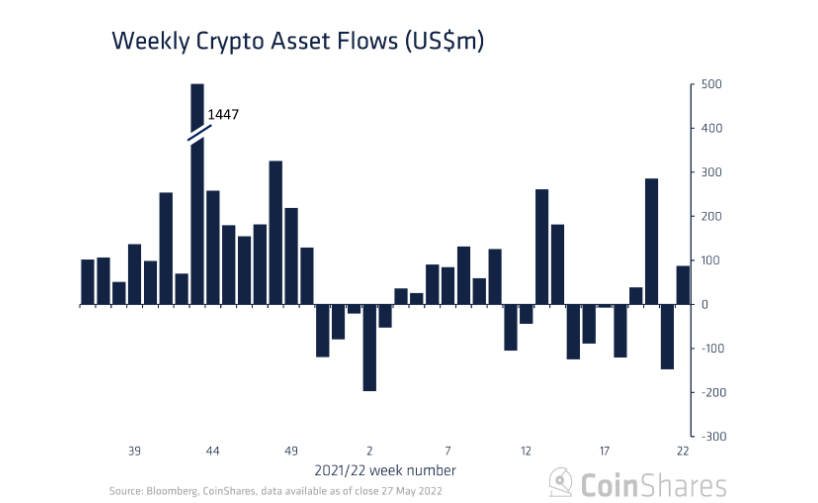 Keep the inflow flag flying high?
Well, as highlighted in several recent articles, Bitcoin's accumulation trend has been in play for a while. However, Glassnode's latest weekly report gave the stamp of approval for the same.
The said trend score has gotten refined and stands at a near-perfect level of late. Until 1.5 weeks back, the low conviction, intermittent trend was in play, but now, it has shifted to strong accumulation. Highlighting the same, Glasnode noted,
"The Accumulation Trend Score has seen a noteworthy shift in behavior. For almost 2-weeks, it has returned a near-perfect score above 0.9."
This basically means that the existing entities on the network are adding significantly to their HODLings. The clear break in trend from then to now can be seen from below. Bringing to light the significance of the same, the report noted,
"High scores during bearish trends (green) – which generally trigger after very significant corrections in price, as investor psychology shifts from uncertainty, to value accumulation."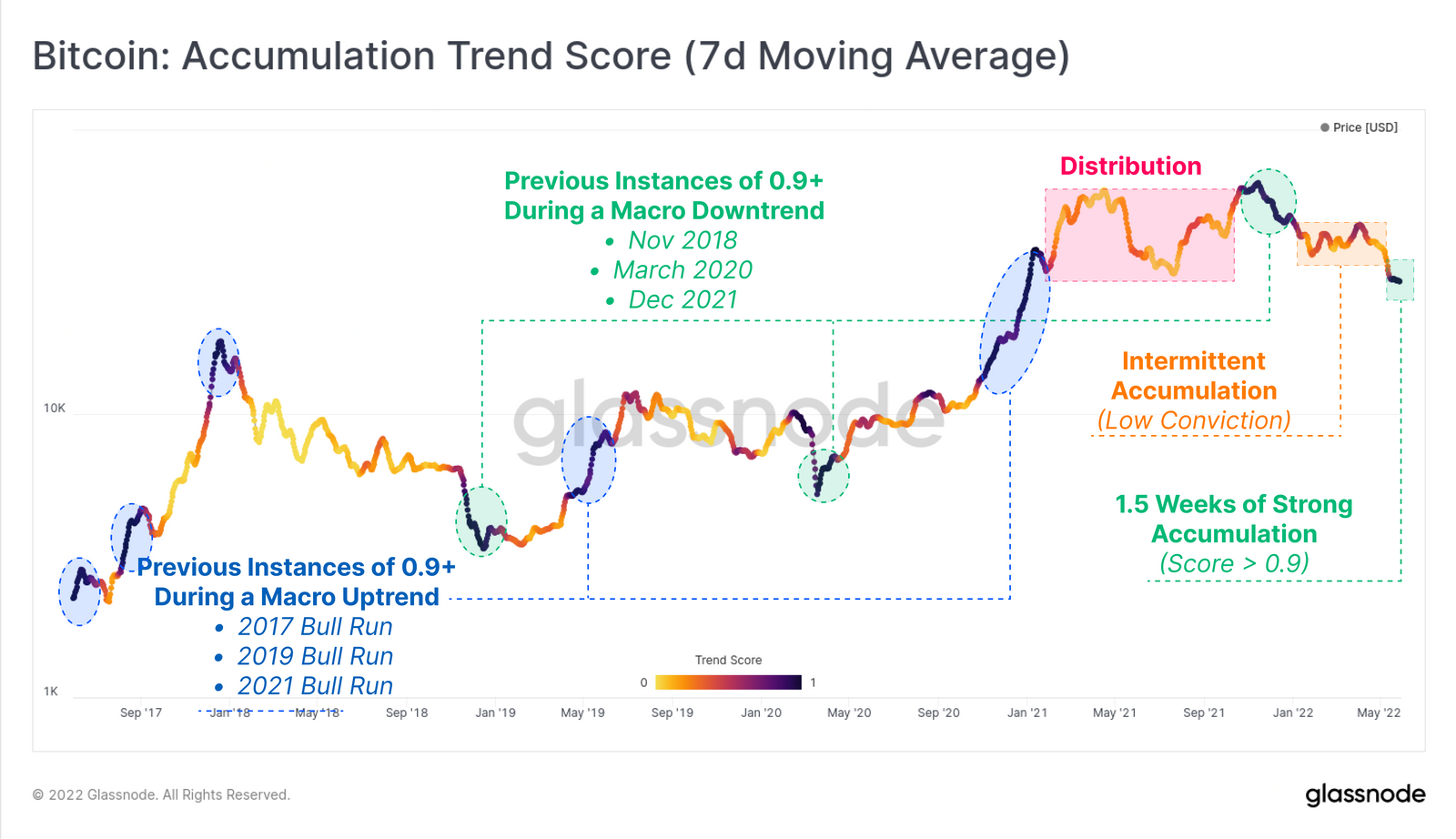 In fact, large HODLers, probably institutions, have substantially contributed to the high trend score. As can be seen below, whales with > 10k BTC have added 46,269 BTC to their balance over the course of May.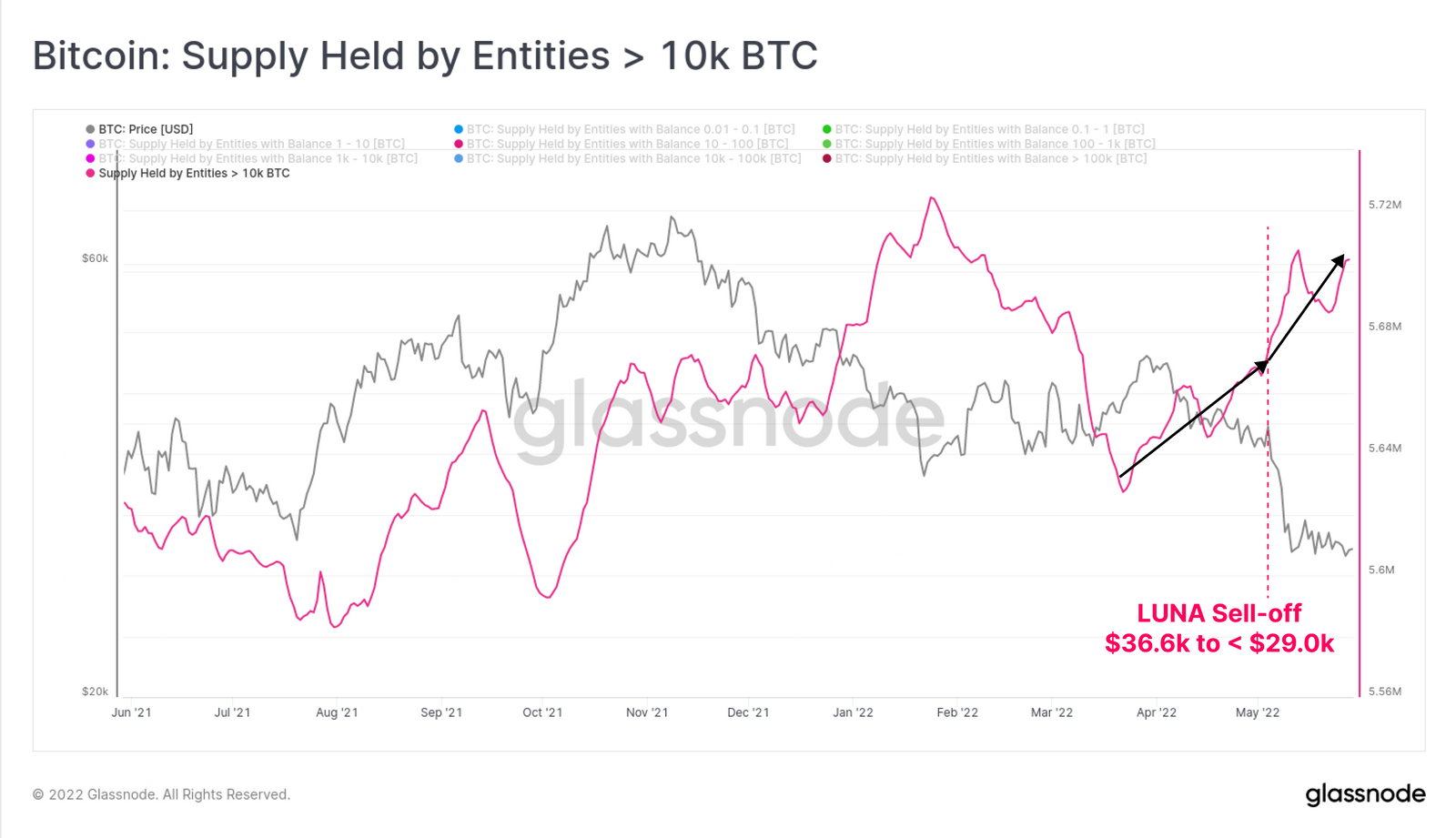 So, in all, from the afore-highlighted datasets, it can be inferred that weak hands have been sieved out already and diamond hands are doing the heavy lifting at this stage.