Independence Day 2022 is here, and citizens are already celebrating freedom with vigor. From the crypto community, people have started paying tribute to Bitcoin, for giving them financial freedom.
With the optimism present in the market, is this the right time for traders to step in and capitalize?
Bitcoin's holiday cheer
The crypto market usually follows certain trends. The one catering to holidays is quite an interesting one. More often than not, trader optimism correlates with holidays. With banks, stock markets and other traditional financial services being shut during weekends, festivities and occasions, traders—en masse—flock to the crypto market.
Goes without saying that crowd euphoria shoots up during such times and Bitcoin usually pumps. And this time also, looks like something similar is set to pan out.
Trader activity has been on the rise over the past four days. Per data from CryptoQuant, the Open Interest across all major crypto derivative exchanges has inclined by 7.60% over the past four days. A high OI means that more funds are being made ready to be deployed within the ecosystem. Doing so usually strengthens the on-going trend.
With market participants being optimistic, the number of long bets being placed have been on the rise. Analytics platform Santiment brought to light that Bitcoin's perpetual contract funding rate spiked substantially a couple of hours back, supporting the said narrative.
The price has optimistically reacted to the same. After noting a 3.4% incline over the past day, BTC was priced $19.6k at press time.
Holiday manipulation pumps are not uncommon. Take Sunday's case itself. After mostly noting intert movements over Friday and Saturday, Bitcoin rose by more $500 in a just a matter of few hours and was propelled towards $19.5k yesterday.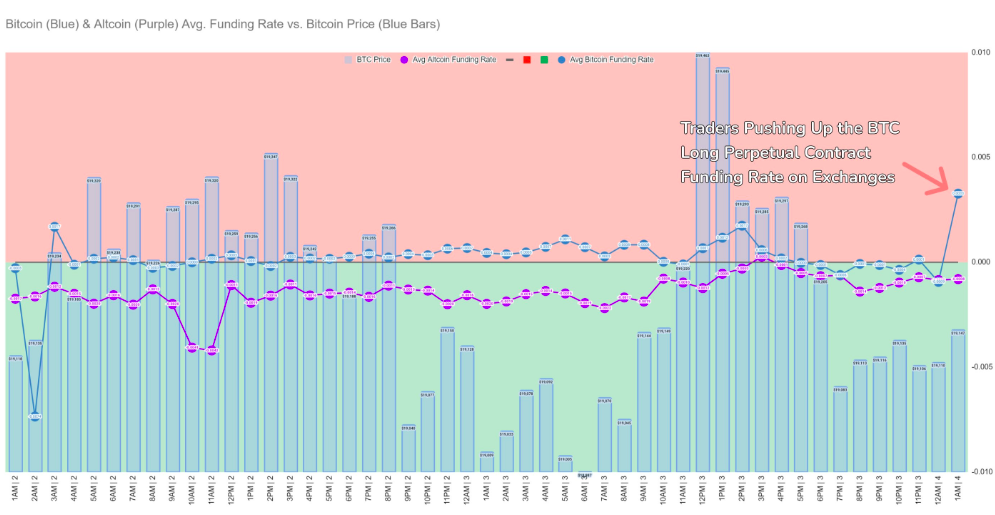 At this stage, enthusiasm among whales is also quite high. The cohort HODLing 100 to 10,000 BTC added roughly 30,000 coins over the past week. Alongside, the supply on exchanges has also been consistently shrinking, indicating the buying bias present in the market.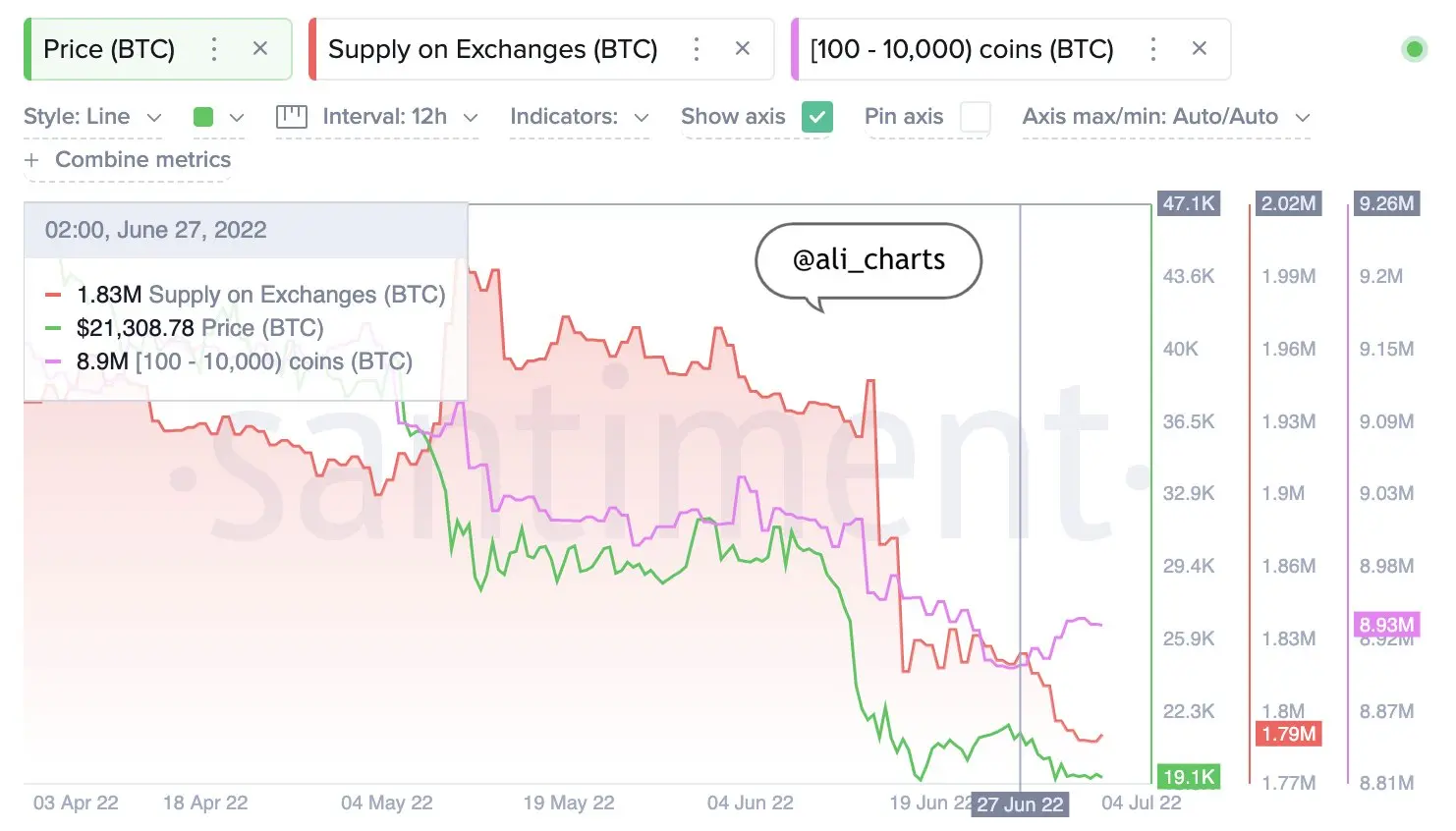 So, to ride the wave or not?
Per ITB's in/out of the money indicator data, BTC is technically in a safe zone as long as it tags on to $19.5k. Only if that is lost, would the door to drop to $16.3k open.
However, it shouldn't be forgotten that holiday pumps usually do not last for long. Spikes in long liquidations has historically served as a warning sign for bullish liquidations. So, with Bitcoin not yet out of the danger zone completely, it is best for traders to exercise caution and not ride the optimistic wave, unless their risk appetite is high.