According to Australian Finance company Finder, Bitcoin (BTC) will reach $21,344 by the end of this year, lower than its July prediction of $25,473. The end-of-the-year prediction is also lower than the firm's January survey, which put BTC at $76,360, at the end of 2022. The firm's April survey put BTC at $65,185 at the end of the year. The panel has changed its stance given the bearish outlook that the market has taken through the course of the year.
The firm conducted two surveys with its top experts to determine the future expected price of the original cryptocurrency. The panel expected Bitcoin to hit $79,193 by 2025, and around $270,000 by the end of the decade.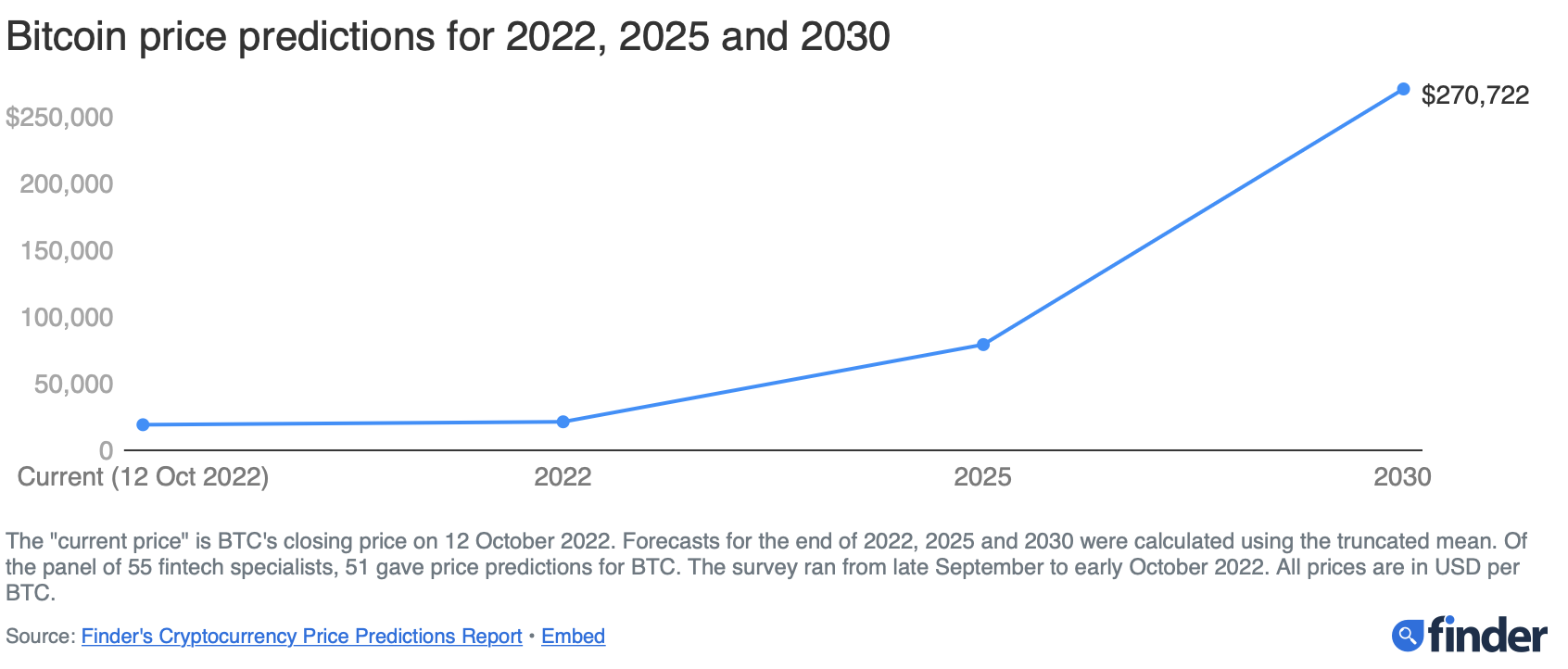 The panel predicted that in 2022, BTC could reach a high of $24,013. But it also suggests that at some point this year, prices may fall to $15,283.
What's changed in Bitcoin's price prediction since January?
The firm's January survey estimated that Bitcoin would reach $420,240 by 2030. The April report brought the number down to $314,314. The July report had the worst expectations at a mere $26.338 by 2030. However, as sentiment has built up, the October report expected BTC to reach $270,722 by the end of the decade.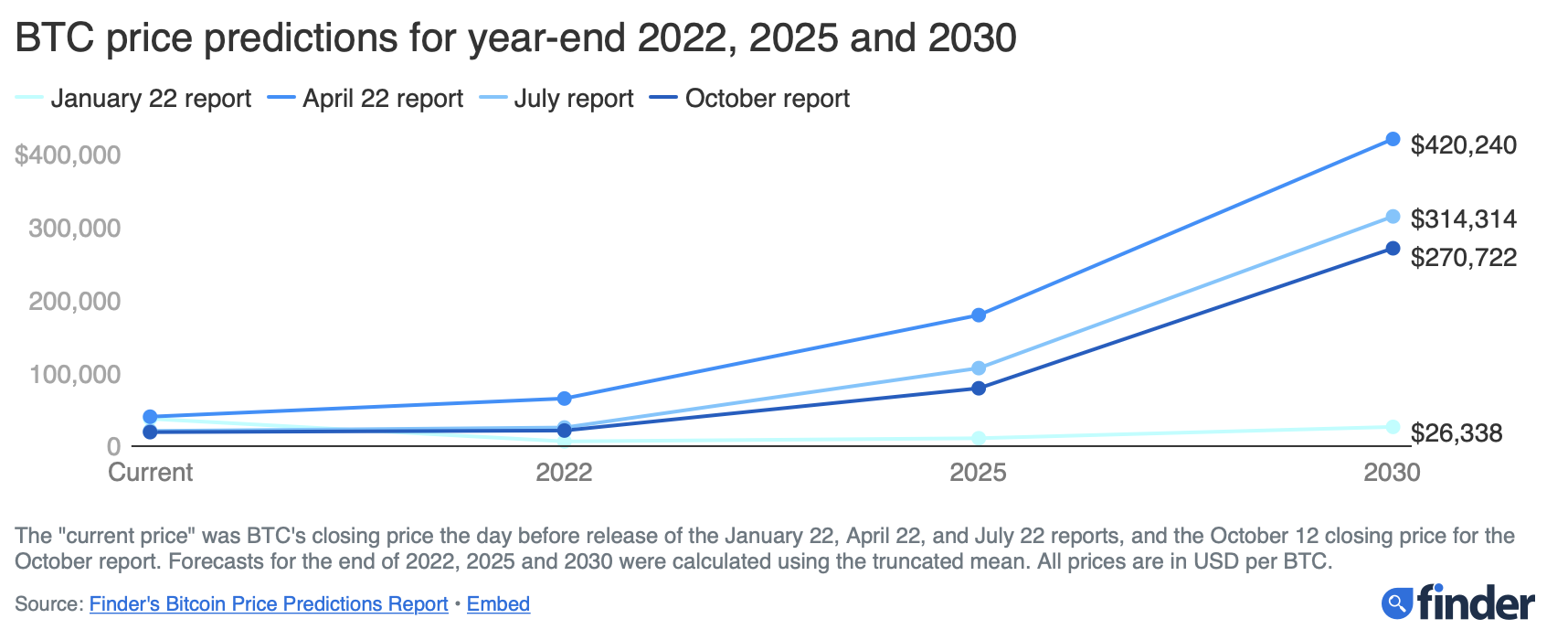 The panel's decreased forecasts are somewhat attributable to the crypto market crash. However, their expectations are growing less positive regarding the highs Bitcoin will reach by the end of 2025 and 2030.
Despite the market decline and Bitcoin dominance dropping below 40%, 77% of panelists still believe that BTC is a store of value.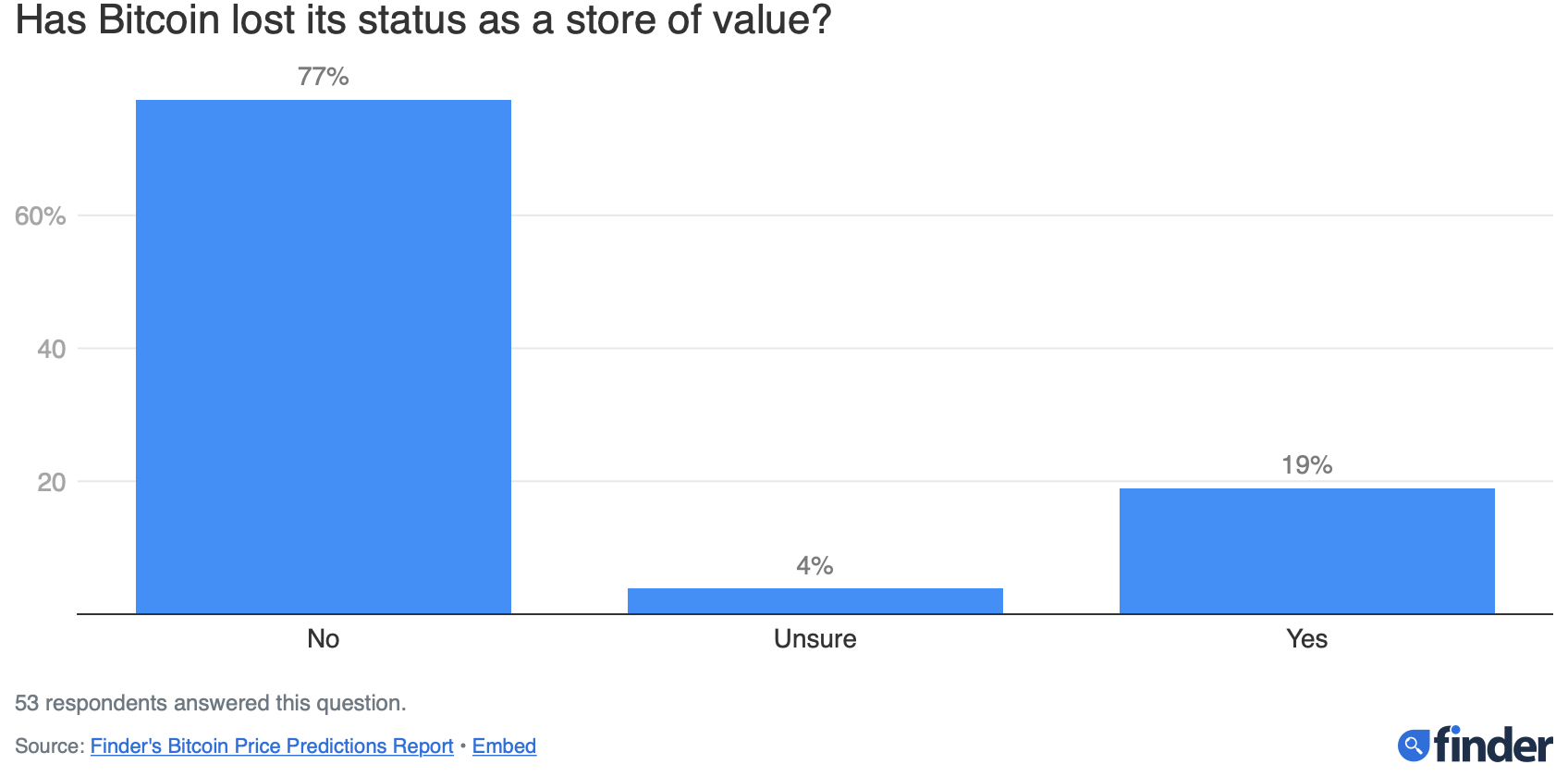 The majority of panelists are split between holding BTC (44%) and buying it (46%). However, 10% of the people polled think now is the time to sell Bitcoin.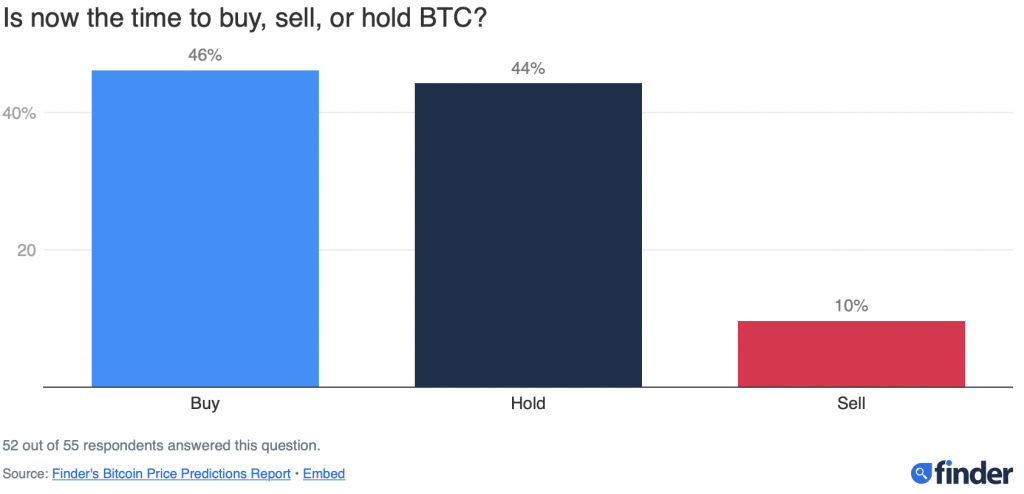 The most frequent argument for why now is a good time to buy BTC is the present price weakness is caused by macroeconomic reasons.
Whether BTC will reach the predicted numbers is yet to be seen. Regardless, the importance of Bitcoin continues to grasp enthusiasts and investors. At press time, BTC was trading at $19,021.27, down by 0.7% in the last 24 hours.