The stablecoin market witnessed a change in dynamics over the last couple of months. The introduction of TrueUSD [TUSD] did raise concerns about Tether [USDT] losing its dominance. Nevertheless, TUSD rose to immense popularity particularly on Binance after the March 23 introduction of zero trading costs in the Bitcoin [BTC] and TUSD pair. The image below illustrates the BTC-TUSD pair on Binance surpassed the BTC-USDT pair multiple times in the month of April.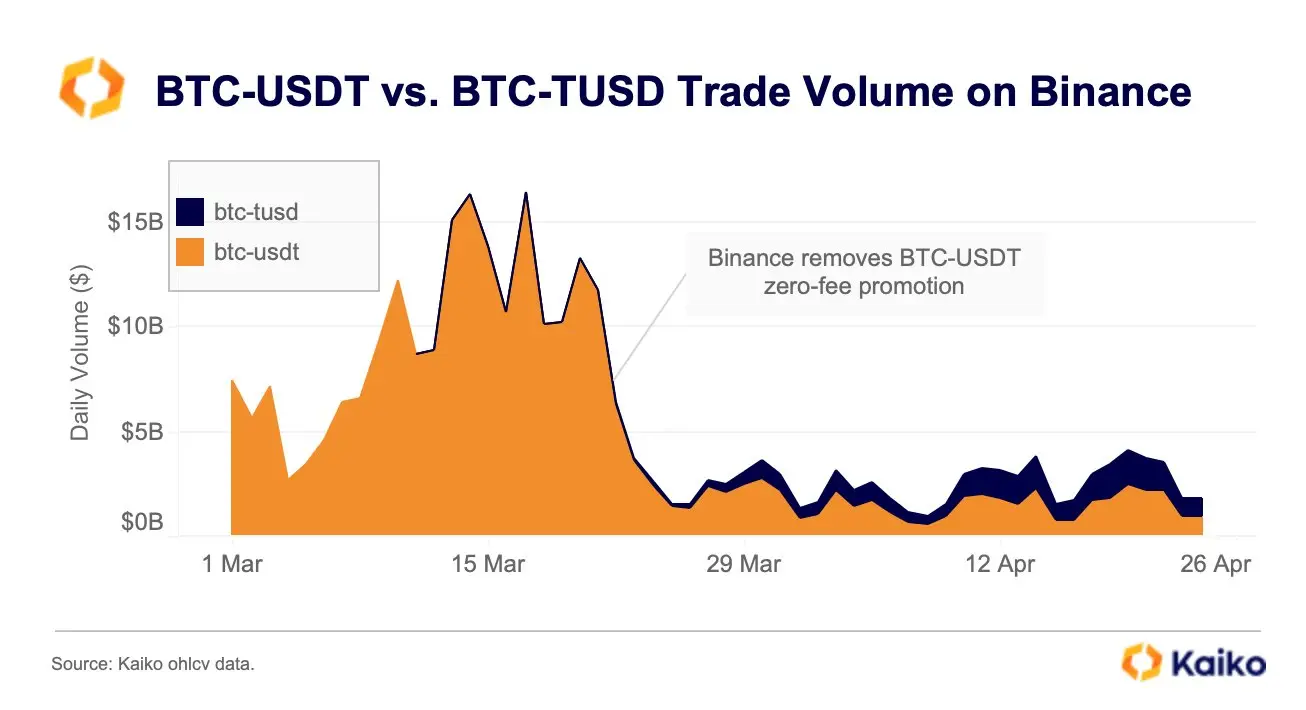 This surge in trading volume, however, doesn't necessarily mean liquidity is high. Trading in USDT continues to be the most liquid. This means allowing huge orders to execute with far less influence on the price of the crypto than the trade in TUSD.
Market depth is a statistic that is frequently used to measure liquidity conditions. An asset is thought to be more liquid and exhibit less slippage the greater the depth. An analyst at Kaiko, Conor Ryder elaborated on the same and said,
"Market depth data on Binance shows us that BTC-USDT is still king from a liquidity standpoint, with market makers evidently more comfortable with exposure to Tether over TUSD."
BTC/USDT vs BTC/TUSD's market depth
Market depth takes into account the buy and sell offers that are made within 1% or 2% of the mid-price. It is the average of the bid and ask/offer prices.
According to recent data, last week's liquidity in BTC/USDT was $30 million at 1% depth, which is 200% more than the liquidity in BTC/TUSD of $10 million. Investors were seen using the BTC/TUSD pair, traders rather than placing substantial orders in the BTC/USDT pairings.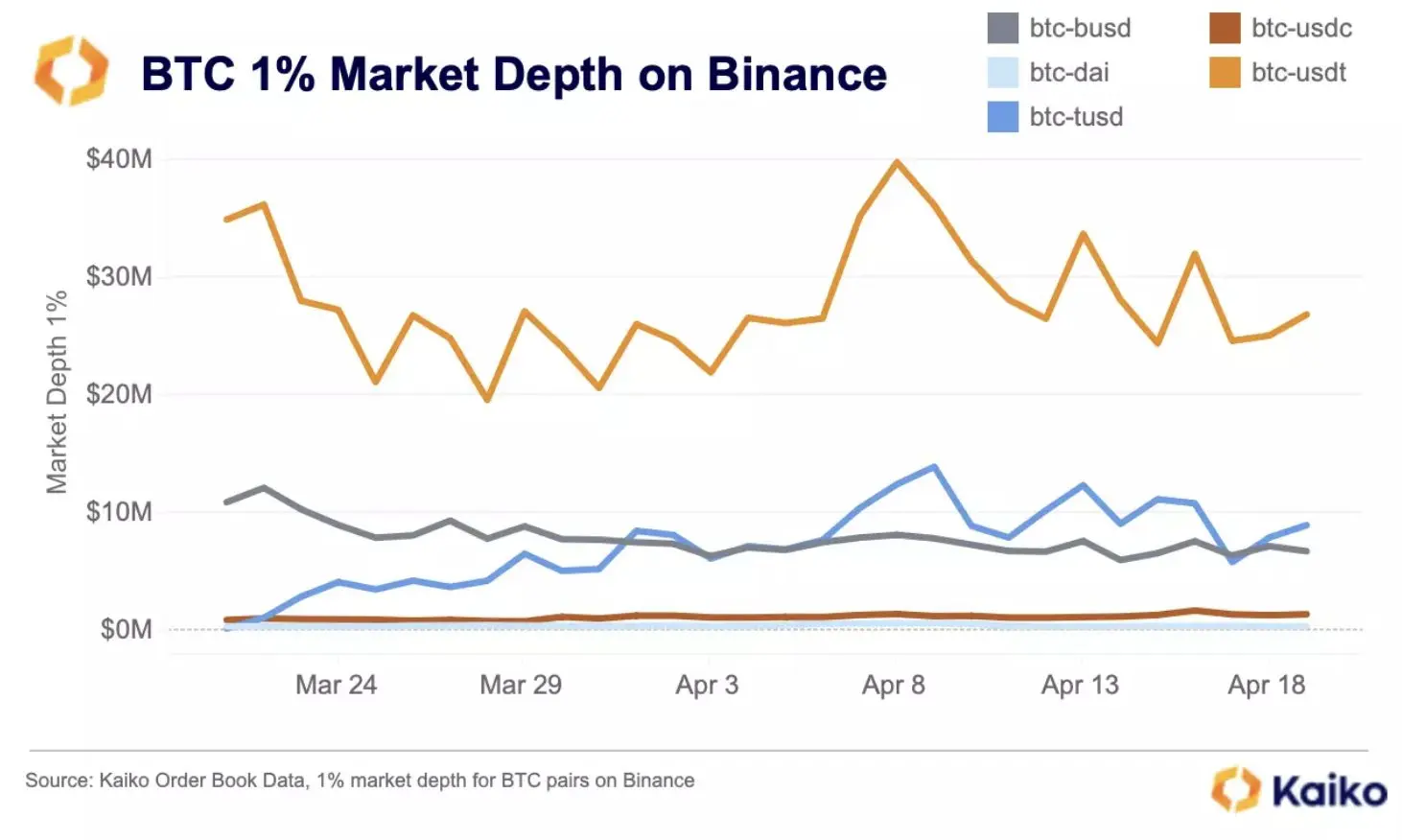 The market depth of TUSD has significantly increased in just one month. The asset went from scratch to $10 million. It has managed to overtake BUSD to become the second-most liquid pair on Binance. At press time, the market cap of TUSD was at $2,117,571,309 making it the 31st largest crypto asset in the market.