Stablecoins such as Tether's USDT or Binance's BUSD have become incredibly popular in the last couple of years. Binance's BUSD stablecoin has gained a market cap of $22 billion in just a few years of existence. Stablecoins have become an important instrument in the crypto space. Veteran trader Peter Schiff believes that the stablecoin market cap will soon exceed that of Bitcoin (BTC).
Now Schiff does have an interesting argument, but still, beating the original crypto is no easy task.
Will the stablecoin market cap exceed that of Bitcoin?
Firstly, there are a lot of gears at work which has resulted in stablecoins taking center stage, and the crypto market crash is one of them.
2022 has not been a great year for crypto. In fact, it has been one of the worst. Therefore it is not surprising to see investors pull out of their Bitcoin and other crypto holdings and put their money in stablecoins, which will keep the value of their investments locked to the dollar. The same can be corroborated by having a look at whale holdings. Currently, most of the top whales have their funds in stablecoins. USDC and USDT make up over 50% of the top 100 Ethereum whale's holdings.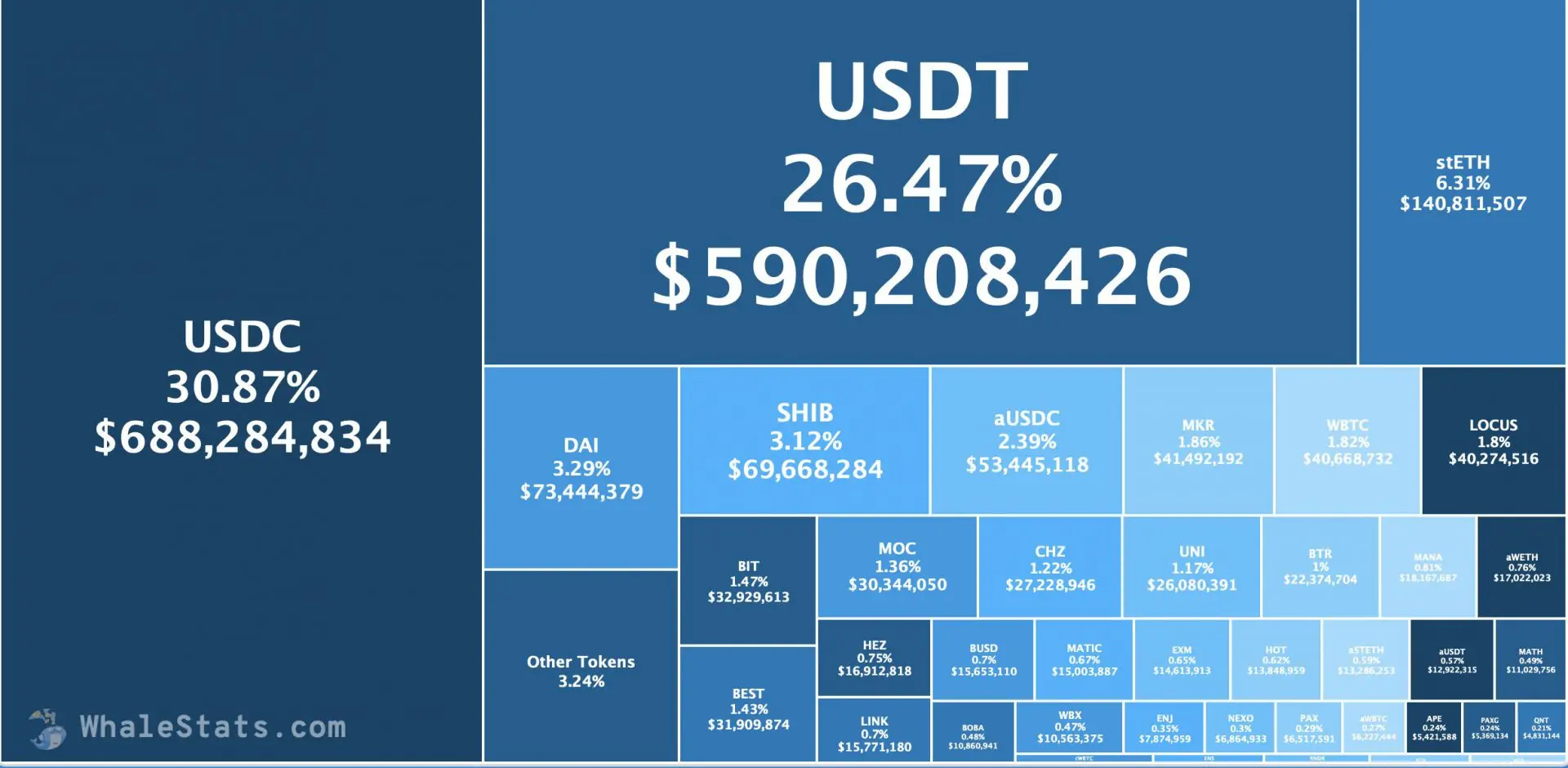 Moreover, the dollar has become an increasingly lucrative investment as its value has significantly increased over this year as global finances took a hit. It is important to note that it is only dollar-backed stablecoins that are going big. Euro and Yen-backed stablecoins, although less in number, are not as popular because the dollar is the currency with the highest growth as of now.
However, when we enter a bull run, the table might change significantly. During those times, the Dollar is unlikely to be as lucrative as Bitcoin (BTC). However, Schiff's argument still holds ground if we consider the total market cap of all stablecoins and not just one. In that scenario, the market cap might just exceed that of Bitcoin someday.
At press time, Bitcoin (BTC) was trading at $16,088.75, down by 3.6% in the last 24 hours.