The cryptocurrency market cap has been rising since the beginning of this year. Thanks to its 38.51% rise, its reading reflected a value of $1.04 trillion at press time. As shown below, one of the longest green candles was registered earlier this week.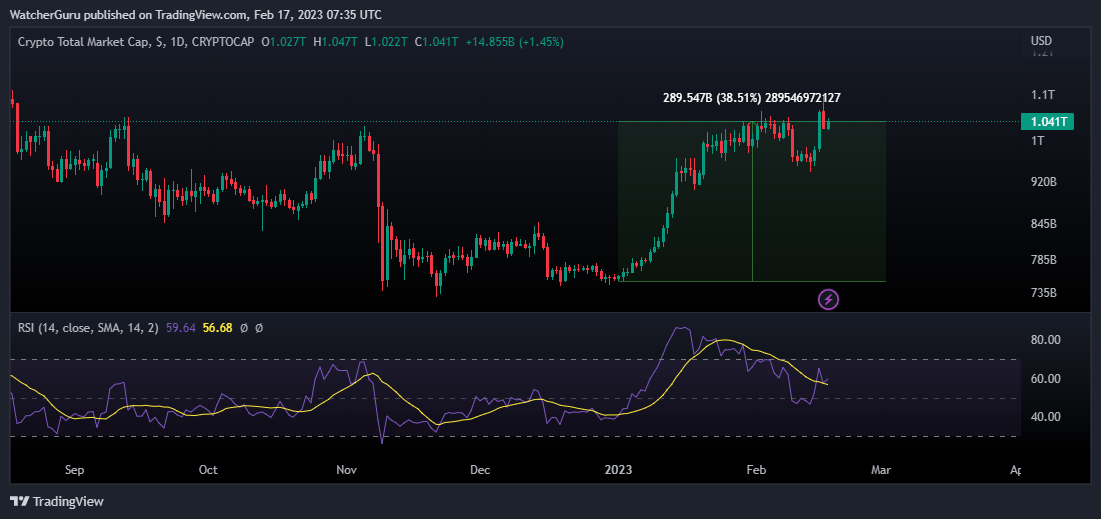 Also Read: UK's FCA to 'Disrupt' Illegal Cryptocurrency ATMs
Bitcoin, Ethereum, and other top cryptocurrency assets clinched local peaks a day back. The market's largest asset was trading at a six-month high yesterday. A slight correction did materialize recently. Nevertheless, the assets are still hovering around their August high levels. Parallelly, they've also been trading above all crucial exponential moving averages on the daily timeframe, bringing to light another sign of strength.
At press time, Bitcoin was trading at $23.64k. Ethereum, on the other hand, Ethereum was priced at $1.65k.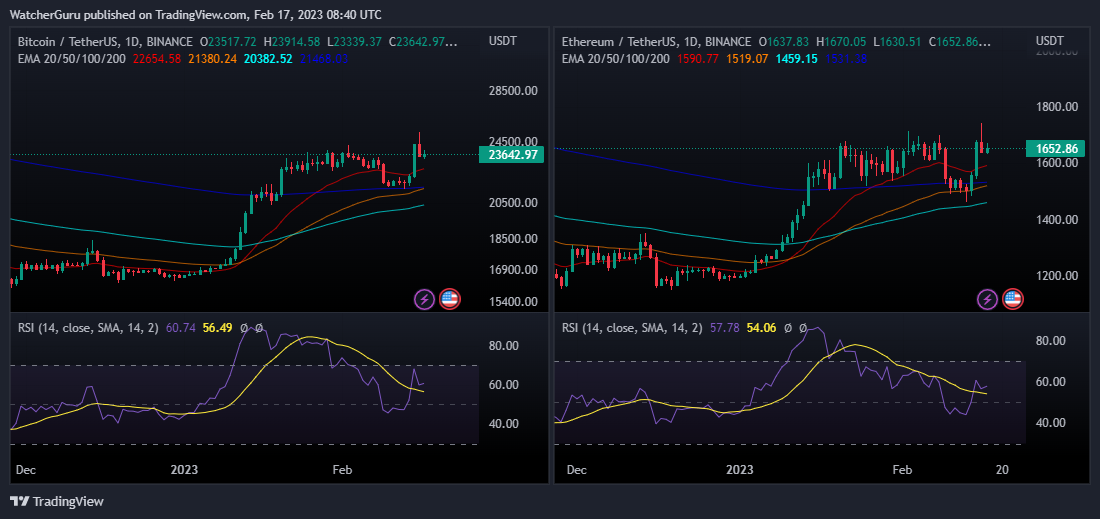 Also Read: Will Bitcoin Cross $30,000 by March 2023?
The macro perspective: Bitcoin, Ethereum edition
Data from Infinite Market Cap brought to light that Bitcoin occupied the 15th position when compared to other asset and company valuations. Standing at $456.81 billion at press time, Bitcoin's market cap was higher than that of Meta Platforms and JPMorgan Chase. Their respective valuations revolved around the $416 to $447 billion mark.

Also Read: Elon Musk Announces Dogecoin's Shiba Inu Dog as the New CEO of Twitter
Likewise, even Ethereum's aggregate valuation was above $202 billion. Like shown below, it occupied the 56th position at press time. India's Reliance Industries stood right behind the largest altcoin.
Other top companies like McDonald's, Toyota, Walt Disney, and Hermes ranked lower. As illustrated, their market cap difference was not that wide when compared to the former companies.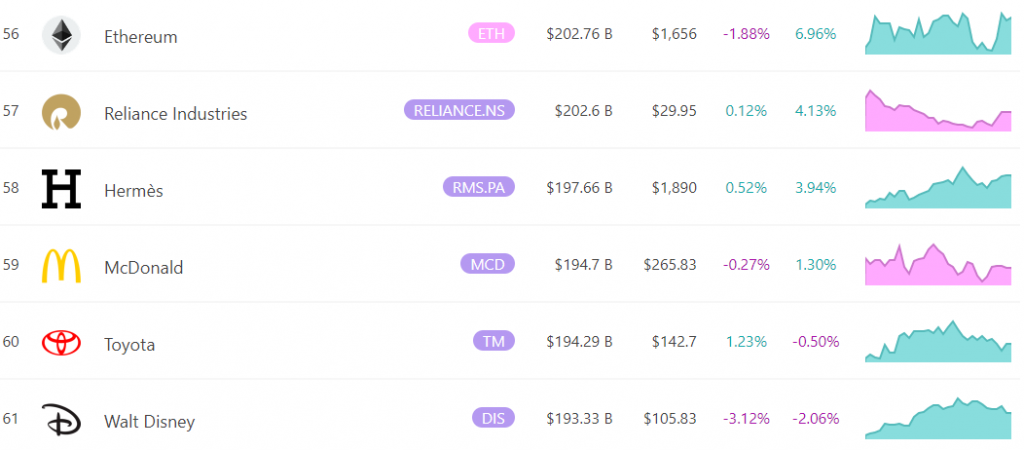 Also Read: This CEO Predicts Bitcoin Could Reach '$10M' by 2032