Bitcoin (BTC), the original cryptocurrency, is seeing a surge in its spot and derivative volumes. In fact, last week we saw the biggest spot volume for BTC in its history. The development shows investor confidence in BTC's recent rally.
The 7-day Moving Average of Bitcoin trade volumes on exchanges reportedly reached almost $24 billion earlier this week, according to data provided by The Block. The level is the highest since the middle of 2021.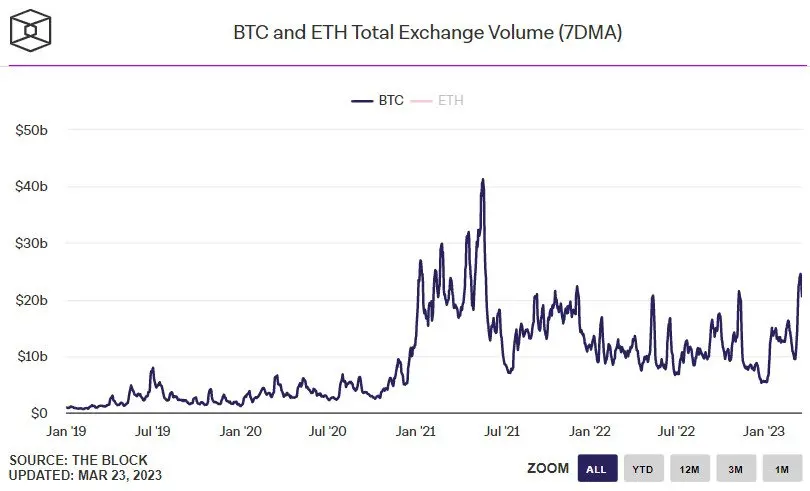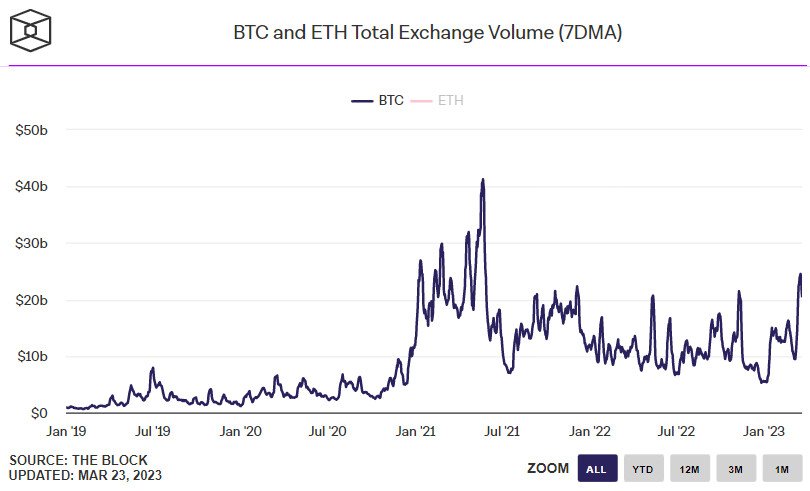 Furthermore, the amount of Bitcoin futures traded on exchanges this month is already close to $1 trillion. This is the largest level for BTC futures trades since last September.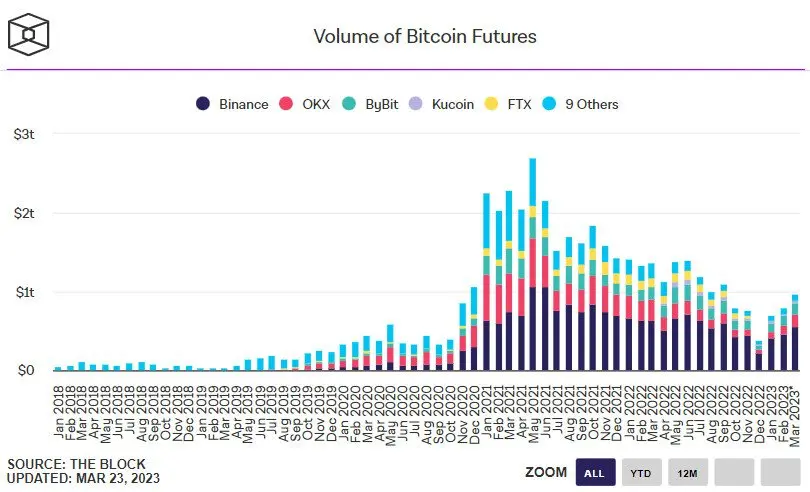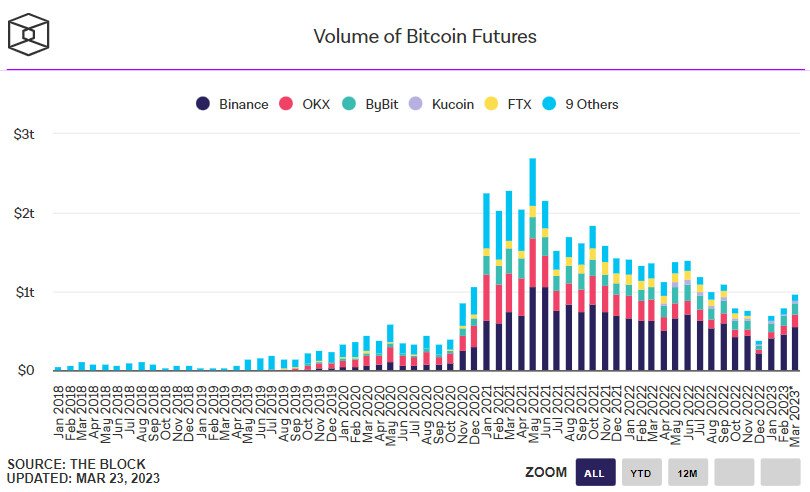 The volumes on the BTC options market are also surging. Although March hasn't even ended, it has already seen more Bitcoin options trade than any other month since May 2022, at around $25 billion. The rising institutional trading activity could be behind the rising volumes of Bitcoin options. The recent increase in BTC options' open interest is another sign that institutions are investing more heavily or in larger amounts. Open interest reached $12.14 billion on March 22nd, its largest amount since November 2021.
Is Bitcoin poised for a bull rally?
Rising volumes on both the spot and derivative markets are a clear indication that the most recent Bitcoin rally is not just a passing trend. The price of BTC has risen by more than 70% year over year. Bitcoin is comfortably trading above both its 200DMA and Realized Price. Bitcoin is trading higher than the realized price for all years but 2021. Participants can take heart from the fact that investors have been holding onto some profits over the past few years.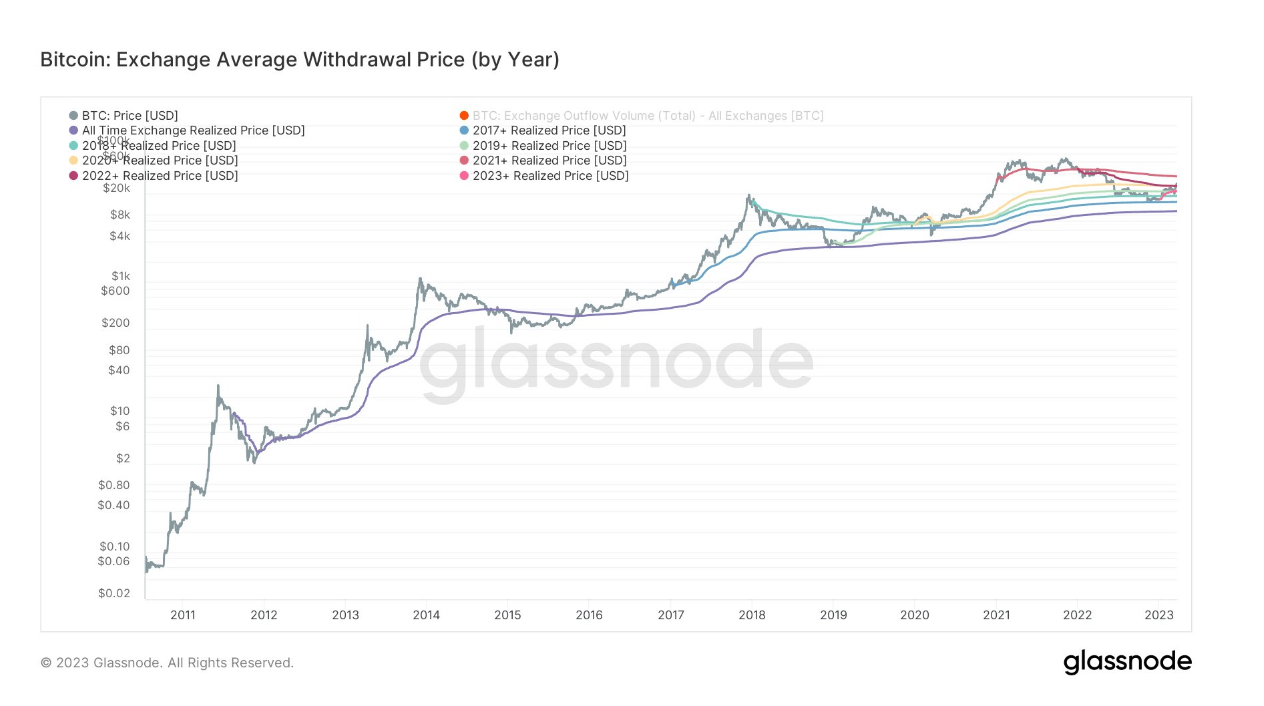 With the fiscal year coming to an end, there could be some volatility in the markets. Nonetheless, the cryptocurrency markets are currently looking better than traditional finance. BTC currently faces resistance at $28,452, with support being formed at $26811. The original cryptocurrency has rallied by 13.1% in the last seven days, and by 2.1% in the last 24 hours.