The Chinese government and institutional investors are selling the most U.S. assets it ever sold in the last four years. BRICS member China sold $16.1 billion in U.S. treasuries and bonds this year. On the other hand, institutional Chinese investors sold $5.1 billion in U.S. stocks last month alone. China has combinedly sold a total of $21.2 billion in U.S. stocks, government bonds, and treasuries, according to Bloomberg.
Also Read: 3 BRICS Countries Dump $18.5 Billion in US Treasuries
The pace of China dumping U.S. assets indicates that the government and institutional investors are hand-in-glove to tame the markets. The Communist government and large investors are looking at ways to stop the Chinese Yuan from ending on a low against the U.S. dollar.
Selling U.S. assets in the billions is a way to intervene in the global markets and help the Chinese Yuan get a boost. China also tightened the whip on institutional investors to reduce the usage of the U.S. dollar in cross-border transactions.
Additionally. BRICS combinedly indulged in a $123 billion worth of sell-off in US government bonds and treasuries this year. China is the flag-bearer for BRICS in its quest to free the world from the US dollar hegemony.
Also Read: BRICS: India Refuses To Pay Chinese Yuan for Oil, Prefers US Dollar
BRICS Member China Looks To Topple the U.S. Dollar By Offloading All Assets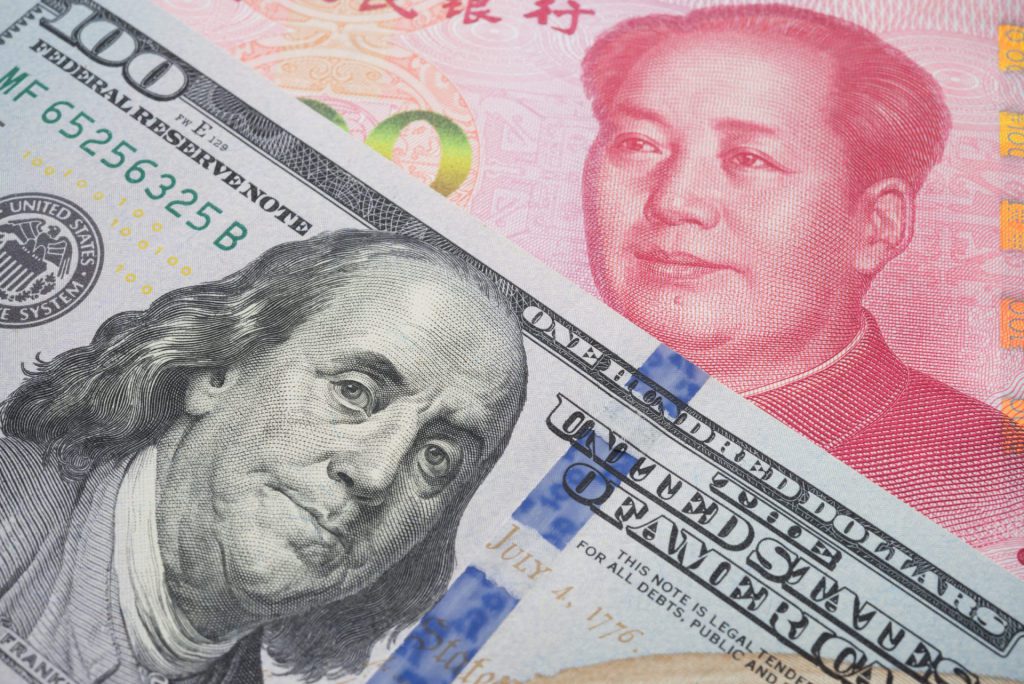 BRICS member China is advancing in its efforts to keep the U.S. dollar from rising against the Chinese Yuan and other local currencies in the foreign exchange markets. The development comes at a time when the BRICS alliance kick-started a global de-dollarization initiative.
Also Read: 39 Countries Ready To Join BRICS in 2024
Read here to know how many sectors in the U.S. will be affected if BRICS stops using the dollar for global trade. The U.S. economy will be the hardest hit and sent on a path of decline. The Chinese economy is on a slippery slope and failed to rebound after the Covid-19 pandemic.