The BRICS alliance maintains a clear hold on gas exports and energy conversations, but new data has pointed to the alliance also leading the way in nuclear energy commitment. Indeed, the bloc has separated itself in its commitment to developing renewable energy sources, with its nuclear power plant construction yet again showcasing that.
Data from the World Nuclear Association has been showcased by Statista, showing the countries most committed to nuclear energy. Subsequently, the BRICS alliance features five of the top eight spots. Moreover, China has clearly established itself as the global leader.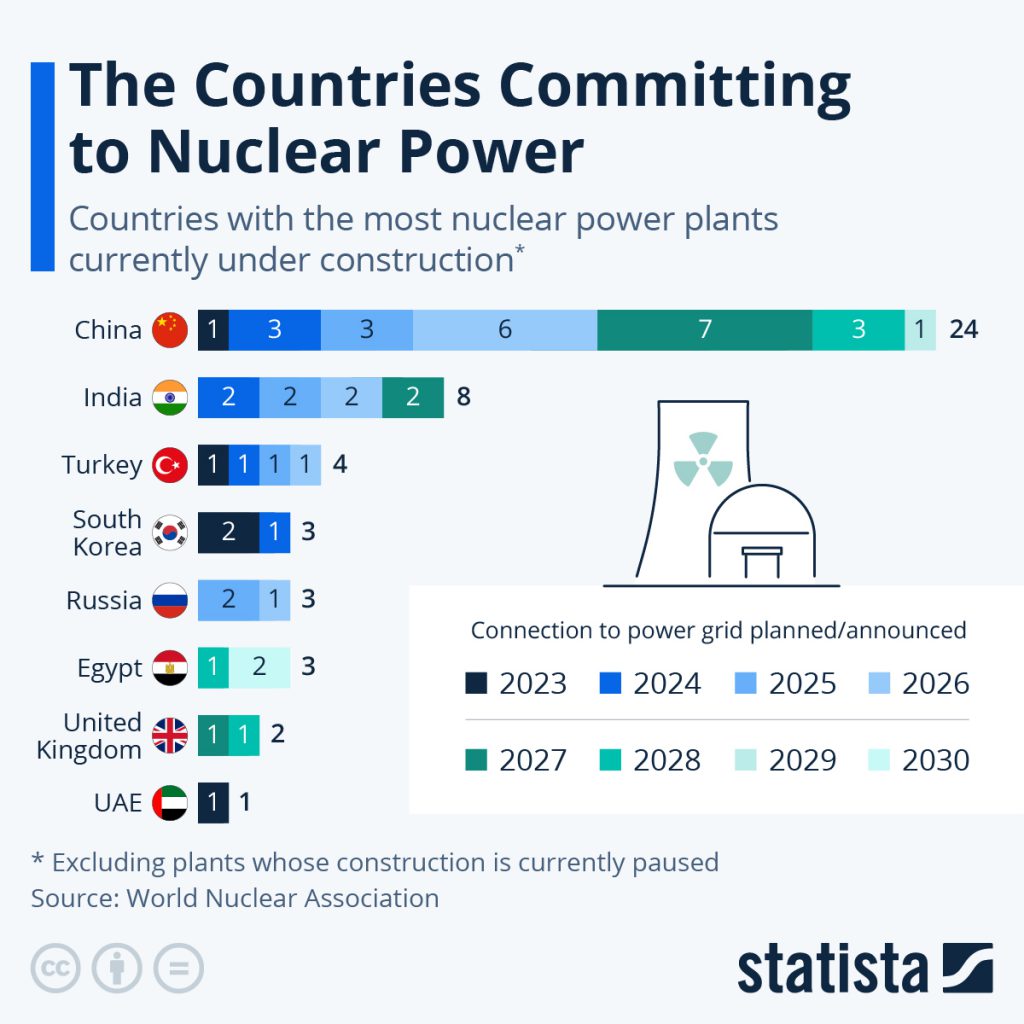 Also Read: IMF Voices Support for BRICS Alliance and Global Cooperation
BRICS Leads the Globe in Nuclear Energy Commitment
The BRICS economic alliance has certainly dominated the geopolitical discourse throughout this year. Specifically, the bloc added six countries to its membership, with Saudi Arabia, the United Arab Emirates (UAE), Argentina, Egypt, Iran, and Ethiopia joining Brazil, Russia, India, China, and South Africa.
Those countries have certainly provided a boost to the blocs' energy production worldwide. Through the addition of oil and gas-producing hotbeds, the bloc has established itself as a force in production. Recent data has shown that BRICS is also leading the way in its nuclear energy commitment.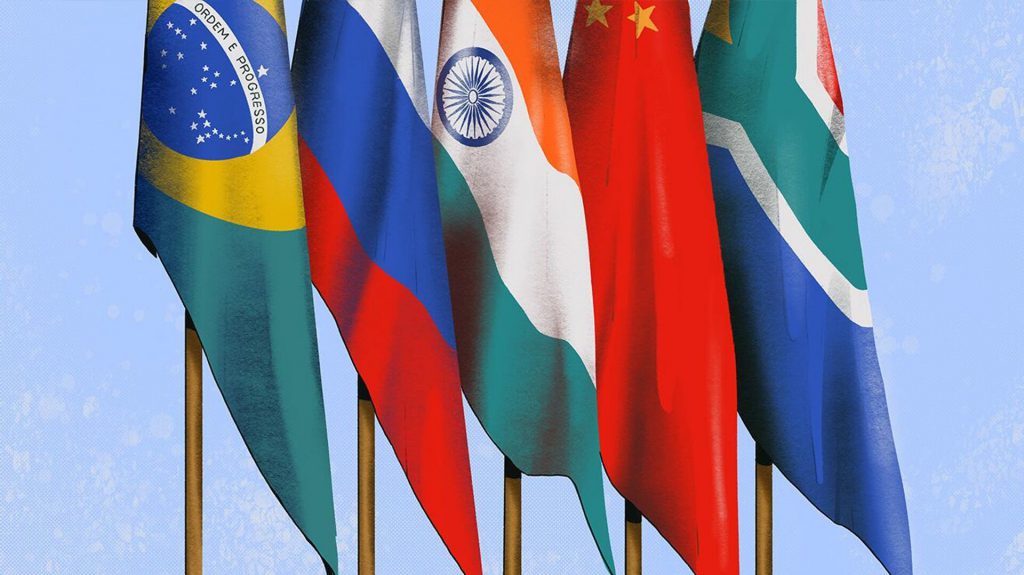 Also Read: US, Germany, and the European Union React to BRICS Expansion
Data shared by Statista shows a host of BRICS nations among the list of nations with the most nuclear power plants under construction. Specifically, China, India, Russia, Egypt, and the UAE are among the top eight listed by the World Nuclear Association.
China is clearly the global leader, with 24 in production and four of those set to arrive within the next year. Secondarily, India maintains eight power plants in production. Thereafter, Russia and Egypt have three in development, with the UAE currently constructing one set to arrive this year.
Nuclear power plants are identified as one of the most efficient energy options to combat climate change. However, the energy source is still criticized due to the potential safety risks. Yet, the bloc remains at the forefront of energy goals and developments.