A Kremlin spokesperson said on Monday that Russian President Vladimir Putin will decide whether to attend the BRICS summit closer to time. The next BRICS meeting will be held in August in South Africa. When asked if Putin will attend the summit, Kremlin spokesman Dmitry Peskov said, "Appropriate decisions will be made closer to the time," reported Reuters.
However, Peskov confirmed that Russia will actively participate in the upcoming BRICS conference. "But in any case, Russia will actively take part (in the summit)," he said. Peaking said that the BRICS summit is "a very important association".
Also Read: BRICS Countries Buying Large Amounts of Gold To Topple the U.S. Dollar
Putin Yet to Confirm BRICS Attendance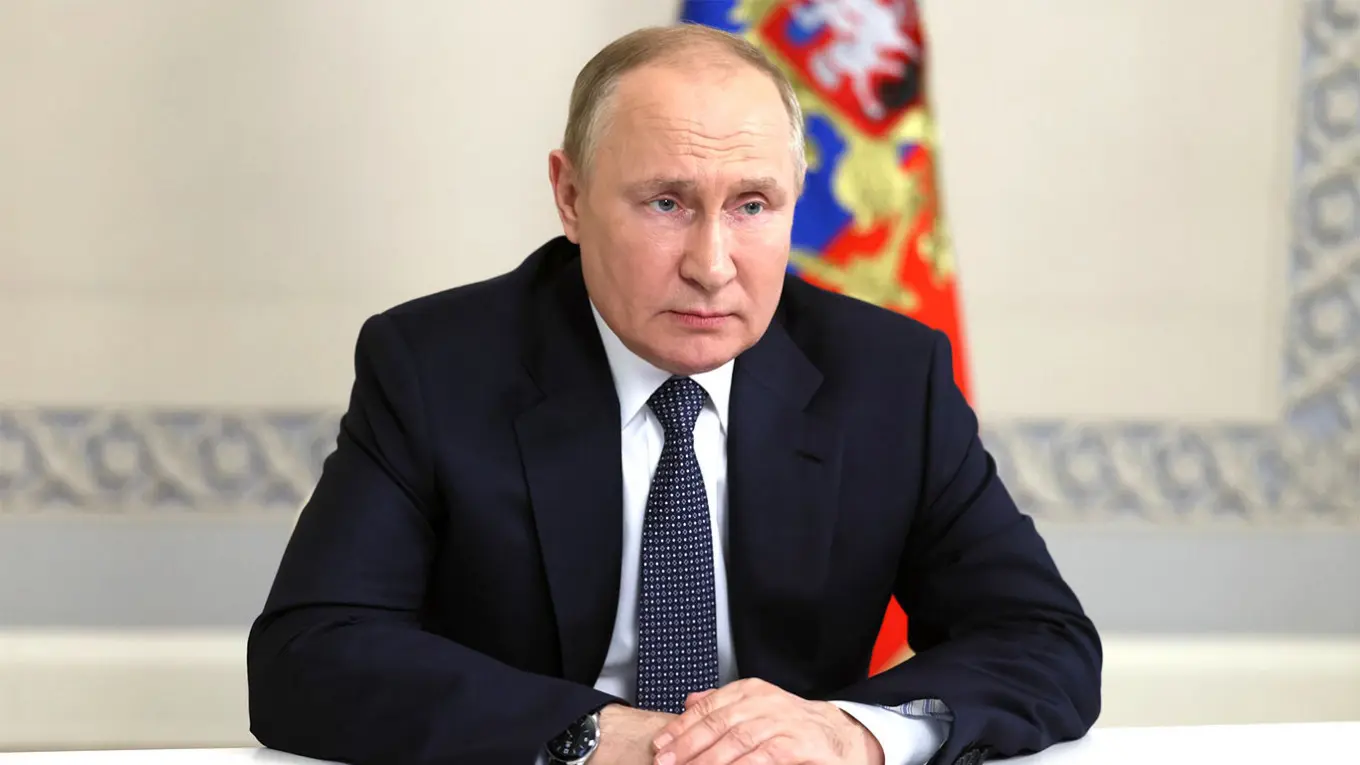 The delay in decision comes at a time when the International Criminal Court (ICC) issued an arrest warrant for Putin. The ICC's arrest warrant holds Putin accountable for his actions against Ukraine and for waging war against the country.
Therefore, South Africa theoretically needs to arrest Putin the moment he steps foot into the country. However, considering the cordial relationship between South Africa and Russia, it is unlikely that the Ramaphosa administration will handcuff the Russian President.
Also Read: BRICS: U.S. Dollar Fading as Supply & Demand Dips
The ICC issued the arrest warrant for Putin on March 17. Peakov called the ICC's move "outrageous and unacceptable" for calling Putin's arrest. Apart from Putin, the ICC also issued an arrest warrant for Russia's commissioner for children's rights
Maria Lvova-Belova.
Belova is accused of bringing thousands of Ukrainian children to Russia, separating them from their parents. However, Russia claims that the move is humanitarian and is protecting children, mostly orphans from the conflict zone.
Also Read: BRICS Advancing To Eliminate U.S. Dollar Financial System
Coming back to BRICS, the block of nations is now seen as an anti-American club. The alliance of five countries, Brazil, Russia, India, China, and South Africa, plans to create a new currency to settle international trade. The summit aims to sideline the U.S. dollar and pay for global settlements with either a new or native currency.