Ahead of the immensely important BRICS summit just a week away, India has made its first crude oil payment to the United Arab Emirates (UAE) in rupees. Indeed, the development is a result of both nations opting to settle their trade agreements in local currencies, as opposed to the US dollar.
Reuters reported that the top refiner in India has begun using India's Rupee in its purchase of millions of oil barrels from the UAE. Specifically, the report noted that the Indian Oil Corporation made the payment to the Dhabi National Oil Company, according to statements by the Indian Embassy in the UAE.
Also Read: India Convinces UK to Trade in Rupee, Opens Vostro Bank Account
India and UAE Settle First Oil Trade in Rupees
India has seen notable growth in its economic alliance, BRICS, and is seeking to continue that growth in the coming months. More recently, one important aspect of that ascension has been its consistent maneuvering away from the US dollar. Subsequently, that de-dollarization has taken yet another step forward today.
Specifically, ahead of the important BRICS summit, India has made its first oil payment to the UAE in rupees. The move marks another signal that both countries are opting to execute trades in their native currencies, moving away from the greenback for such settlements.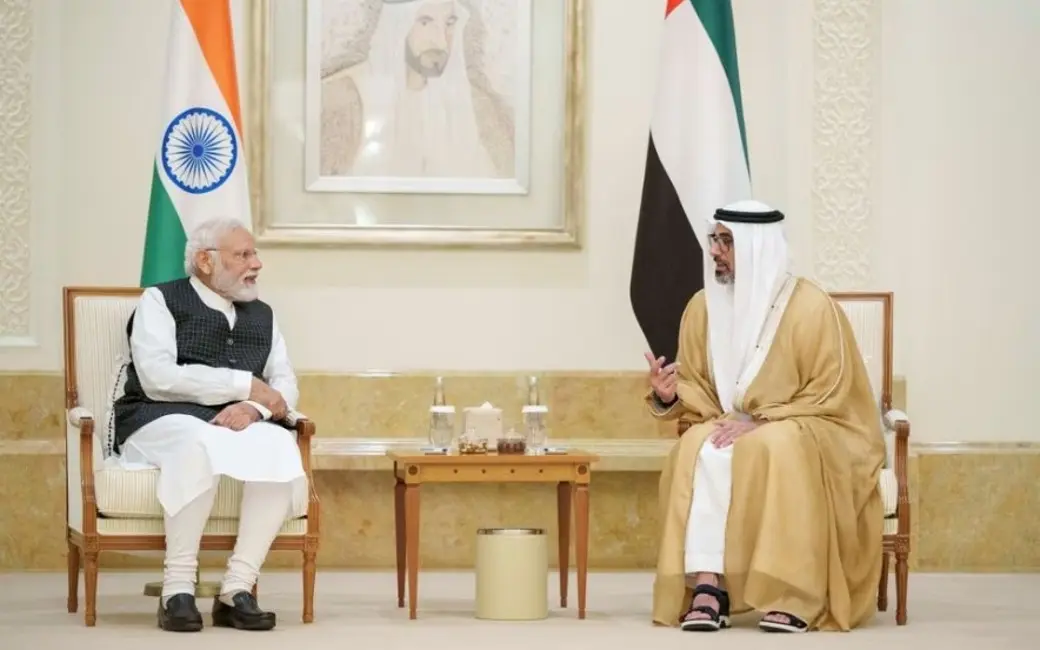 Also Read: India to Develop Native Browser Supporting Crypto Signing, Web3
The two countries signed an agreement in July that allows them to settle trade in rupees as opposed to the dollar. Moreover, the decision allows India to decrease the cost of each transaction through the elimination of conversions to the dollar.
The absence of the US dollar from oil transactions is notable, considering how much the BRICS bloc is set to embrace the oil trade. India and the UAE saw bilateral trade reach $84.5 billion from 2022 to 2023. Moreover, countries like Saudi Arabia and Venezuela could bring their oil reserves and transactions involving them to BRICS. Further lessening reliance on the US dollar.