One of the BRICS nations, India is advancing rapidly by convincing other countries to ditch the U.S. dollar and settle cross-border transactions with local currencies. India signed an agreement with the United Arab Emirates (UAE) to settle trade using the Indian Rupee and not the U.S. dollar. The move would boost the Rupee and cut foreign exchange transaction costs by ending reliance on the U.S. dollar.
Also Read: What Happens if the UAE Joins BRICS Alliance?
India's Prime Minister Narendra Modi visited the UAE on Saturday and held talks with the Crown Prince of Abu Dhabi, Sheikh Khaled bin Mohamed bin Zayed Al Nahyan. The two countries also agreed to create a real-time payment link to facilitate cross-border remittances for local currencies.
The real-time payment infrastructure will provide "seamless cross-border transactions and payments, and foster greater economic cooperation" said the Reserve Bank of India (RBI) in a statement.
Also Read: BRICS: Saudi Arabia, GCC Nations Provide 'Oil Deal' Support to Russia
The bilateral trade between India and the UAE stands at $84.5 billion between April 2022 to March 2023. Transactions were earlier settled using the U.S. dollar but it will be conducted through the Rupee going forward.
BRICS: India & UAE Ditch U.S. Dollar For Oil Trade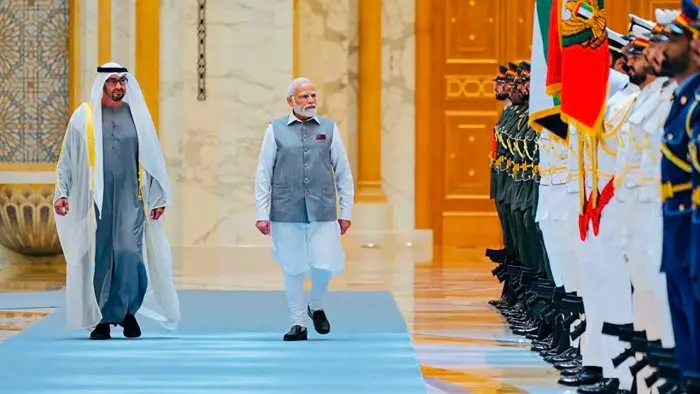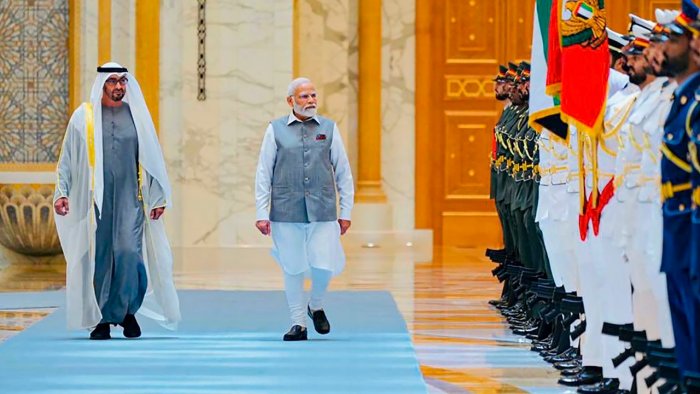 India is the third biggest importer of oil and using the Rupee for global trade will strengthen its local economy. The U.S. dollar will lose out on international transactions putting the U.S. dollar's prospects at peril. The UAE is among the top 10 biggest exporters of oil and accepting local currencies threatens the dollar's value.
Also Read: Saudi Arabia Likely To Join BRICS Alliance in August Summit
In FY 2022-23, India saved $7 billion by paying through the Chinese Yuan for oil. The oil was laundered from Russia and sold to China and Saudi Arabia due to the U.S. sanctions. Saudi Arabia and China laundered Russian oil to Europe, India, and other countries and settled trade in native currencies. Read here to know how India is saving billions of dollars by ditching the U.S. dollar for cross-border transactions.