The new BRICS members Saudi Arabia and Iran remain in diplomatic conflicts for decades. Both countries are engaged in an ongoing struggle to gain complete influence in the Middle East. Saudi Arabia and Iran have provided weapons and monetary support to opposing sides to help them dominate the region. Iran currently does not possess nuclear arms, commonly referred to as weapons of mass destruction (WMDs) by the White House.
Also Read: 2 BRICS Countries To Be Ahead of U.S. GDP in 2075
On the other hand, Saudi Arabia also does not possess nuclear weapons, and Israel is the only country in the Middle East possessing WMDs.
Saudi Arabia's Crown Prince Mohammed bin Salman stressed that his Kingdom will get nuclear arms if Iran gets it first. "If they (Iran) get one, we have to get one," said MBS In a recent interview with Fox News. The statement sends a clear warning to Iran's nuclear ambitions that Saudi Arabia will not take things lying down.
Also Read: BRICS: The Beginning of the End for the US Dollar?
The blunt statement comes as a threat that all ties with Iran could be mended if they acquire nuclear arms. "It's useless to have nuclear weapons," said MBS. He continued, "Because you cannot use it, but if you use it, you will have to fight the rest of the world."
BRICS: Saudi Arabia's War of Words on Iran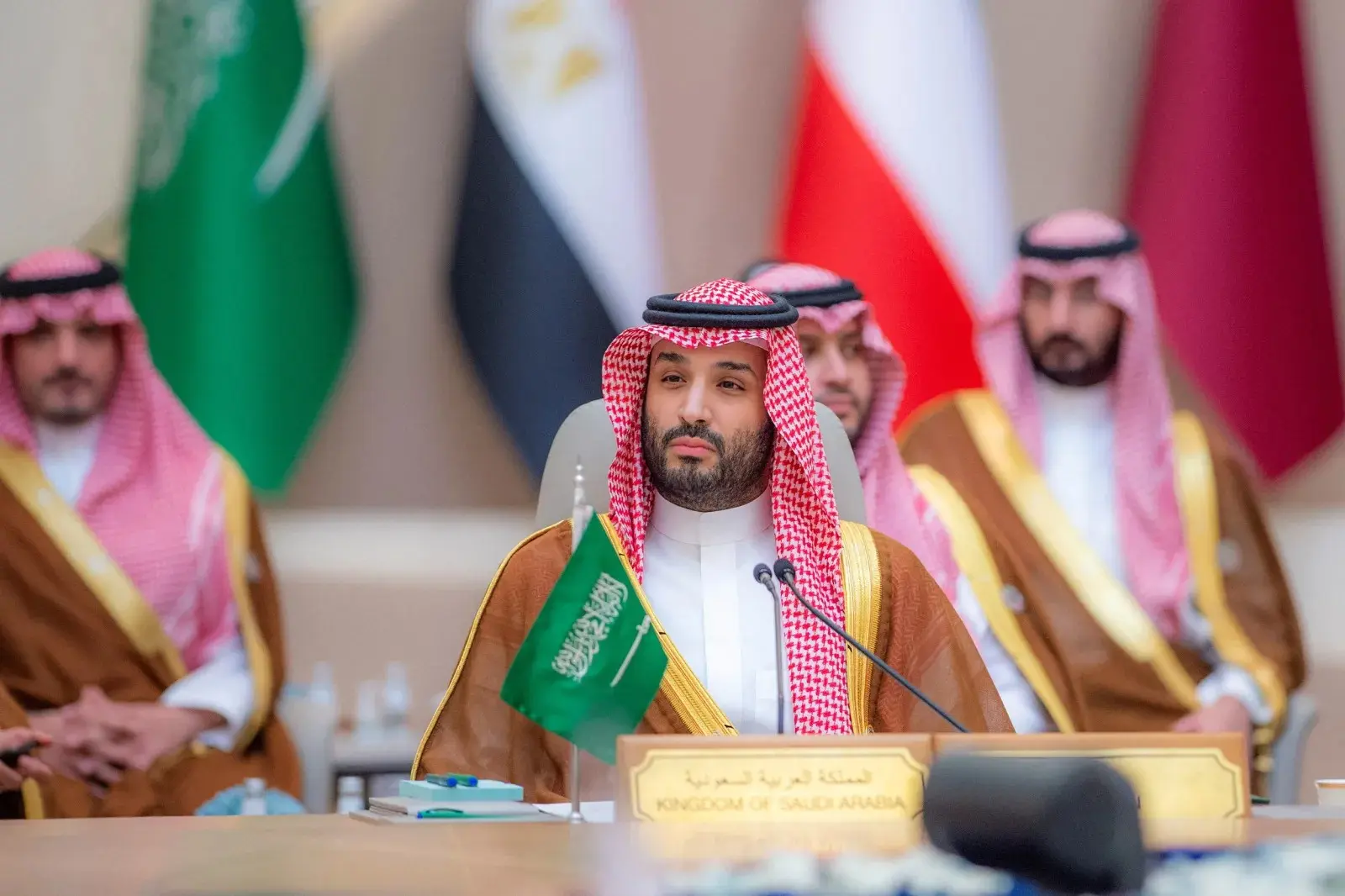 The BRICS alliance has always been accused of grouping countries with disagreements on several national issues. For instance, India and China have border disputes and both find ways to ban each other's goods and services. Both leaders from the neighboring countries regularly paint the other in a dark light for political brownies.
Also Read: Finance Minister Warns BRICS, Says De-Dollarization Leads to Disaster
Similarly, the new BRICS members Saudi Arabia and Iran are cut from the same cloth. It's difficult to maintain strained relationships the whole year and pretend to be friends for a week at the BRICS summit. While Modi and Jinping refrain from taking potshots at summits, MBS might most probably not.