The US dollar is on a winning streak as it dethroned nearly 20 leading global currencies this month. In the last 30 days, the US dollar overtook all BRICS currencies and several other currencies from the West to the East. The US dollar is now ahead of all the currencies that previously threatened its existence. The greenback outperformed currencies from both the developed and developing nations in the last 30 days.
Also Read: IMF Predicts the Future of the U.S. Economy
The development comes at a time when the BRICS alliance is looking to dethrone the US dollar from the global reserve currency status. BRICS failed to uproot the US dollar's dominancy despite multiple efforts, which included convincing other countries to ditch the USD.
Here's the list of 20 countries, including BRICS nations, which the US dollar outperformed since last month.
Mexico (Peso) -3.78%
Brazil (Real) -3.24%
Turkey (Lira) -3.22%
Russia (Ruble) -3.03%
Norway (Krone) -2.49%
UK (Pound) -2.13%
Israel (Shekel) -2.00%
Switzerland (Franc) -1.88%
Indonesia (Rupiah) -1.74%
Euro -1.43%
Denmark (Krone) -1.38%
Malaysia (Ringgit) -1.32%
South Africa (Rand) -1.31%
Japan (Yen) -0.88%
South Korea (Won) -0.59%
Australia Dollar -0.31%
Canada Dollar -0.23%
Argentina (Peso) -0.17%
Singapore Dollar -0.13%
India (Rupee) -0.12%
Also Read: BRICS: Malaysia Announces To Eliminate the US Dollar For Global Trade
US Dollar Triumphs Over BRICS Currencies, Gold, Oil, & Commodities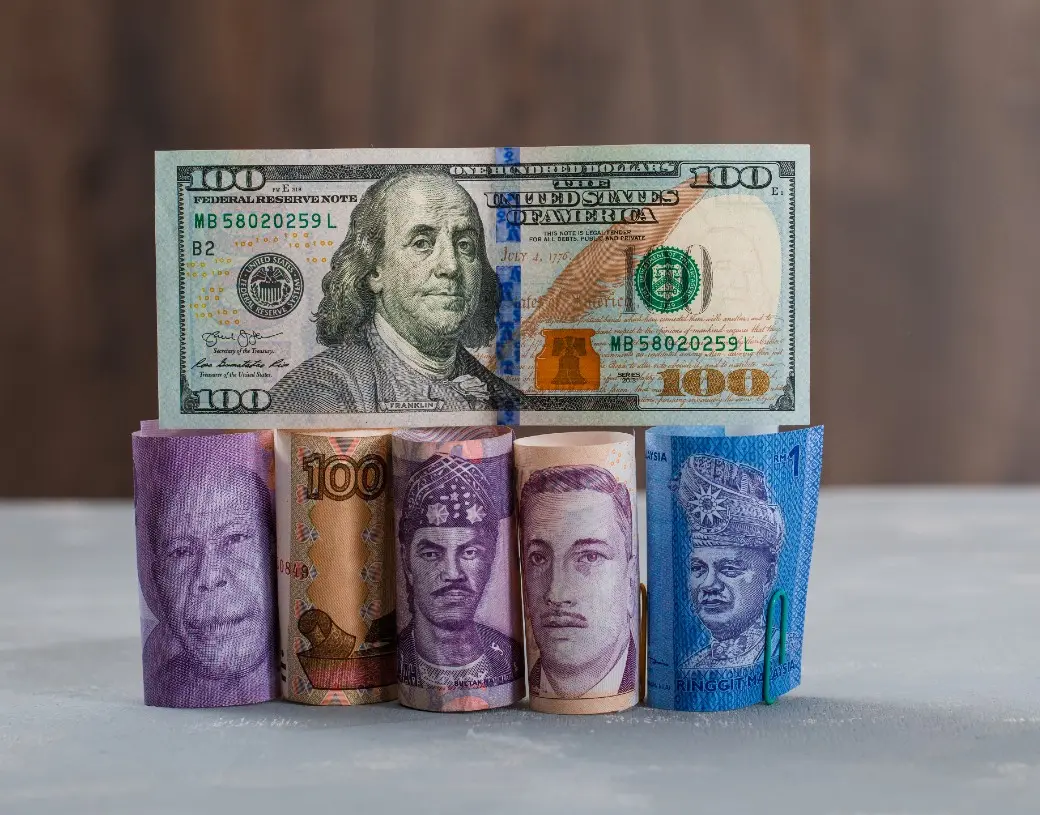 The US dollar not only outperformed the other currencies and other leading currencies, but it also overtook gold, oil, and commodities. The rise of the greenback is weakening various other tenders disrupting the import and export sectors. While the US is reaping the rewards, the developing nations are now at the receiving end.
Also Read: BRICS to Completely Ditch the US Dollar in 3 Years
Nonetheless, the phenomenon could be temporary as the markets regularly shift in dynamics according to the economy. Therefore, the US dollar remaining on top of other currencies might be short-lived due to the nature of the markets. In conclusion, the US dollar is beating BRICS currencies currently, but the tides could turn in the coming years.