Despite being under regulatory scrutiny for various reasons, Coinbase has been expanding its services. Over the past quarter, however, the same has not necessarily been able to translate into tangible returns for the company.
In the company's recently released quarterly report, it was revealed that Coinbase had incurred a net loss worth $1.1. billion. Retrospectively, its revenue dipped by 31% and fell to $803 million in Q2.
The company's CEO Brian Armstrong, however, went on to acknowledge the fact that not everything can be controlled, and any given quarter's results could either be up or down.
Staking to Coinbase's rescue?
In the recently released letter to shareholders, the exchange went on to attribute user retention to staking. The letter noted that the monthly transacting user mix has been more inclined towards non-investing activities, with staking falling under the same ambit. Notably, 67% of its users engaged with such products in the second quarter.
The letter also revealed,
"Across all assets we support, we saw higher native units staked in Q2 compared to Q1."
In Q2, the company launched support for Solana staking for retail customers. Retrospectively, the total number of assets supported by Coinbase for retail staking elevated to 6.
Coinbase has classified staking to be one of its "prioritized" products, and considers the same to be an "early win." Over the long term, it intends to become the number one staking provider.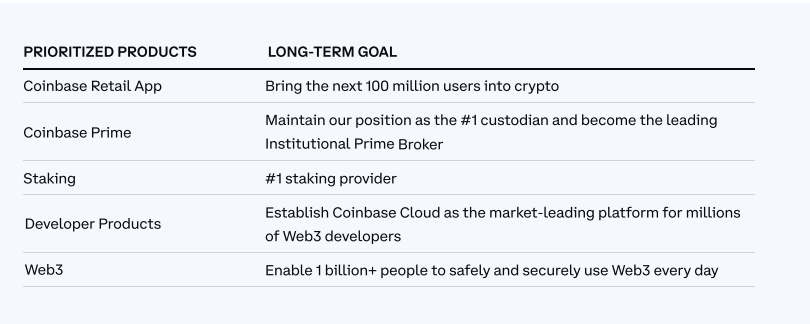 In fact, the exchange began offering Ethereum staking to institutional clients for the first time in early August this year, bringing to light its continued efforts to achieve the said goal. Cashing on staking, ahead of The Merge, is clearly a win-win for the exchange. In effect, the said move has the potential to improve the company's financial performance in the coming quarters.
Also Read: Coinbase Now Offers Ethereum Staking to US Domestic Institutional Clients
In fact, Messari's Ryan Selkis shared the same school of thought and recently opined that the exchange could "print" from staking.
With the NFA and DYOR disclaimer, he further said, "buy weakness." People have in-turn started speculating that COIN wouldn't drop down all the way back to its 12 May ATL level of $40.
On paper, everything sounds promising. So now, if Coinbase rightly leverages on staking in the months to come, not only would its balance sheet numbers get refined, but its fundamentals would also improve. As a result, the same would aid COIN bridge the discount gap and gradually start rebounding.
Of late, however, investors have been 'selling the news.' In the pre-market hours on Wednesday, Coinbase's shares were trading at $83.24, fairly lower than Tuesday's close of $87.68.