In just a matter of eleven days, ADA has risen from $0.2392 to $0.346. Retrospectively, investors' returns have increased by 45%. Over the past day, however, the asset's price witnessed retracement. After noting a 5.24% drop in 24 hours, Cardano was trading at $0.3156 at press time.
During the late October to early November period last year, the price of the asset couldn't surpass its 100 EMA. Now, it is stuck at the very same juncture. In this article, we will analyze the state of the on-chain metrics to see if the environment is currently favorable for ADA to break past this particular hurdle.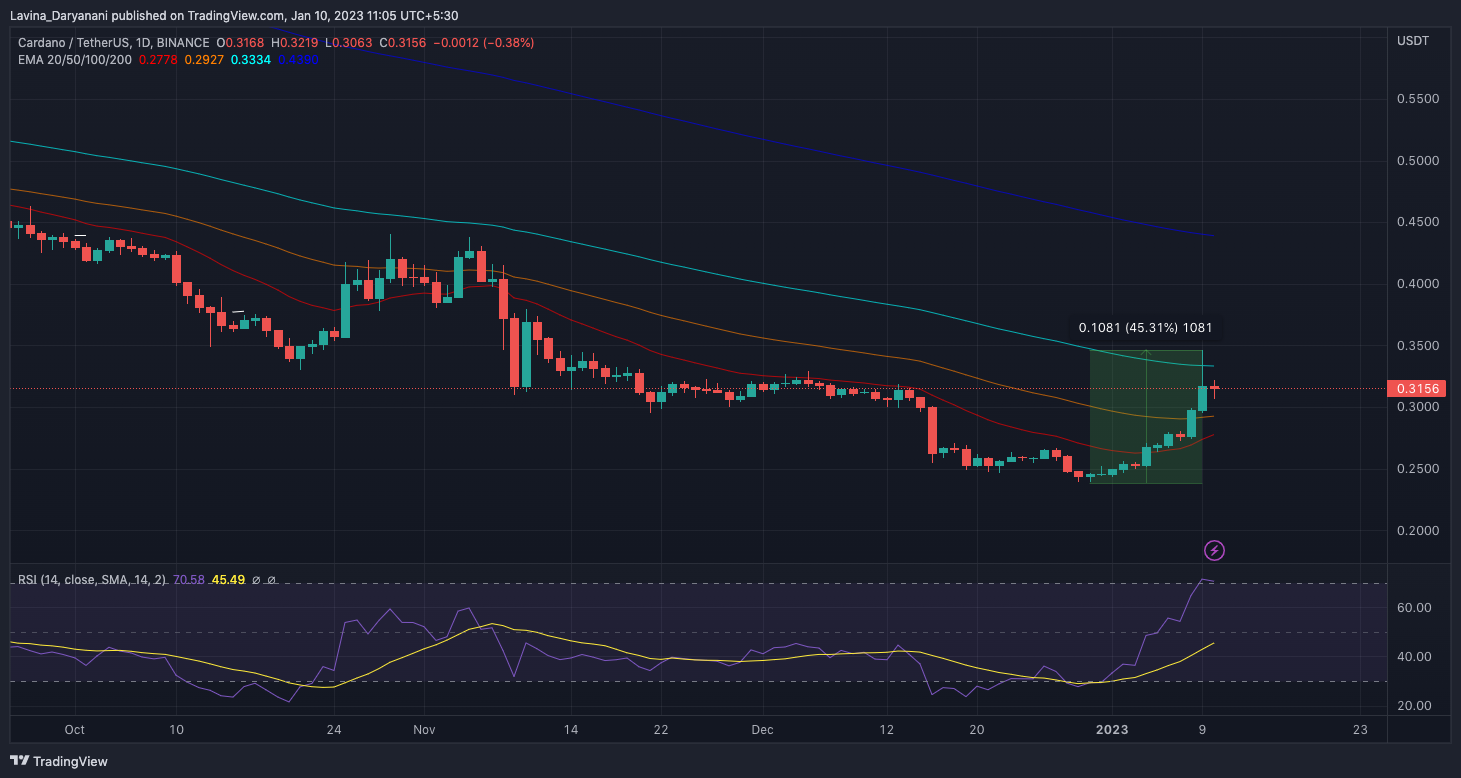 Also Read: Cardano, Solana, Lido Rally 30-80% In Hours
What Do The On-Chain Metrics Say?
The number of transactions fostered on the blockchain has gradually inclined over the past fortnight. Around Christmas, less than 60k transactions were fostered per day on the blockchain. Towards the end of last week, 91k was achieved.
At press time, even though the reading was slightly lower than the local peak created, it is evident that Cardano is in a much better off position now than it was 15 days back.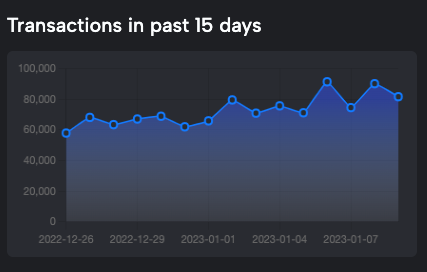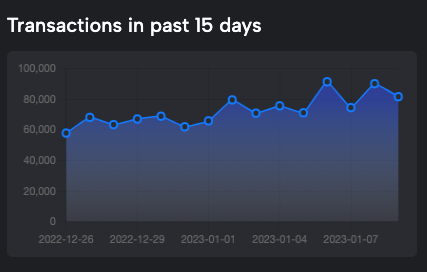 Also Read: 4 Positive Takeaways For Cardano So Far In 2023
In fact, Cardano was the second most active chain on Tuesday. It stood behind only Bitcoin and easily managed to eclipse Ethereum, XRP, Litecoin, and Dogecoin.
Additionally, the network's address activity numbers have also improved significantly of late. In the last week of December, this metric stooped to a low of 40.1k. It surpassed 80k around New Year's Eve but it currently stands at around 70k.
Per the thumb rule, an address is considered to be active when it becomes a direct participant in a successful transaction. The higher, the better, because it hints towards improving participation by traders and investors.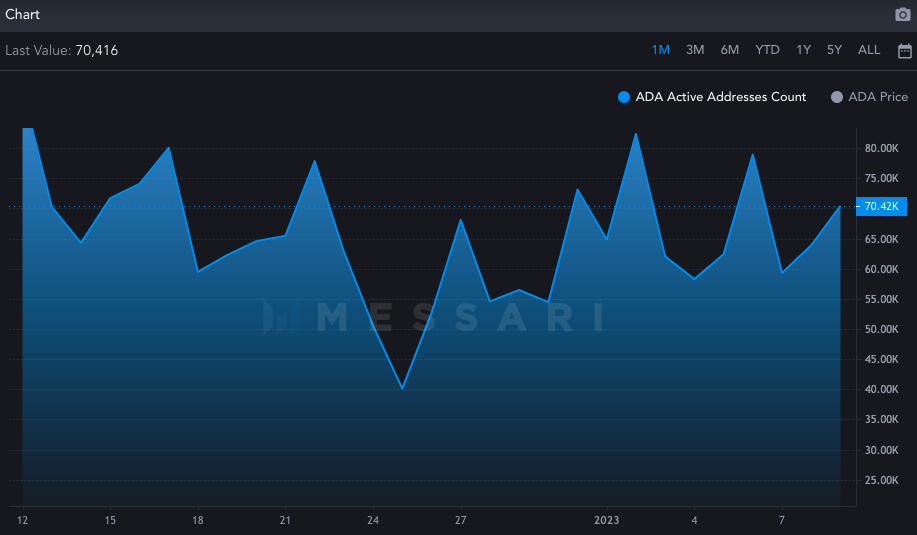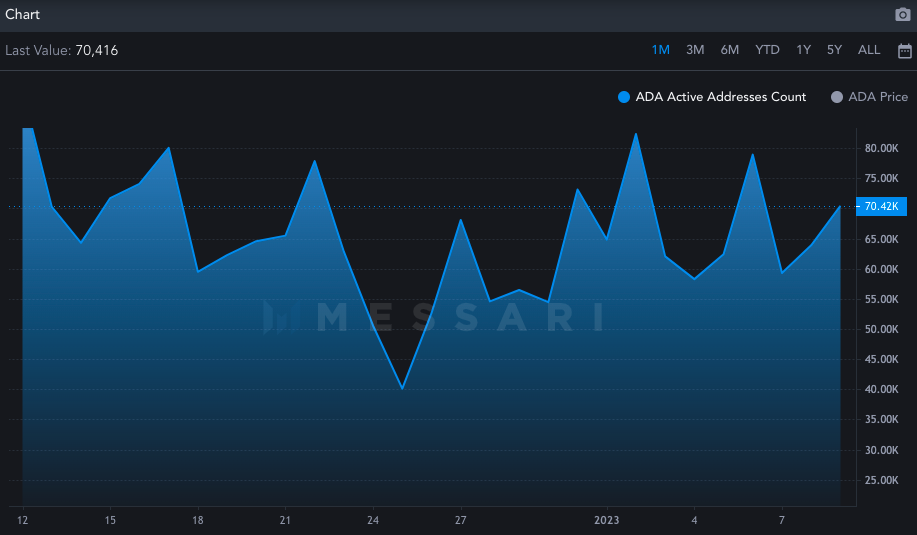 Despite slight pull-backs, the state of most metrics remains to be polished. Thus, from the on-chain perspective, there is no major hurdle for ADA at the moment.
That said, it doesn't mean the price will continue to swiftly rise. The profit-booking behavior of market participants has the potential to pose a threat and restrict ADA from further extensions.
Also Read: Cardano's Market Cap Surpasses $11B To Flip Dogecoin